In a music band, there wouldn't be proper music without the guitarist. They are the preliminary need for any music band. That's essentially what the midfielders are on a football pitch. Without the midfielders, there would not be a proper link between the attack and the defense.
There are midfielders who like to sit deep and dictate the play, and there are other kinds of midfielders who like to move forward with their bursting runs. Midfielders holding proper astute qualities do not come cheap these days and we witnessed this last summer with RB Leipzig midfielder Naby Keita.
Guinea midfielder is a product of Horoya FC, a football club based in Conakry. Spotting his extraordinary talent, FC Istres, a French club provided him with an opportunity to play in Europe. After spending two years, he decided to make a shift in his career and got transferred to the Austrian heavyweights Salzburg where he spent another two years. He made 59 appearances and scored 17 goals in the process. Liverpool manager Jurgen Klopp showed interest, but his eventual move to the German club had no complications as both Salzburg and Leipzig are owned by Red Bull.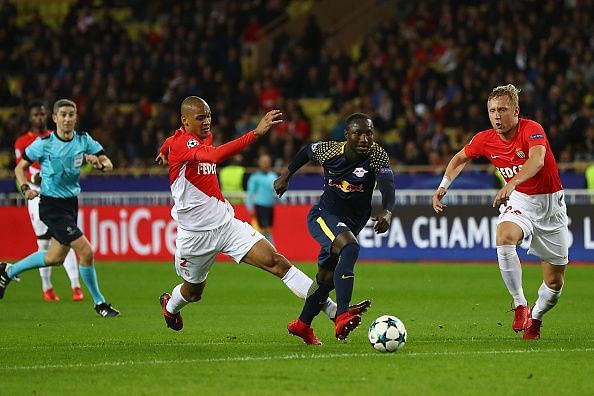 Putting in some stellar performances for Leipzig during that season saw Naby Keita heading the wish list for many sides across Europe. The Guinean was the central stage of Ralph Hasenhuttl's side. The German manager was forming a team around the little Guinean. In fact, Naby Keita was voted second best midfielder in the Bundesliga, only behind Arturo Vidal.
Taking the league by storm, the 23-year-old was desperate for a summer move in 2017 to Anfield and Liverpool had three bids rejected. Club director Ralf Rangnick insisted the former Salzburg midfielder stays in Germany for another year, however, Klopp will finally acquire his man, despite having to wait a year for his services. This shows the amount of trust he puts on his players. He could have easily moved on to the next target.
With the German side likely to finish in a Europa League spot, Liverpool will have to pay 52 million to acquire the services of Keita. If they miss out on the European spot somehow, the Reds will have to pay four million lesser. Nonetheless, Klopp and Liverpool have secured the signature of a midfield powerhouse who is going to get better as the days progress.
The current crop of midfielders are decent, but a club like Liverpool need the flair that Xabi Alonso had, the total package that Steven Gerrard had or the defensive capability that Javier Mascherano had. Jordan Henderson, James Milner, and Gini Wijnaldum are slow and sometimes struggle to break down teams who defend high up the pitch, as they rely on the front three's adept play.
Alex Oxlade Chamberlain has excelled under the management of Jurgen Klopp, but he is defensively liable. There you have the difference between the current crop of midfielders and Keita, who is quick with his clever runs and acts as an intermediate between the defense and attack. He is also defensively strong.
Keita is not having one of his best seasons, but his numbers have still been phenomenal. He has scored 10 goals this season, assisting seven times from 39 games. Not only that, he averages 2.5 tackles per game and 1.7 interceptions per game. That's a stunning return for a midfielder, considering that he is no defensive midfielder.
In the offensive side of the game, the Guinean averages 3.1 dribbles per game and averages 1.5 key passes. Going with stats and gameplay, the Leipzig midfielder will only improve Liverpool's midfield.
The Guinean is a complete player, who has the capability to win a tackle and make a swift forward run with the ball for 30 yards. He is the proper box-to-box midfielder the Reds are missing right now.
According to reports by the Liverpool Echo and the Bleacher Report, Liverpool are monitoring Napoli's midfielder Jorginho and Wolverhampton's midfielder Ruben Neves. These two are capable of picking some passes from the midfield. With Naby Keita and Oxlade Chamberlain in the three men midfield, it's just a matter of who will play as number 6 for the Reds next season.
In case you haven't watched Naby Keita in action, check out the video below.
In Conclusion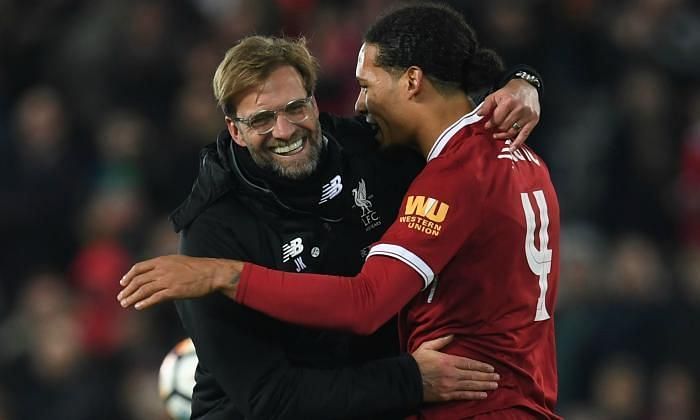 Jurgen Klopp was scrutinized for not bringing in a center-back last summer, but it started to work the moment Virgil Van Dijk was slotted into the starting eleven. The Reds have conceded just 18 goals from their last 23 games, second best to only Manchester United since the Dutch came in.
Liverpool fans are hoping for the same with Naby Keita. It's exciting times to be a Liverpool fan, especially with the brand of football they play. It's a treat to watch and Keita will only add more firepower to the already eye-catching football.
The Anfield faithful are already waiting for Keita's arrival at Melwood. I'm pretty sure that will be the same case with the Liverpool boss too. Keita will officially become Liverpool player on June 9.