Newcastle: Marveaux finally starting to shine
622 //
18 Dec 2012, 21:56 IST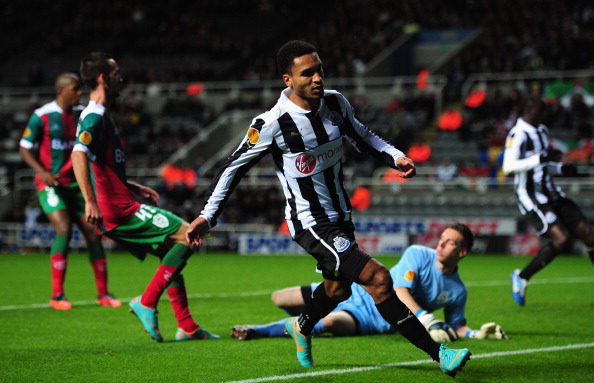 It's been very stop-start for Sylvain Marveaux in his Newcastle United career. Injuries have hampered the Frenchman's first team chances, but recently he has begun to pick up some impressive form.
Having made a total of 14 appearances so far this season, four more than last season, that in itself shows the progress he is making. Ordinarily used as an impact substitute, Marveaux has recently seen an upturn in fortune and has begun to start.
He has featured in all of Newcastle's Europa League matches and started just recently against Wigan, producing a mesmerising attacking performance and one that did his reputation with the St James' faithful no harm.
There is no hiding away from the fact Marveaux has found it difficult to settle into life under his articulate manager Alan Pardrew. The fans haven't had the chance to really see what the dynamic attacker is made of or the sort of stuff he's capable of.
In late November 2011, he was announced out for a lengthy period with a severe hip injury and was out of action until the summer. Signed from Rennes in France – a club for which he made over 100 appearances – perhaps Marveaux is yet to really adjust to the physicality and intensity of the Premier League.
For a small player, strength is by no means his strongest attribute and possibly this is a reason behind his injury issues. But, those issues look to be forgotten now and the 26-year-old is beginning to show Newcastle what he is all about.
Versatile, tentative and a hard grafter – Marveaux does indeed possess all the necessary qualities to succeed in the English top-flight. In recent matches he has come alive.
But am I looking too much into this? Newcastle supporters will certainly hope not. It's important that these small signs of progression are built upon; the midfielder clearly has talent.
After all, Newcastle had to beat away Liverpool – who then were under the leadership of Kenny Dalglish – as they were allegedly very keen.
He needs a solid run of games, though, as this will act as a springboard for potential future success. With matches comes confidence, something every footballer needs to play at the top of their game.
Newcastle's affection for dipping into the French market appears to be continuing – the club are reportedly set to sign Lille defender Mathieu Debuchy in January – and this surely can only have a positive influence on Marveaux's settlement.
Granted, if you're a Newcastle fan you may well be struggling to fathom just why he has been such a disappointment (taking the injuries into account), but going on recent displays the end to Sylvain Marveaux's conundrum beckons.