Newcastle United: Marveaux can reignite Cisse
690 //
11 Mar 2013, 14:30 IST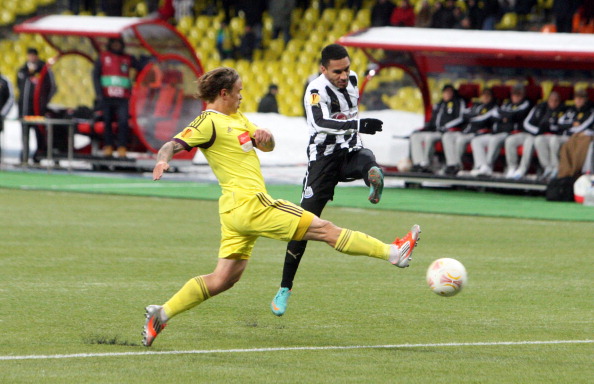 Papiss Cisse has cut a forlorn figure in the Newcastle attack this season, and that is proven by his goal return of 9 in all competitions. However, one player that can bring Cisse to his best is Sylvain Marveaux.
Sylvain Marveaux, as things stand, is at the top of the assists charts at Newcastle, having provided 6 of them in the Premier League and 2 in the Europa League. Now, that is an impressive statistic; what makes it even more impressive is the fact of how little game time he has seen, which has been further reduced after the excellent January transfer window.
These statistics call for the player to be given increasing time on the pitch. What that would also do is increase the efficiency of Newcastle's No. 9, Papiss Cisse. In my eyes, Marveaux is the perfect type of player that can provide exactly the type of service on which Cisse can thrive. He can thread that killer, eye of the needle passes that Cisse can pounce upon and hit into the back of the net.
Of course, Newcastle has other creative players that can provide ammunition as well, but they are different to Marveaux. Yohan Cabaye, nowadays, is deployed as one of two deep lying midfielders and he sprays it out wide rather than directly to Cisse. On occasions that he has tried to find him with some long balls, Cisse has been found wanting with his technique to make the most of it. Moussa Sissoko, on the other hand, is more of a runner with the ball, and even though he did find Cisse in his debut game at Aston Villa, his overall game is slightly different. The first choice eleven at Newcastle will also have Yoan Gouffran and Hatem Ben Arfa, and their games too are slightly different to that of Sylvain Marveaux.
I would go with the following formation from now on for all the games involving Newcastle United, whether it is in the Premier League or in the Europa League. Sure, alterations need to be made depending on injuries, suspensions and eligibility, but this will be the general blueprint.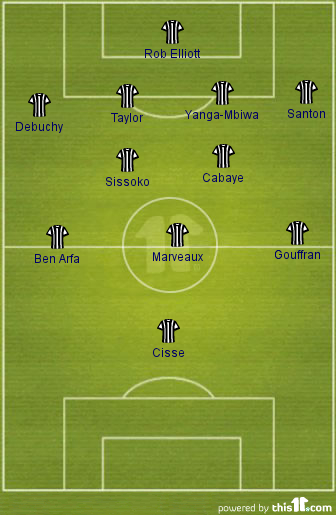 Some of the fans have been critical of Marveaux's defensive duties and have claimed that he is not a winger, but as the formation shows, he would be playing as one of the attacking three behind the sole striker. This would not require too many defensive duties to be performed and allows the player the freedom to express himself, and as mentioned before, can bring out the best in Cisse too.
Even though there may not be enough in terms of league places to play for, there is still a lot to play for players personally, and in Europe. Sylvain Marveaux is one of those players who needs to prove his mettle to Alan Pardew, and given the right environment, I firmly believe he can do so. In the process, he can help Cisse re-discover some of his form and confidence, and lay down a marker for the next season.