Newcastle United seal summer signature of Remy Cabella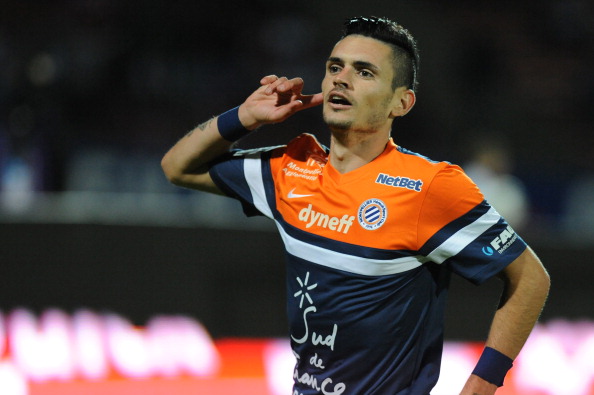 After months of speculation linking him to a move away from Ligue 1, it is now official. Rémy Cabella is now moving to Newcastle United in the summer after both clubs reached an agreement for the 23-year-old attacking midfielder, in a deal believed to be worth £12 million. Cabella, who was wanted by a ton of clubs including Manchester United and Arsenal, looks set to play at Tyneside next season.
The versatile attacking midfielder who can play anywhere across the midfield, was identified as one of the Magpies major targets, with the player's father suggesting only last month that a move to the North east was on the cards. Now, after a ton of speculation, official word is that the Frenchman will make his move in the summer.
Montpellier chairman Laurent Nicollin told Midi Libre "We have an agreement with the leaders of Newcastle that I will not reveal". Whilst confirming what most people believed, he also added by reiterating that Cabella will not be moving this month and said that "it is a certainty".
All of which now means that Newcastle now have on their hands, one of Ligue 1's most promising prospects, someone who not only has six goals and three assists this season, but also has a Ligue 1 winner's medal from two seasons ago. The truth is that, the move had been coming. In an interview just last month, Cabella implied that he would be more than willing to move to Newcastle, if an agreement could be reached, between the two clubs.
On being asked about a prospective move to Newcastle, Cabella told French radio station RMC that "I think I'm capable of it. England interests me, there are good clubs out there. If Montpellier reaches an agreement with an English club that suits me, I'll be happy."
Cabella also added that "this is my last season with the club and I do not want to leave Montpellier in Ligue 2." Reaffirming his chairman's words that he won't be leaving before the summer.
And although Newcastle have strongly refused to accept this fact, it is but a ploy to keep away the wolves that might come circling in. all in all, Newcastle's Gallic contingent is on the rise with yet another talented player snapped up from Ligue 1 on the cheap.