Real Madrid manager Carlo Ancelotti recently claimed that Spanish midfielder Dani Ceballos is a ready-made replacement for Luka Modric at the club. The Croatian midfield maestro is in the final year of his contract with Los Blancos.
Modric remains an important part of the team despite recently turning 37. He has made 25 appearances for the Spanish club this season, scoring five goals and providing three assists.
While there have been reports of positive talks between Modric's camp and Madrid, he is yet to sign an extension with the club. His eventual departure, whenever it occurs, will leave a big hole in the club's midfield.
Ancelotti, however, believes Real Madrid have a ready-made replacement for the former Tottenham Hotspur player at the club. The Italian manager believes that 26-year-old Dani Ceballos is worthy of replacing Modric. Here's what Ancelotti said in a recent press conference (h/t Madrid Xtra):
"Ceballos has the same qualities of Luka Modrić. He can replace him (in the future)."
Since arriving at the club in 2012, Luka Modric has made 461 appearances for Los Blancos, scoring 36 goals and providing 74 assists. He has won five UEFA Champions League trophies with the Spanish club and has played a starring role in each of those.
Ceballos, on the other hand, joined Real Madrid in 2017. He has made 93 appearances for Los Blancos, scoring six goals and providing seven assists. The 26-year-old spent two seasons at Arsenal on loan as well.
In terms of quality, Ceballos is certainly a top-notch player. Consistency, however, has been one of his most prevalent issues. If he can consistently deliver on the big stages, the Spaniard certainly has the potential to become one of the best midfielders in the world.
Luka Modric made a remarkable turnaround in his Real Madrid career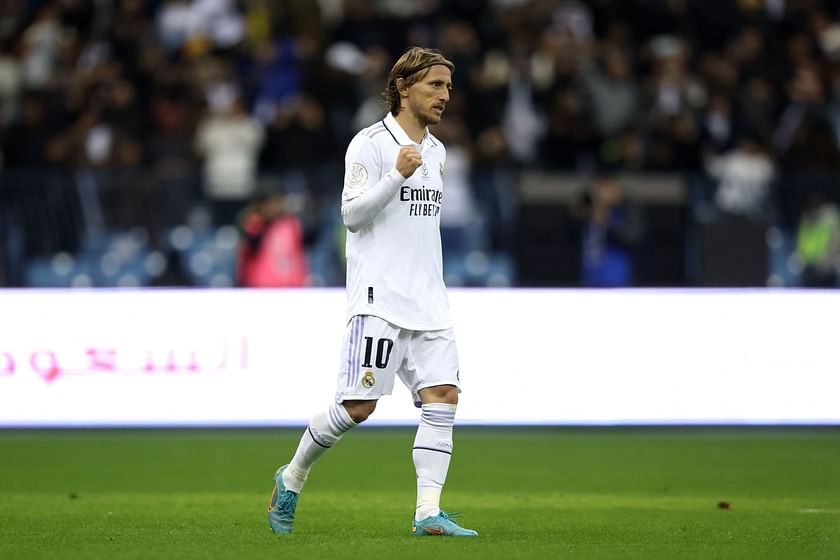 While Luka Modric will definitely go down as a Real Madrid legend, his career at the club got off to a slow start. The likes of Mesut Ozil, Xabi Alonso, and Sami Khedira were mainstays in Los Blancos' midfield when Modric arrived in the Spanish capital.
Modric was even named the worst La Liga signing of the 2012-13 season. Since then, he has won numerous individual and collective honors, including the Ballon d'Or in 2018.
Modric has undoubtedly proven his doubters wrong and has established himself as one of the best midfielders of this generation.