Manchester United legend Ruud van Nistelrooy has sided with his former teammate Cristiano Ronaldo in the debate between the Portuguese icon and Lionel Messi.
Van Nistelrooy was speaking to Gary Neville on The Overlap when he was asked for his opinion on the legendary duo. The PSV Eindhoven manager responded:
"Messi or Ronaldo? I always say Cristiano because I have a past with him."
Van Nistelrooy spent three seasons playing alongside Cristiano Ronaldo at Manchester United. The pair carved up a formidable partnership in Sir Alex Ferguson's Red Devils side.
The Dutch legend scored 70 goals and the Portuguese great managed 52 goal contributions during their time together. They won the FA Cup in 2004, with Ronaldo scoring the opener and Van Nistelrooy adding a brace.
Hence, the Dutch icon is siding with Cristiano Ronaldo in the GOAT debate against Lionel Messi. The Argentine triumphed in Qatar last year, lifting the FIFA World Cup for the first time in his career. That feat, for many, has ended the debate, but Van Nistelrooy has an interesting take on it.
Lionel Messi came up against Van Nistelrooy after the Dutchman left Manchester United to join Real Madrid in 2006. The PSV boss' allegiances to not only the Red Devils but Los Blancos are contributing to his opinion of the legendary duo.
The Argentine hero has 40 goal contributions in 47 games against Madrid. He has been on the winning side when facing his longtime rivals on 20 occasions.
---
Arsenal and Real Madrid legend Mesut Ozil also weighs in on Cristiano Ronaldo-Lionel Messi debate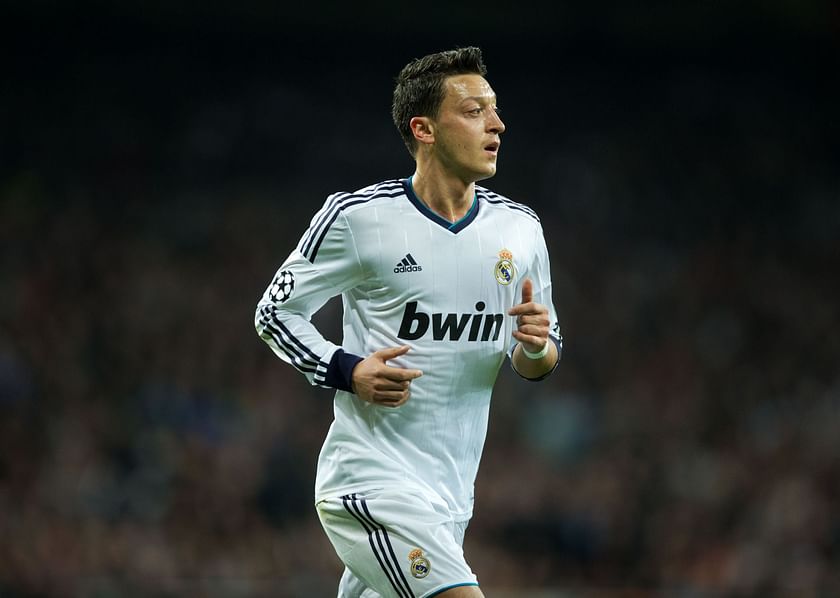 Mesut Ozil has also given his thoughts on the never-ending debate between Cristiano Ronaldo and Lionel Messi. The former Germany international recently retired. He spent three seasons playing alongside the former for Los Merengues.
Ozil sided with Ronaldo in 2021 by alluding to the fact that he has won titles in England and Spain before Messi left Barcelona. He tweeted:
"Messi has proven himself to be one of the best ever in Spain, but Ronaldo was always the best in every country he's played in!"
The former Arsenal attacker has not backed down from his opinion despite Messi having won the Ligue 1 title with PSG last season. He told the Spanish publication Ole:
"It was a lot of fun playing with Cristiano Ronaldo, who for me is the best player of all time."
Fans will continue to debate which of Ronaldo and Messi is the greatest player of all time. But clearly, the Portuguese icon's former teammates are on his side.