MARCA reported that Cristiano Ronaldo will return to the Premier League if Newcastle United finish in the top four this season and qualify for the UEFA Champions League next season.
Eddie Howe reacted to the rumored clause in Ronaldo's contract. Ahead of his team's Premier League clash against league leaders Arsenal, Howe denied the rumors. He said (via Mirror):
"We wish Cristiano all the best in his new venture but there's no truth in that from our perspective."
Ronaldo was recently unveiled as an Al Nassr player in a grand manner. He has signed a two-and-a-half-year deal with the Saudi Arabian club that will keep him in the Middle East until 2025.
The former Manchester United and Real Madrid attacker reacted to the move, claiming he is feeling good on a new continent. Ronaldo told the media:
"So far I'm feeling very good. I'm so proud to make this decision in my life, and as you mentioned before, in Europe, my work is done. I won everything, I played at the most important clubs, and for me, now it is a new challenge in Asia."
Cristiano Ronaldo further claimed that despite having many offers from other clubs, he chose Al Nassr, saying:
"I can say now I had many opportunities in Europe, many clubs in Brazil, Australia, USA, even in Portugal many tried to sign me. But I gave my word to this club not only to develop the club, but the country. I know what I want, but I also know what I don't want."
---
Former Al Nassr coach revealed how Cristiano Ronaldo's arrival would change football in Saudi Arabia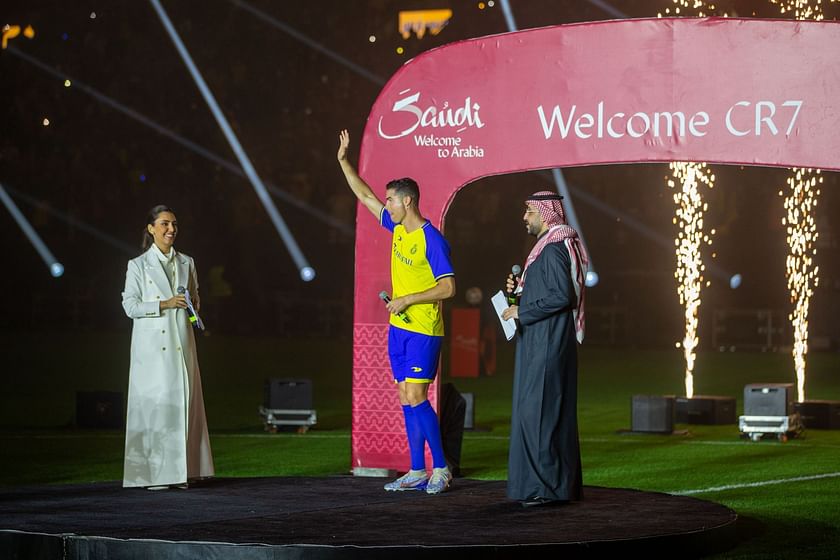 Former Al Nassr coach Marlon Beresford revealed Cristiano Ronaldo's arrival will draw more fans to stadiums in Saudi Arabia. He said (via I News):
"He'll go to some clubs that usually only get 400 or 500 fans through the gate. Inevitably, some of them will be filling out their stadiums – they'll get whatever capacity they can hold, whether that's 4,000, 5,000 or 40,000. Al Nassr is a huge club in the country and the training facilities are fantastic."
Edited by Nicolaas Ackermann