Dutch journalist Henk Spaan claims that Everton goalkeeper Jordan Pickford caused the 'demise' of Liverpool captain Virgil van Dijk's career.
Van Dijk has endured a difficult period recently with his leadership qualities being questioned. The 32-year-old has struggled to hit the heights of previous years and Spaan blames Pickford for this.
The Dutchman suffered a serious knee injury in October 2022 after a horror tackle from the English goalkeeper. The journalist reckons this has had a lasting impact on Van Dijk's career, touching on his performance in a 2-0 win against the Republic of Ireland (via Sport Witness):
"There was a moment on the sidelines against Ireland when Van Dijk was walked passed by an opponent he would once have laughed at and taken the ball from without wasting a drop of sweat."
Spaan then referred to pundits Peter Crouch and Tony Cascarino who gave damning verdicts of Pickford's tackle at the time:
"Pickford's tackle on Van Dijk during Everton-Liverpool was called a leg breaker by Peter Crouch on live TV. Tony Cascarino compared Pickford to Roy Keane, who ended the career of Haaland (who went on to play after the injury), the Manchester City striker's father.
The journalist ended by insisting that Pickford was at fault for Van Dijk's career nosedive:
"I did not comment on Van Dijk's play with compassion on Twitter X. I maintain that he's no longer the designated captain of the Dutch national team. But it is certain that Pickford, who did not even receive a card before his attack, is responsible for the demise of Virgil's career."
Van Dijk was touted by many as one of the greatest center-backs in world football prior to his injury. He made 50 appearances across competitions in the season prior, helping his side keep 26 clean sheets. He also chipped in with six goals and four assists as Liverpool won the UEFA Champions League.
However, he has struggled to get back to his best since his cruciate ligament rupture. Spaan has criticized Pickford for his horror tackle but former Everton manager Carlo Ancelotti claimed he was really upset in the aftermath.
---
Marco van Basten questioned Liverpool skipper Van Dijk's leadership qualities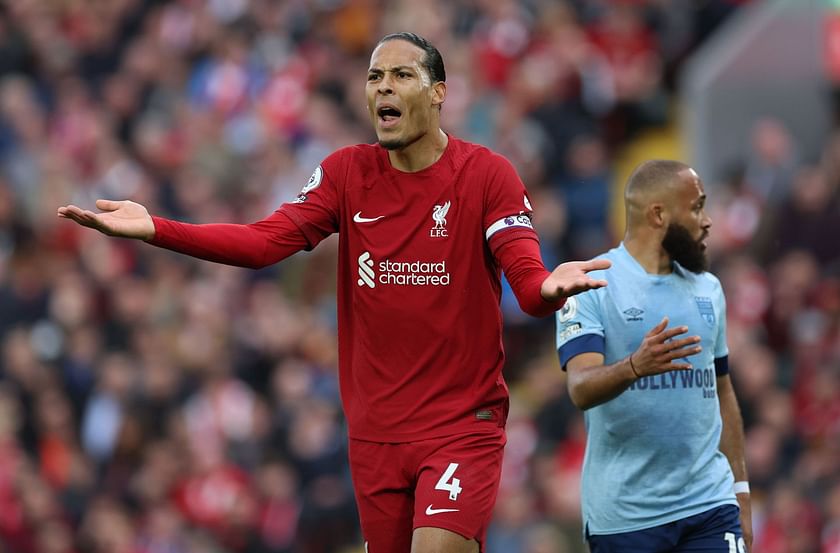 The Reds captain has also received criticism for his lack of leadership by Dutch icon Marco van Basten. The AC Milan hero argued that he wasn't good at communicating telling Ziggo Sport:
"He is not clear. A good captain thinks aloud, makes it clear what is going on. He stays in between. He creates chaos. That leads to misunderstandings. That is what you, as a captain, must prevent."
Van Basten continued by claiming that his compatriot makes noise but doesn't say anything:
"In the dressing room he is good, football tactically and technically, not. You need another gentleman on the field. This has nothing to do with that injury, this has to do with leadership. He makes noise, but he says nothing. That's true. This is in you. This is wanting to win at all costs."
Liverpool manager Jurgen Klopp has backed his new captain amid criticism over his leadership. He said (via the club's official website):
"Virg has everything to wish for to be a captain of a football club... He wants to be a leader, he is a leader."
The Dutchman has made 225 appearances at Anfield, winning the Premier League, the Champions League, the FA Cup and the League Cup. He must replace Jordan Henderson as the Merseysiders' new captain.