Former France midfielder Jerome Rothen has slammed Manchester United defender Raphael Varane for his decision to retire from international football. The 29-year-old surprised many by confirming his international retirement on Thursday (February 2).
Varane has had a phenomenal career with Les Bleus, winning the 2018 FIFA World Cup, earning 93 international caps, and scoring five goals. He was part of the Les Bleus side that finished runners-up at the 2022 FIFA World Cup and the 2016 UEFA European Championships.
However, Rothen is unimpressed by Varane's decision to retire, deeming it stupid. The former PSG midfielder reckons the Frenchman should continue representing his country while he's still in his prime. Rothen told Diario AS:
"I think that at this age and when you play in a club that allows you to be at a very high level, you have a duty. It's to bring your talent to your country. He's a disaster. He has a long history, congratulations!"
The former France midfielder, who earned 13 caps for his national team, continued by alluding to the fact that the Manchester United centre-back impressed at the 2022 World Cup despite only just returning from injury
"He won the most beautiful of competitions, the World Cup in 2018. We saw all his contribution to the last World Cup. There was scepticism because he was coming off an injury, but he performed very well. But I tell myself: what a decision!"
Rothen concluded:
"It's a disaster to hear that, not to wearing the national team shirt again at 29. He can't do that. Raphael; don't forget you brought a lot, but here you are doing something stupid! The competition? He put players in his pocket. It's a major madness within this group."
---
France boss Didier Deschamps saddened by Manchester United defender Varane's international retirement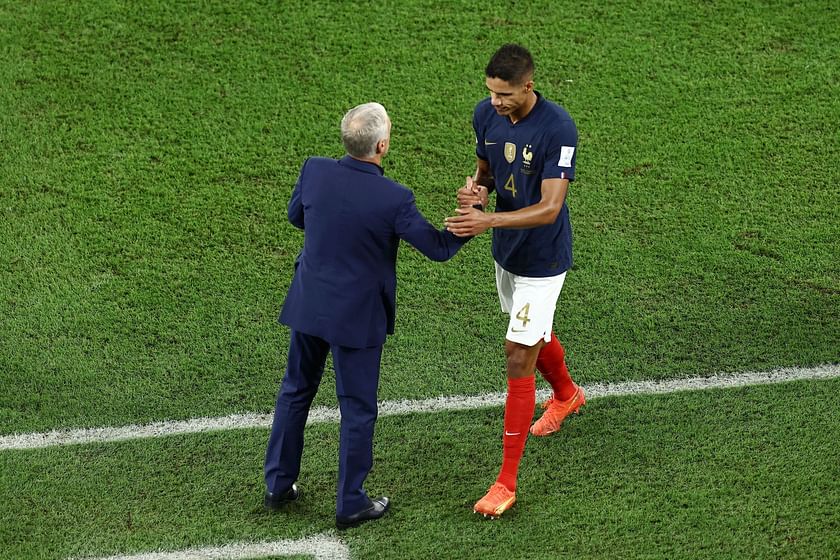 France manager Deschamps has reacted to Varane's retirement, saying that he would always make his squad when fit. The Les Bleus manager saluted the player's honesty, saying (via GOAL):
"I had a similar situation. I understand his arguments and respect his decision, even if it may seem regrettable in view of everything that he did in the World Cup, during which, from start to finish, he acted like the leader we know."
Deschamps added:
"Of course, I can not turn this page without a certain emotion, given our close ties since August 2012. Like Hugo Lloris, he would have been, without injury, in all of my squads."
Deschamps had handed the Manchester United defender his France debut in 2013. Varane would go on to become one of his nation's most valuable players during his decade-long nternational football career.