Barcelona manager Xavi reacted to his former teammate Dani Alves being arrested for alleged sexual assault. The 2010 FIFA World Cup winner said that he's in a state of shock.
While speaking to the media ahead of the Blaugrana's La Liga home clash against Getafe, Xavi said (via Barca Universal):
"It is difficult to comment on a situation like this. I am surprised, shocked, in a state of 'shock'. It is a matter of justice. Justice will rule whatever it is."
Dani Alves played 408 games for Barcelona, scoring 22 goals and providing 105 assists. He was part of one of the most successful Blaugrana squads of all time.
---
Barcelona boss Xavi on his team's La Liga schedule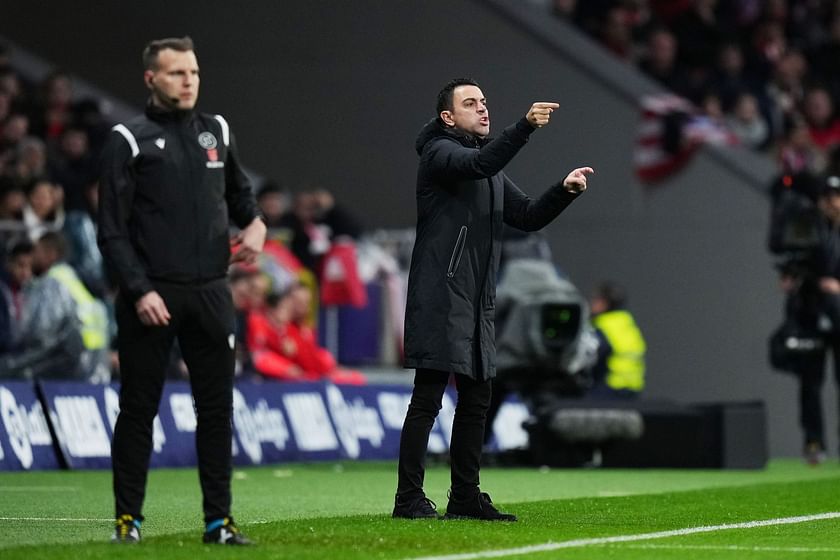 Barcelona manager Xavi has said that his team's upcoming set of fixtures is gruelling. Speaking to the media, he said:
"We've lost points at the Bernabeu but also against Rayo and Espanyol, and tomorrow is one of those games that can get complicated. We don't have an easy schedule; it's very demanding, I would say."
He further heaped praise on youngster Gavi and lauded the way the teenager has matured.
"I think the individual talks and videos have gone very well. He is one of the players who has watched the most individual videos. He is a very young player, and the immaturity of his age meant that he didn't compete well at certain times."
Xavi added:
"He has matured very well; he knows how to make a tactical foul when he has to; he knows when to receive with his back turned; he is a very intelligent player, and for his young age, he has matured very quickly. He competes better every day and with his desire and courage, he is very important to the team."
Blaugranas are leading the La Liga title race with 41 points after 16 games. They hold a three-point lead over arch-rivals Real Madrid.
The most crucial stage of the season, though, is yet to begin. Xavi's men will need to keep up their consistency if they're to become Spanish champions yet again.