This weekend will see the first major trophy of the season up for grabs as a resurgent Manchester United take on an impressive Newcastle United in the EFL Cup final.
Erik ten Hag and Eddie Howe will both be desperate to get a trophy this season and this game could be era-defining for either one of these teams.
Here is my prediction for the EFL Cup final at Wembley on February 26:
---
EFL Cup final - Manchester United vs Newcastle United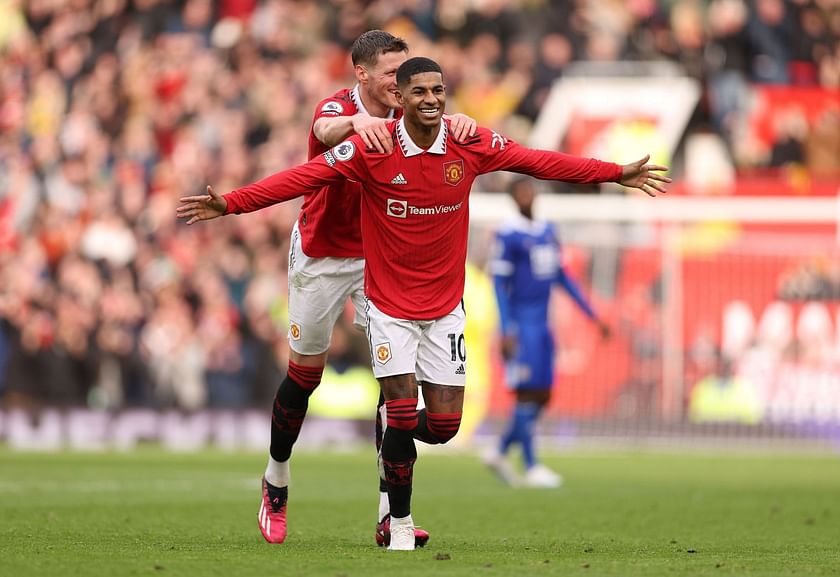 If there was one player Eddie Howe couldn't afford to miss in this final, it would be Nick Pope. He has won them so many points this season. I'd be shocked if Newcastle won this one without Pope in goal. He is that big for Newcastle United. Unfortunately, he is suspended and that's going to cost Newcastle dearly.
When they're keeping clean sheets, Pope is making big saves. Off the top of my head, in the draw against Arsenal, he made a world-class save to deny Eddie Nketiah.
Manchester United are going to create chances and they are going to score goals. Put Rashford down for one goal already. He is playing so well that you'll be shocked if he doesn't score in this game.
United are the team to beat in the final. Newcastle United are not a free-scoring side. They don't blow teams away. If they don't score two or three goals, they are not winning this one. I just don't see them doing that against United on Sunday.
For me, the Magpies are desperate to win a trophy (more than getting into the top 4) and these players can attain legendary status if they win silverware. Unfortunately, it looks unlikely that will happen.
Prediction: Manchester United 2-1 Newcastle United
---
We are heading into yet another exciting Premier League game week. A handful of rousing fixtures this weekend could very well prove to be season-defining for some of the clubs involved.
Arsenal and Manchester City are the main focus as the two teams remain embroiled in a fascinating race for the Premier League title. Manchester United are on the periphery as well.
But they will be focused on bagging their first trophy since their Europa League title win in 2017 as they take on Newcastle United in the final of the Carabao Cup. The Red Devils will return to Premier League action next week where they will look to resume their fight.
Things are looking pretty intense on the other side of the Premier League table as well with as many as half a dozen teams involved in the race for survival. There are a number of key fixtures this week as far as the relegation battle is concerned.
Here are my predictions for this weekend's round of Premier League matches.
---
Fulham vs Wolverhampton Wanderers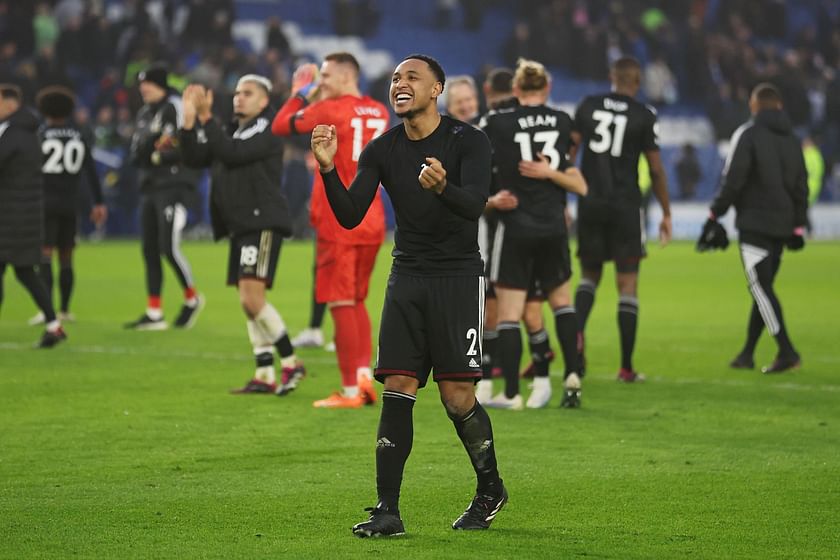 Fulham had a big result last Saturday, beating Brighton 1-0 at the AMEX. Fulham got dominated but stuck in there and got the result last weekend.
Meanwhile, Wolves had a shocking result, falling to a 1-0 defeat against Bournemouth.
I'm going to go with Fulham this weekend and I expect them to win this game. Wolves have now been put back in the relegation fight, with just three points separating them from the drop zone.
Brighton and Fulham look well-placed to seal a berth in Europe next season. This game will take the Cottagers one step further towards that goal.
Prediction: Fulham 1-0 Wolverhampton Wanderers
---
Everton vs Aston Villa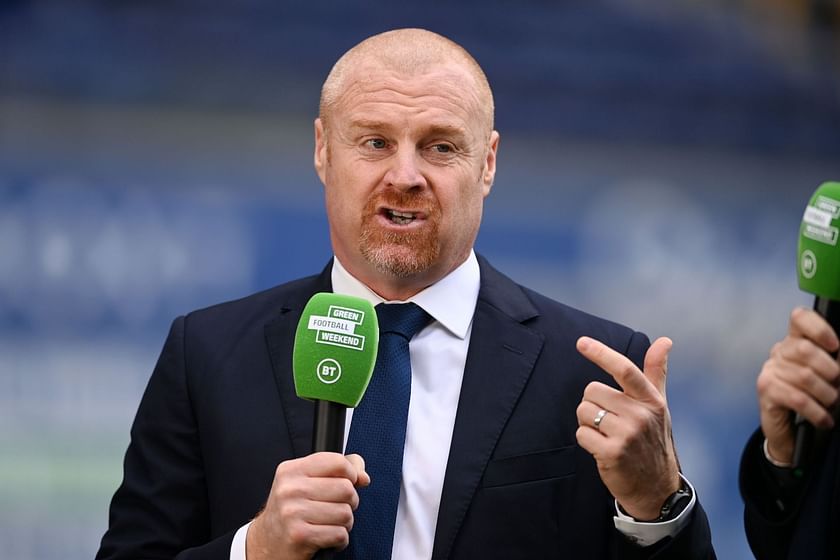 The 1-0 win over Leeds United last Saturday was an amazing result for Everton. Sean Dyche is a very good manager and the top brass are probably sitting there thinking they should have pulled the trigger earlier on Frank Lampard.
If they had brought Dyche in a bit sooner than they eventually did, they wouldn't have gotten beaten by some of the teams that beat them towards the end of Lampard's reign. If Everton draw this game, they've turned it around already. They'scoredgot six points in their last three matches.
Arsenal vs Villa was a good game but Unai Emery's side is starting to leak goals. They've conceded 11 goals in their last three matches and it doesn't look great for them right now. I expect Everton to win this one. It will be a tight contest but I expect the Toffees to come out on top.
Prediction: Everton 1-0 Aston Villa
---
Leicester City vs Arsenal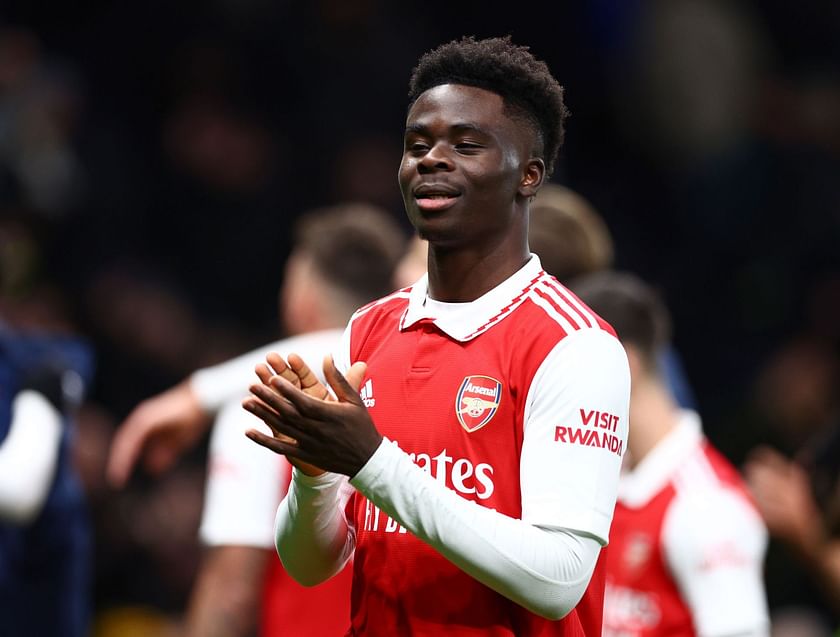 Arsenal will win this game. I thought Leicester City were unlucky the other day against Manchester United. They could have been 2-0 up before Manchester United started scoring.
Leicester will cause problems for Arsenal this weekend. If they hadn't missed a couple of big chances and De Gea didn't make those massive saves, Leicester could have got a result at Old Trafford last Sunday.
Meanwhile, this could be a defining game for Arsenal. Manchester City, I think, will definitely beat Bournemouth. If Arsenal win here and then beat Everton in midweek, which is their game in hand, they will go five points clear at the top again.
Arsenal have a relatively easy set of fixtures coming up and if City falter in any of these upcoming game weeks, the Gunners could well be on their way to winning the title. Arsenal are the team to watch right now.
Arteta's side seems to get a little nervous on occasion and they're a bit caught in between wanting to be defensively solid and going all-out in attack. They should ideally score the first goal and if they do that, they'll play their best football for the rest of the game.
But they haven't been doing that much in recent games and that's what has led to them being shaky at the back because the nerves are starting to show. I expect Arsenal to come out on top in an entertaining game.
Prediction: Leicester City 2-3 Arsenal
---
West Ham United vs Nottingham Forest
This is a must-win game for West Ham. I don't expect West Ham to get relegated. But it was a lackluster performance last weekend against Tottenham. It was one of their biggest games of the season and some of their players didn't treat it like that.
The Hammers punched above their weight last season. It's important in this league to start well. Look at Brighton, Brentford, and Fulham. West Ham haven't started the season well and that has majorly affected their campaign.
Nottingham Forest were dominated by Manchester City last weekend. I couldn't believe the game ended 1-1. It could have so easily been 7-1 if City had put their chances away. I think West Ham are going to get an extremely important win this weekend
Prediction: West Ham 2-0 Nottingham Forest
---
Leeds United vs Southampton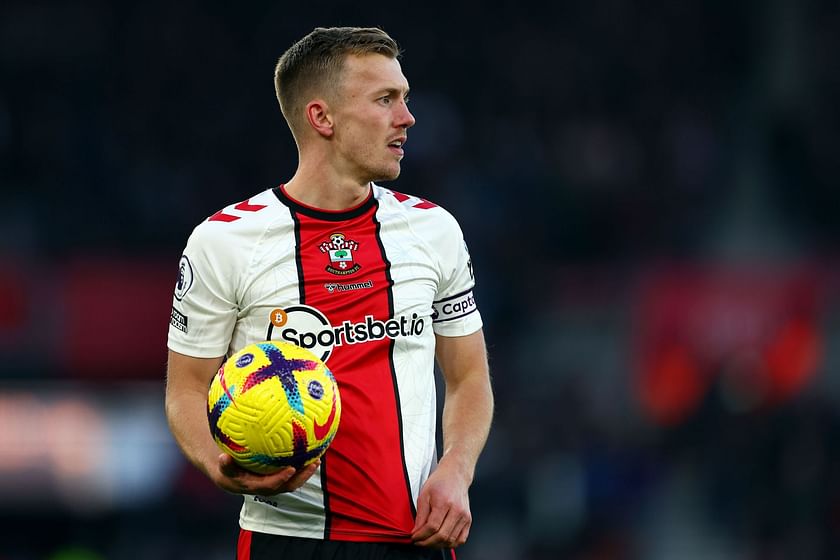 This is yet another massive fixture in the relegation zone. I was flabbergasted by the Chelsea result (1-0 win) last weekend. Southampton got the win against the odds.
They were the better team in the first half. They chased everything down and worked hard. They did get a bit lucky in the second half but fair play to them, they got the win.
Leeds United play at 100 miles an hour irrespective of the scoreline. Whichever team loses here is likely to get relegated. You've got to beat the teams around you and that's why it's important for both sides to go all-out for the win here.
Southampton are going into this full of confidence. The Saints performed well against the Blues and will play with belief on Saturday. But the match is likely to end in a draw.
Prediction: Leeds United 1-1 Southampton
---
Bournemouth vs Manchester City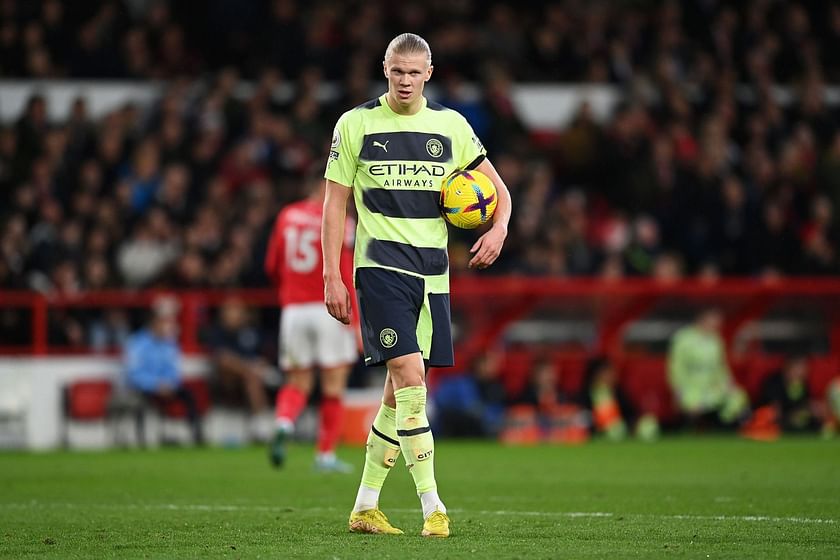 I think Bournemouth did very well last weekend against Wolverhampton Wanderers. But I also think this is a bad game for Bournemouth.
They've done well in their last two games. Yet another wow-factor result could be of massive help to them as these results help in dragging other teams down towards the drop zone.
Manchester City have an extraordinary squad. I will keep on saying it and I will again - they have to win the Champions League.
If they've gone and signed Erling Haaland for that kind of money and not won the Champions League, I don't think just winning the Premier League equates to success. However, I expect them to go out and get a pretty routine win this weekend as they will not want to lose any more ground to Arsenal.
Prediction: Bournemouth 0-4 Manchester City
---
Crystal Palace vs Liverpool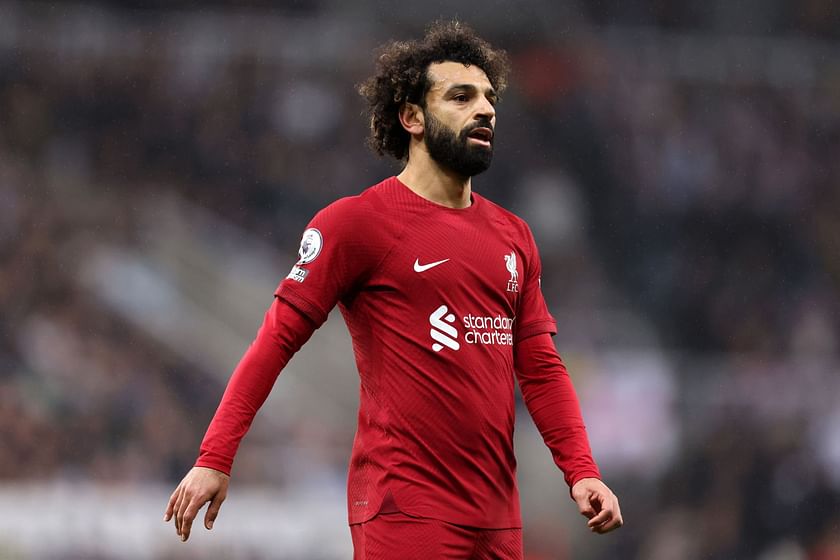 I'm looking at Crystal Palace getting dragged into the relegation battle. Palace need a big result like beating Liverpool at home. They have a testing set of fixtures coming up and are part of this group of six or seven teams that could get relegated at the end of the season.
If you look at the way Liverpool were playing against Newcastle United last weekend, and you didn't know Pope was shown a red card, you wouldn't have been able to tell they were down to 10 men at times.
Suffice to say, Liverpool did struggle despite getting off to a flying start and playing more than 60 minutes against 10 men.
Crystal Palace will sit back and hit Liverpool on the break. Palace's players are not of Vinicius' class but Liverpool will need to be wary of them. They've got pace down the flanks and those are the kind of teams that cause problems for Liverpool and if they can make the right decisions, Patrick Vieira's men can get a result here.
Prediction: Crystal Palace 1-1 Liverpool
---
Tottenham Hotspur vs Chelsea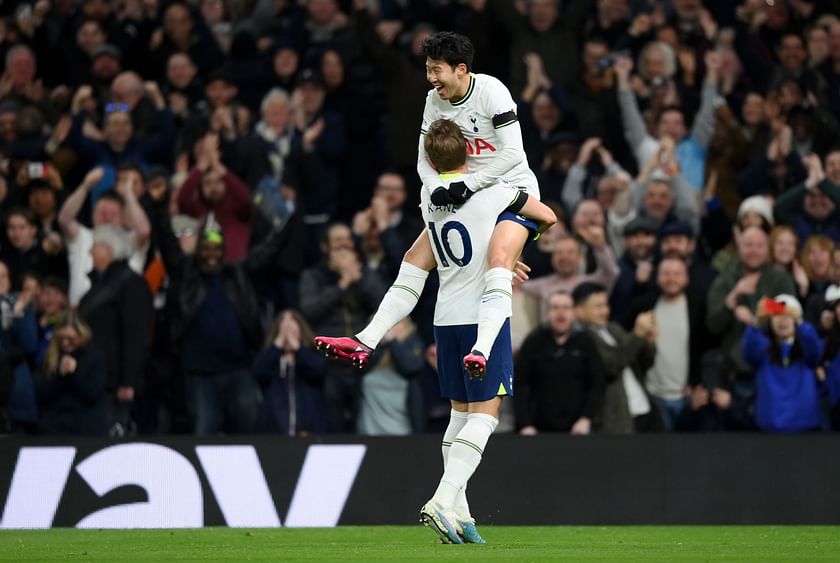 This is one of Chelsea's biggest games of the season. These are two teams that do not like each other. If Chelsea go and get beaten here, it adds more pressure on Potter. I want him to stay. I'm not sure if he's the one bringing these players in.
I'm watching these players and I wonder whether these signings are better than the players they've got.
They are absolutely not. So why are they buying these players? They might very well offload players like Mason Mount and Conor Gallager and profit off their sales because they are academy graduates. And then suddenly, they'll figure out that the club has lost its soul.
If Chelsea play the team that squared off against Southampton last weekend, they won't win the game against Spurs. If Potter goes back to his tried and tested system, the Blues will beat Spurs all day long.
What I love about Potter is that he has looked after the club and the players before himself. He is under major pressure. He could have played Reece James and Thiago Silva last weekend because he has a job to keep. But what did he do? He didn't want to risk injuries for those players and chose to leave them out.
He has looked after them. He could have chosen not to protect those players but he opted to look at the bigger picture. I think he needs to be given until next Christmas and afforded a proper pre-season with this team. If it doesn't work out by Christmas, then even he'll understand it's best to part ways.
Tottenham are in the FA Cup, they're in the Champions League and they are in the top four in the Premier League. We're sitting thinking that Spurs are blowing hot and cold. But the fact is that they blow hot more often than they are cold. They've got Harry Kane. He is a big difference-maker for them.
Spurs are slightly more of a winning side than Newcastle United. I expect them to end up in the top 4 ahead of the Magpies.
This is the starting XI I hope Potter goes with: Kepa, Reece James, Ben Chilwell, Benoit Badiashile, Thiago Silva, Enzo Fernandez, Mason Mount, Mateo Kovacic, Raheem Sterling, Kai Havertz and Joao Felix
If this team plays, they will beat Tottenham 3-0. If he plays Mykhailo Mudryk and Noni Madueke, they won't beat Spurs.
Prediction: Tottenham Hotspur 0-3 Chelsea