The Premier League features another round of big games this weekend, and we're quickly approaching the business end of the season. With massive top-four clashes and relegation battles alike coming thick and fast in the competition, both ends of the league table will continue to see drastic changes with every passing week.
Arsenal remain in the lead in what is fast becoming a title race for the ages, but their recent lapses have allowed Pep Guardiola's Manchester City to cover ground. Manchester United and Newcastle make up the top four at the moment and will need to work hard to keep the likes of Tottenham and Aston Villa at bay.
The two Manchester clubs are in action in the FA Cup this week, and Manchester United will have their work cut out for them against a strong Brighton team. Manchester City face a relatively lesser opponent in Sheffield United but cannot afford to take their opponents lightly ahead of a packed schedule.
The Premier League relegation battle is also witnessing its fair share of action, with as many as seven teams locked in a fight for survival. Here are my predictions for this weekend's Premier League and FA Cup matches.
---
Arsenal vs Southampton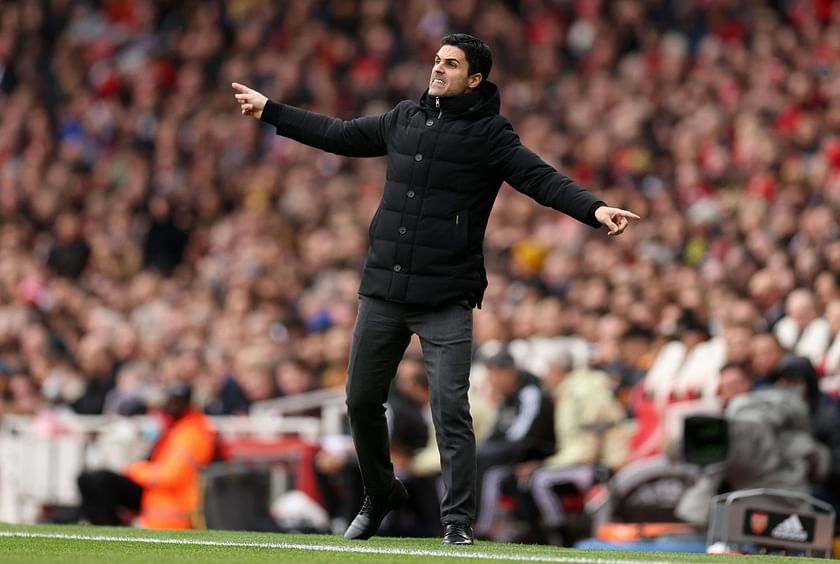 This is a big game in the title race, and Arsenal need to get back to where they were. They've run out of luck a little bit - for all the last-minute goals they've scored this season, it's coming the other way now. They did brilliantly to go 2-0 up against West Ham but they then got complacent.
Arsenal aren't playing badly, but they are getting punished for things they got away with at the start of the season. This reminds me of when I was playing in 1989 - we were clear, but Liverpool caught up with us and we had to go get a result at Anfield.
Bukayo Saka was incredibly brave to take a penalty after his miss at the Euros. People miss penalties, and I'd be shocked if he didn't take the next one for Arsenal.
If you had to pick a game to bounce back this season, you'd take Southampton at home. I still think Arsenal will win the league this season, and they should be able to win this game.
Prediction: Arsenal 3-0 Southampton
---
Fulham vs Leeds United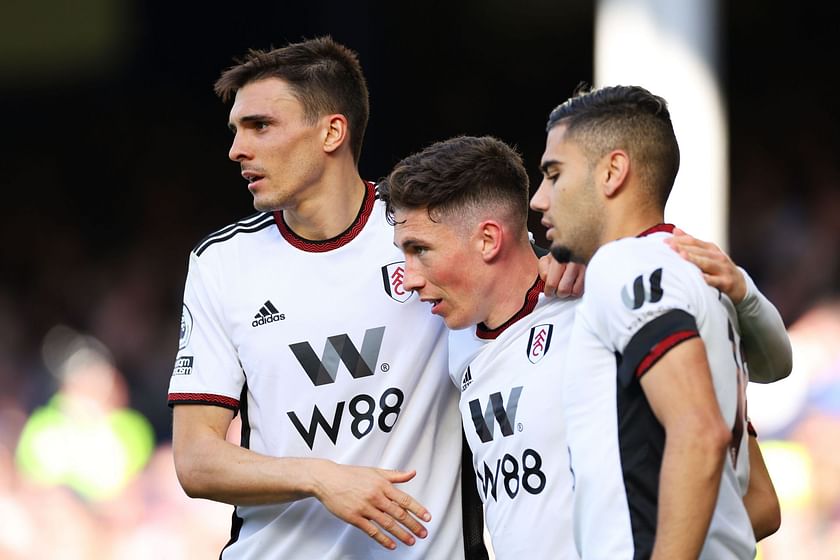 What has happened to Leeds this past week? Their goal difference was outstanding, but they've now lost their last two games by an aggregate margin of 11-2. They've basically conceded a point - it's crazy.
Leeds are always going to score because of the way they play, but these are worrying times for them. The slump has come at the wrong time. When you concede those many goals, they're not just defeats - it could come down to goal difference.
Fulham were outstanding last week. I thought Everton would be a tough game, but they beat them comfortably. Fulham are the better team and I'm backing them to win this game.
Prediction: Fulham 2-1 Leeds United
---
Crystal Palace vs Everton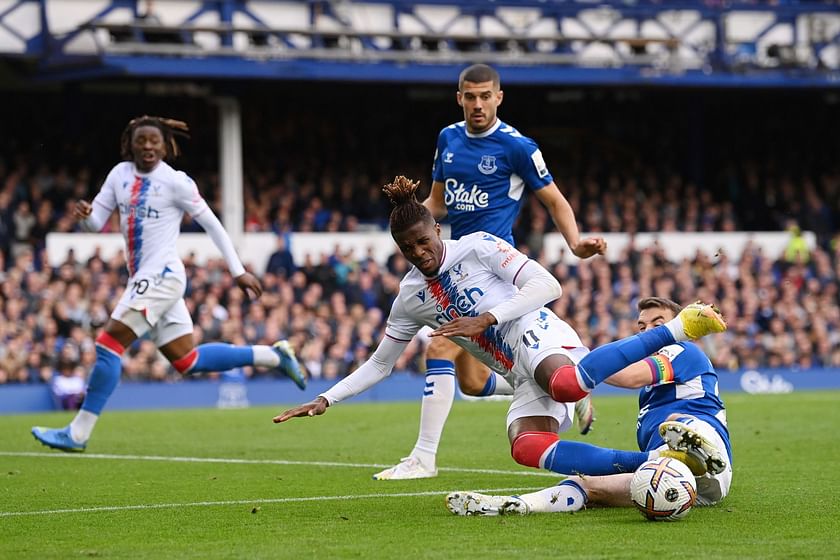 People say that Roy Hodgson's turned it around at Crystal Palace, but I think the fixtures were kind when he came in. Fair play to the players, but I have no doubt that Patrick Vieira would've also won these games.
Everton's fixtures are terrible now, and their match against Fulham was a must-win game. I thought they'd stay up on their home form, but last week's result was poor. I can see Everton struggling to score goals this weekend.
Crystal Palace are a proper mid-table team. They'll give the top teams a game but won't those matches, and they'll defeat the teams below them. I expected them to win the three games they've won this month, and I think they'll win this match as well.
Prediction: Crystal Palace 2-0 Everton
---
Liverpool vs Nottingham Forest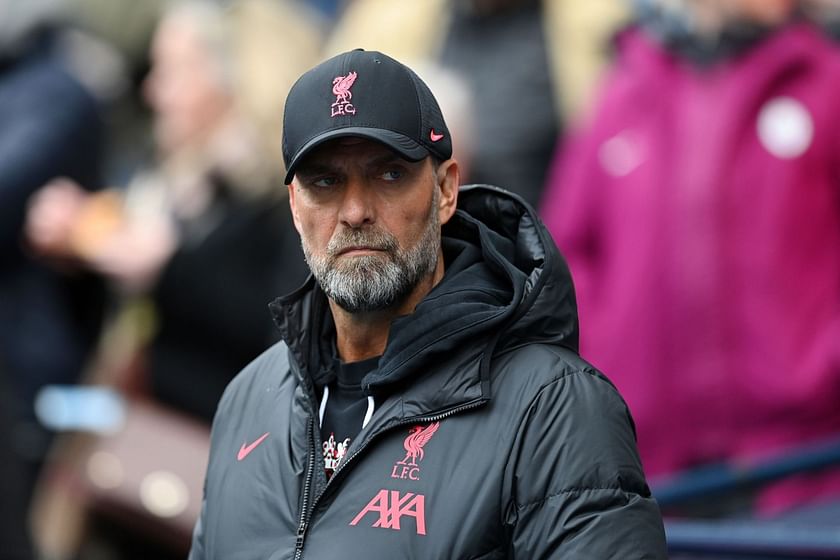 What scoreline do you want? This game is nearly a foregone conclusion as Nottingham Forest are atrocious away from home. I love the Premier League because there are no easy games, but this is as close as it gets.
Trent Alexander-Arnold is the best passer of the ball in England. He can spray the ball all over the pitch, and he can put it on a six-pence. He doesn't play safe passes and will rip it up against lesser teams, but I don't know if it'll work against the big guns. His passing is second to none at Liverpool and I like what he's trying - it's very expansive.
Diogo Jota chipped in with a very well-taken brace last week. Liverpool have suffered a lot of injuries, but all their players are coming back now.
The way they pressed last week, Liverpool look like they've got the bit between their teeth again. I don't see anything but a Liverpool victory in this fixture.
Prediction: Liverpool 4-0 Nottingham Forest
---
Brentford vs Aston Villa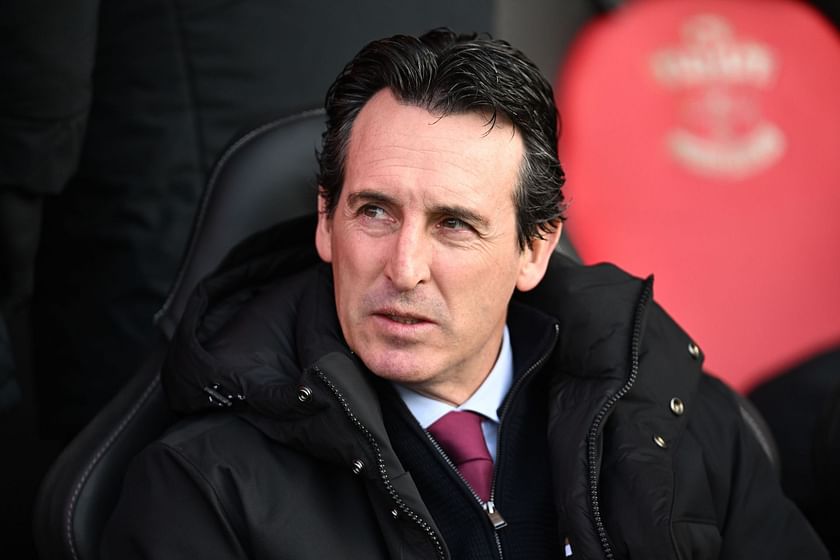 Aston Villa are flying at the moment. The job Unai Emery has done there is unbelievable. Ollie Watkins is currently scoring goals for fun. They score in every match, and that's some feat.
It would be brilliant if Aston Villa could make it to the Conference League. They're not going to break into the top four, so they'll want to get into as many cup competitions as they can. A draw here is no good for Aston Villa - if it's even with 15 minutes to go, they'll go for it.
With the way Watkins is playing at the moment, big clubs could be interested this year. This is what good managers do - they make their players better. Emery has been excellent with his squad and I'm not sure Aston Villa will be able to keep him this year.
This is a difficult game to call because Brentford are good at home. Aston Villa destroyed Newcastle last week and are in good form at the moment. There will be goals in this match and I think it'll end in an entertaining draw, but I wouldn't be surprised if Villa pull off a victory.
Prediction: Brentford 2-2 Aston Villa
---
Leicester City vs Wolverhampton Wanderers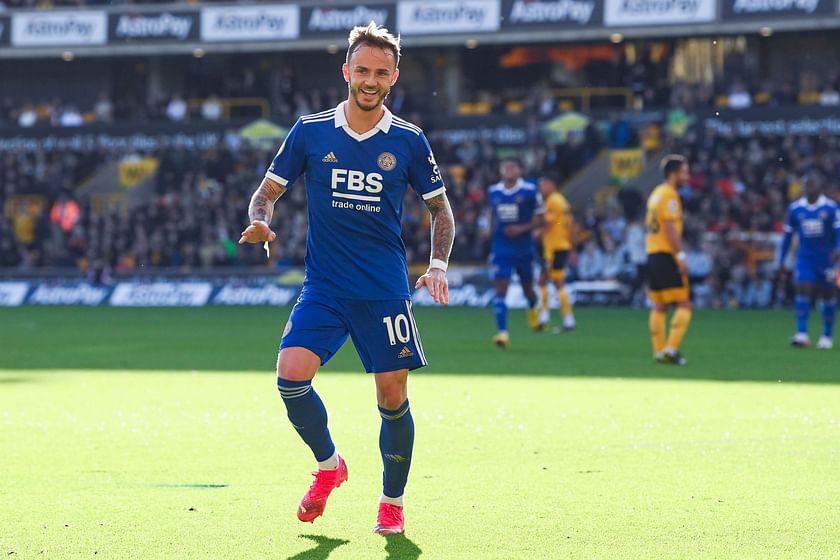 Leicester City are playing Wolves, Everton, and Leeds this month - this is their bread and butter. These games are like cup finals, and they need at least seven points from these matches.
Wolves have enjoyed a couple of good results against Chelsea and Brentford, but that could play into Leicester's hands - Wolves have their eyes off the ball. James Maddison is one of Leicester's best players and could make a difference this week.
If Leicester don't win this game, they'll go into the next two with low confidence and could possibly get relegated. They need to start by winning this game, and I think they'll pull it off this weekend.
Prediction: Leicester City 2-1 Wolverhampton Wanderers
---
Newcastle United vs Tottenham Hotspur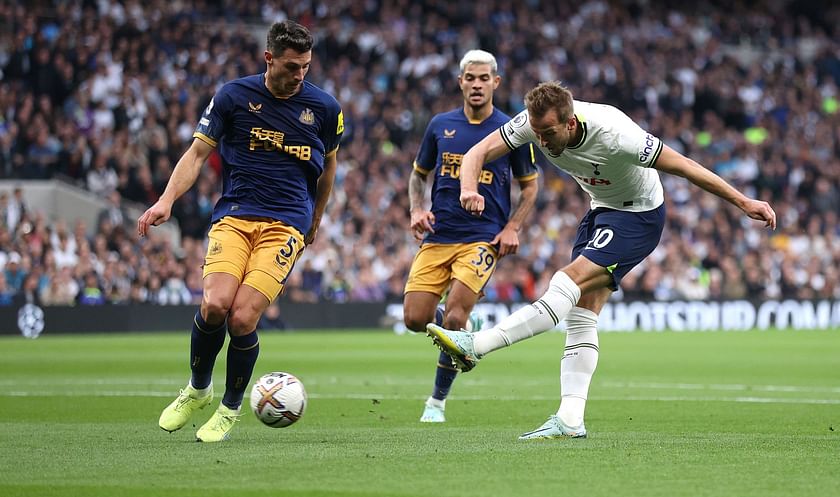 Eddie Howe has been brilliant for Newcastle but if they keep losing games like they did last week, things could change. They've got to get into the top four now. A couple of big defeats and the board will start wondering how far Eddie Howe can take this team.
This is a massive match. Both teams had absolute shockers last week. I thought Tottenham were definitely going to beat Bournemouth. Their season's on the line, and if they lose this game, that'll be it. If they lose to Newcastle, they'll be lucky if they finish in fifth place.
If Newcastle lose this game, alarm bells will start ringing - they need to raise their standards. Eddie Howe needs a big result and I think they'll pull it off against Tottenham this week.
Prediction: Newcastle United 2-1 Tottenham Hotspur
---
Bournemouth vs West Ham United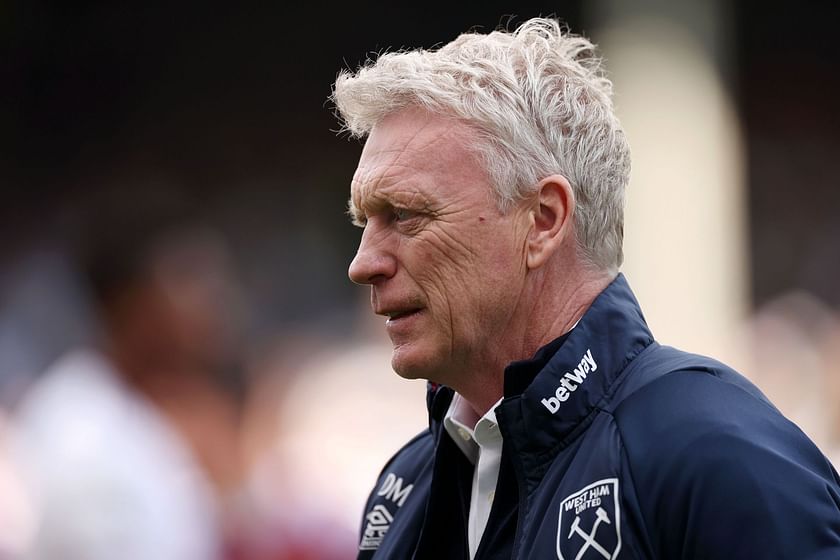 Bournemouth have been outstanding this month. I've said it from the word go - I didn't see them going down. They bought well in January, and they'll be safe if they win this game.
Arsenal shot themselves in the foot against West Ham after the half-hour mark last week. Fair play to the players, but Arsenal did let them back in the game. West Ham did pull off a comeback, but they're also playing on Thursday night. I'm backing Bournemouth to win this game.
Prediction: Bournemouth 2-0 West Ham United
---
FA Cup Semifinals
---
Manchester City vs Sheffield United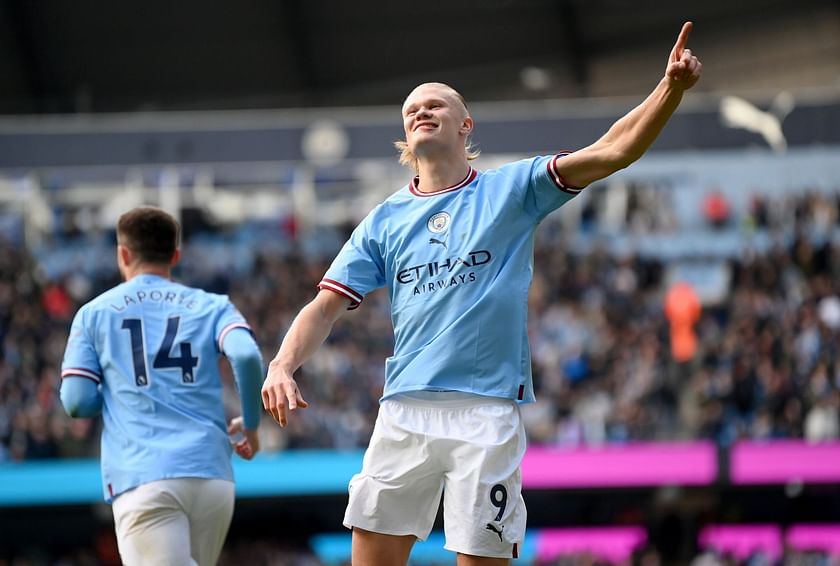 Manchester City have gone into another gear. They remind me of a wildlife program. They're like animals chasing down a deer - they take their time, and they have so much poise. What they do is mindblowing.
Manchester City are going to test their bench in this fixture. They've got excellent players sitting on the bench, and the likes of Julian Alvarez, Kyle Walker, and Aymeric Laporte could feature in this game. I'd be shocked if Pep Guardiola doesn't rotate for this match.
We saw the gulf between City and their opponents in the previous round. Burnley are a far better team than Sheffield United and they lost by a 6-0 margin. Sheffield got a great result over the weekend and could secure a promotion to the Championship, but I don't see them winning this game.
It's a hard one for the away side - City's players are impressive. The Wembley pitch is big and while Sheffield United will defend as much as they can, City should be able to win this game.
Prediction: Manchester City 5-0 Sheffield United
---
Brighton & Hove Albion vs Manchester United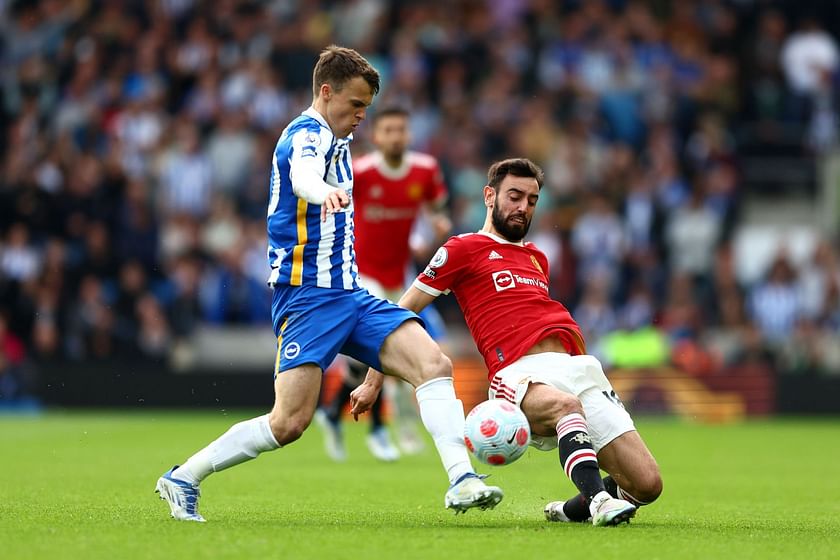 What a game! Manchester United's defence has a few injuries and they're up against Ferguson and Welbeck. I think United will be more worried about the midfield, however, because Brighton pass the ball around very well.
Ferguson is a good player, but I think they'll try to play the ball out to Mitoma on the wing instead of playing through the middle. Brighton slaughtered Chelsea last week, but they do have the odd defeat in them. Brighton open up the game and when they have the ball, United can stop them. But when United have the ball, I'm not sure if Brighton can step up.
United have plenty of experience at this stage - they've been at this stage too many times, while Brighton have never been there. I wouldn't be shocked one bit if Man United lose this game. I don't like going against Brighton, but I'm going to back Manchester United this weekend.
Prediction: Brighton & Hove Albion 1-2 Manchester United