It's yet another exciting game week in the Premier League. Manchester City will look to keep themselves in the title race while Arsenal, fresh off their dramatic comeback win over Bournemouth, will look to run away with it.
Elsewhere, Manchester United will look to recover from a severely harsh reality check they were dealt by Liverpool at Anfield last week. The top-four race is starting to get interesting and a number of teams are embroiled in the relegation battle as well.
Let's take a quick look at the Premier League games coming up this weekend.
---
Bournemouth vs Liverpool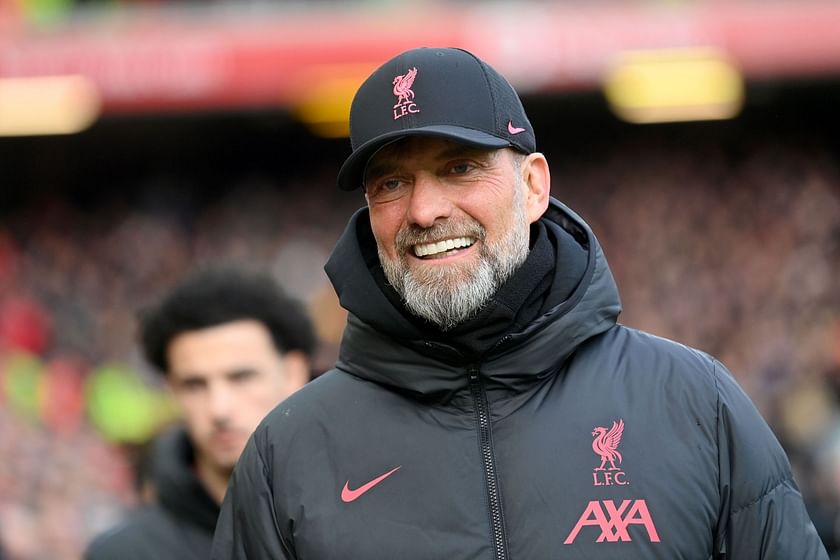 Bournemouth have done a decent job in recent weeks. A couple of weeks ago, Bournemouth would have fancied their chances heading into a game against Liverpool.
But suddenly, the Merseysiders have beaten Manchester United 7-0 and are back in the race for a top-four berth. It goes to show that the timing of games matters.
It's probably the first time in three or four years that you haven't given Liverpool much of a chance against Manchester United. So the 7-0 win at Anfield over the Red Devils was an unbelievable result for me.
Bournemouth did really well against Arsenal last week. It was a good performance and they'd be gutted to have lost with effectively the last kick of the game.
Liverpool's front three are starting to click. Confidence is such an important thing and last week, the trio of Cody Gakpo, Darwin Nunez and Mohamed Salah looked much better than they have all season. That win will do their confidence a world of good.
Salah might just be Liverpool's best forward of the Premier League era. He plays on the right wing and has been scoring a ridiculous number of goals on a consistent basis and he's done it longer than Luis Suarez.
Prediction: Bournemouth 2-0 Liverpool
---
Leeds United vs Brighton & Hove Albion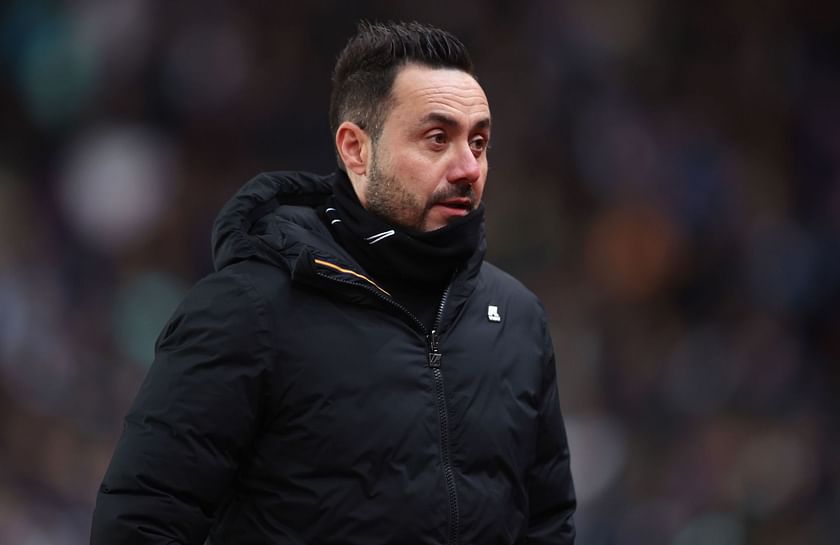 It's a massive game for Leeds United. They're playing okay but they keep losing matches. Sometimes teams play poorly and get beaten. This Leeds team is playing alright but they're still getting beaten and that would worry me if I was their fan.
Brighton are a very good team and they are playing really good football. Even when they got beaten by Fulham a few weeks ago, they dominated the game. I'd be shocked if Brighton don't get the win here against Leeds.
Prediction: Leeds United 0-3 Brighton & Hove Albion
---
Everton vs Brentford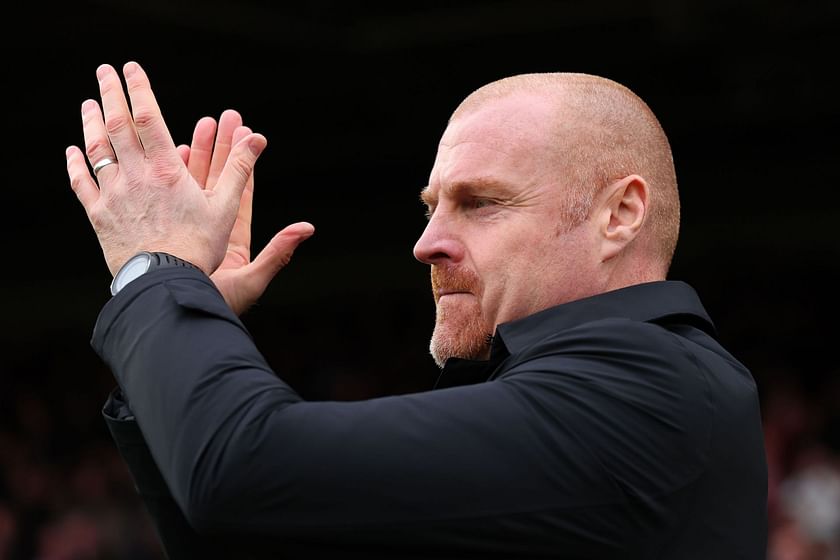 It's a huge game for Everton. They led twice against Nottingham Forest last week but couldn't convert it into a win. Brentford are a very good team and we saw that the other night. The Bees beat Fulham 3-2 and the Cottagers have been a pretty solid team this term.
Brentford have the longest unbeaten run in the Premier League right now. On current form, they are one of the teams to beat in the English top flight. Everton will have to do something special to get a result here.
Prediction: Everton 1-2 Brentford
---
Leicester City vs Chelsea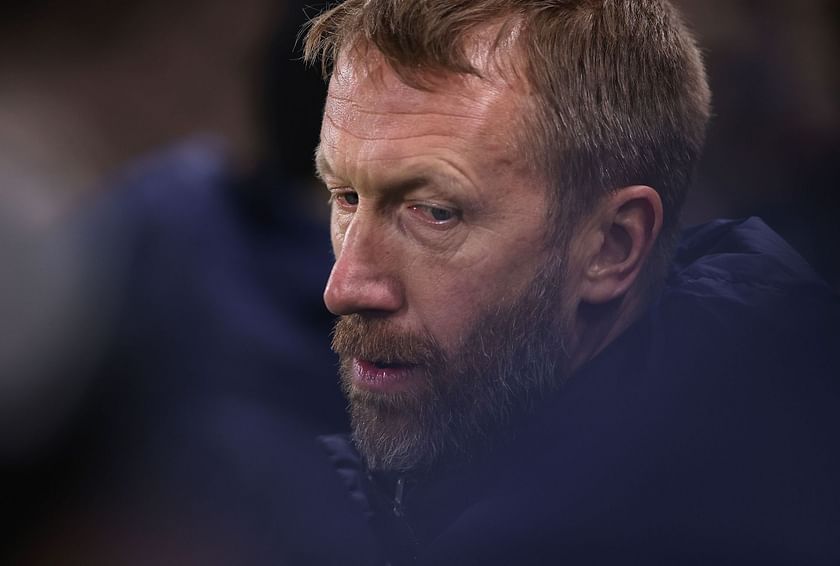 Chelsea are starting to look like an interesting unit now. Two back-to-back wins and two clean sheets and all of a sudden, you start to see their potential.
I would want Graham Potter to stay with the same team that beat Borussia Dortmund comfortably on Tuesday night. I hope he doesn't go and alter the team and make a number of changes.
For me, Potter has to pick his strongest team and get a roll going. You need stability and you need continuity and Chelsea have suffered from making too many changes in recent times. His team selection was spot on against Dortmund and they reaped the rewards for it.
I think Leicester are a different team with James Maddison in the playing XI. He's got the guile to work Chelsea and I've got the feeling that the Blues are going to make five or six changes for this one. If they do that, I don't see how they're going to win it.
Prediction: Leicester City 1-1 Chelsea
---
Tottenham Hotspur vs Nottingham Forest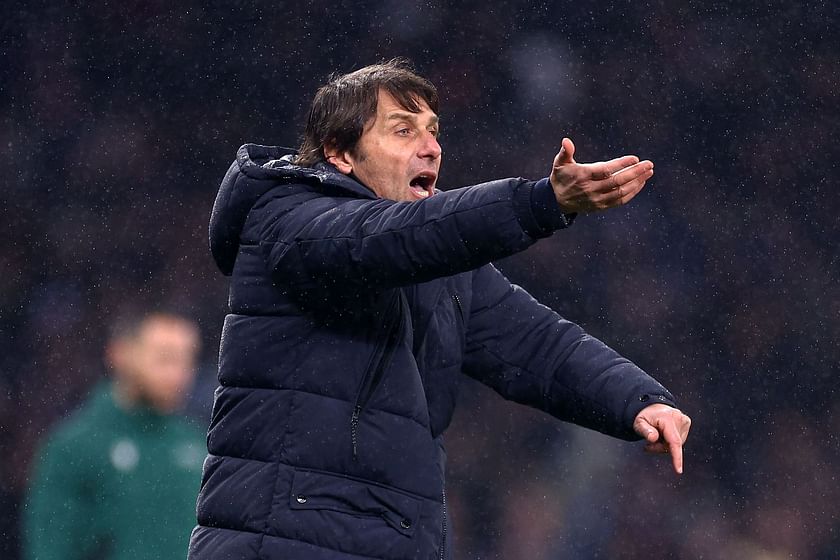 Nottingham Forest are awful away from home. Unless they sort out their away form, they are in huge trouble. They need to start getting results on the road.
Nottingham have earned just three points away from home this season. As a Premier League side, you've got to do better than that.
Tottenham Hotspur fell to Wolves in their latest outing but they've got a great opportunity to bounce back and regain their confidence here.
Prediction: Tottenham Hotspur 3-0 Nottingham Forest
---
Crystal Palace vs Manchester City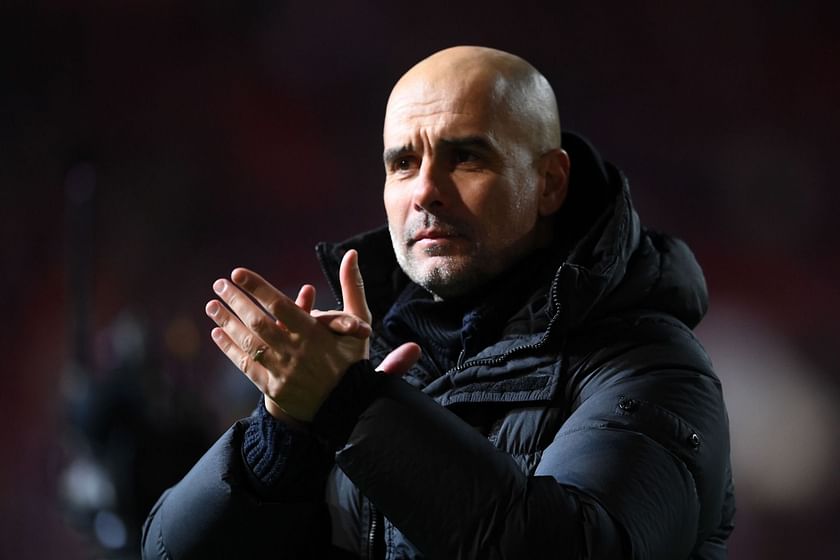 Manchester City are getting dragged into the thick of things by Arsenal. Crystal Palace are slowly slipping towards the drop zone. You don't expect them to beat Manchester City and that's another game without a win and that could have huge ramifications in their quest to survive relegation.
I find them struggling. I'm starting to worry for Palace. They have ballers in that team. They've got a lot of dribblers but they haven't got finishers. Only five points separate Palace from Everton, who are currently 18th in the table.
Manchester City have some difficult fixtures coming up. As far as the title race is concerned, I think it'll come down to which team gets to play their fixtures first. Manchester City have a massive advantage here getting to play before Arsenal this weekend as they get the opportunity to put the pressure on the Gunners.
Prediction: Crystal Palace 0-2 Manchester City
---
Manchester United vs Southampton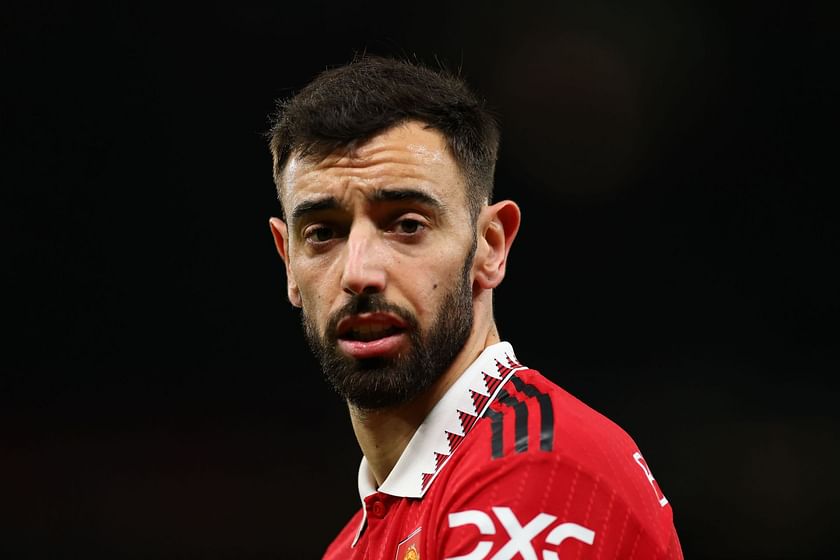 If Manchester United could find the perfect game to bounce back after their 7-0 humbling last week, this is it. Manchester United will need to put on a show for their fans.
I know Bruno Fernandes has come under a lot of criticism for his remonstrations on the pitch during that 7-0 loss. At first, I thought it was terrible for him to react in that manner. But then I pondered over it and I don't feel that critical about it anymore.
Everybody takes losing differently. Some people are good losers. Some people are bad losers. If he was laughing and joking after that loss, we'd all be going mad now. Some of the things he did weren't right. He lost his head. But Bruno worked hard to get that captaincy. He shouldn't have it stripped off of him because of that.
On that day, I thought differently about it. But I feel more empathetic now. You shouldn't punish him alone for a 7-0 loss as he wasn't the only player on the pitch.
As for Antony, he will take time. It will take him at least a season to truly come to his own. You've seen Jack Grealish, Raheem Sterling and Riyad Mahrez take time. I look at Antony and I see a player there. I don't think he will flop at Manchester United.
Prediction: Manchester United 4-0 Southampton
---
West Ham United vs Aston Villa
This is going to be a great contest. West Ham United beat Nottingham Forest 4-0 a couple of weeks ago. I think that result helped the Hammers paper over the cracks. In that game, all four of their goals came after the 70th minute. They then went and got beaten 4-0 by Brighton & Hove Albion.
This is a massive game for David Moyes and Co. West Ham need to keep Moyes in charge. This is a hard game to call. I'd call this a pundit's nightmare. Either team could win the game 2-1 and you wouldn't be shocked.
I'm going to go with West Ham due to their home advantage. But in no way would I be shocked if Villa won the game.
Prediction: West Ham 2-1 Aston Villa
---
Fulham vs Arsenal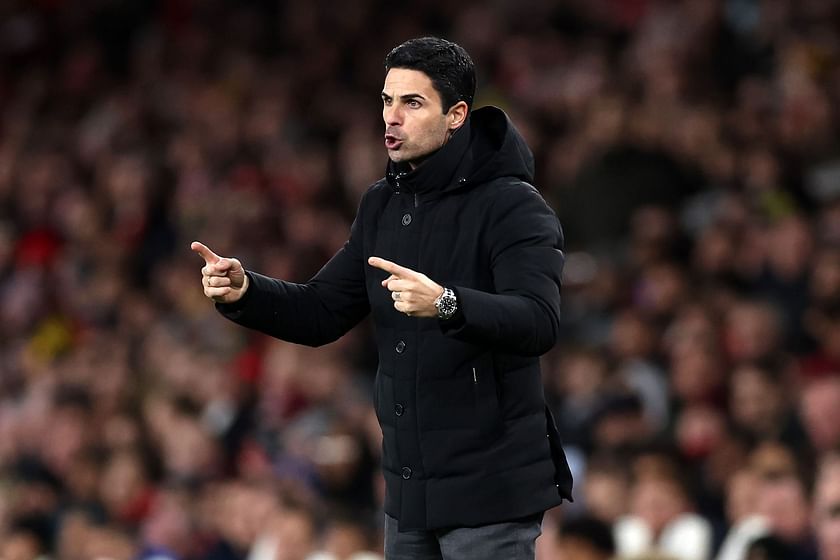 Arsenal are probably going to be just two points clear of Manchester City by the time they start this game. The Gunners need to keep their lead over City intact until the two sides meet next (27 April) or at least until Arsenal play Liverpool (9 April) away from home.
They have to win this game. Fulham have done great but they'll miss Joao Palhinha dearly. Fulham are not playing Arsenal off the pitch in this one. Both teams play expansive football and if the better players rise to the occasion, Arsenal should be able to get the win here.
Prediction: Fulham 0-3 Arsenal
---
Newcastle United vs Wolverhampton Wanderers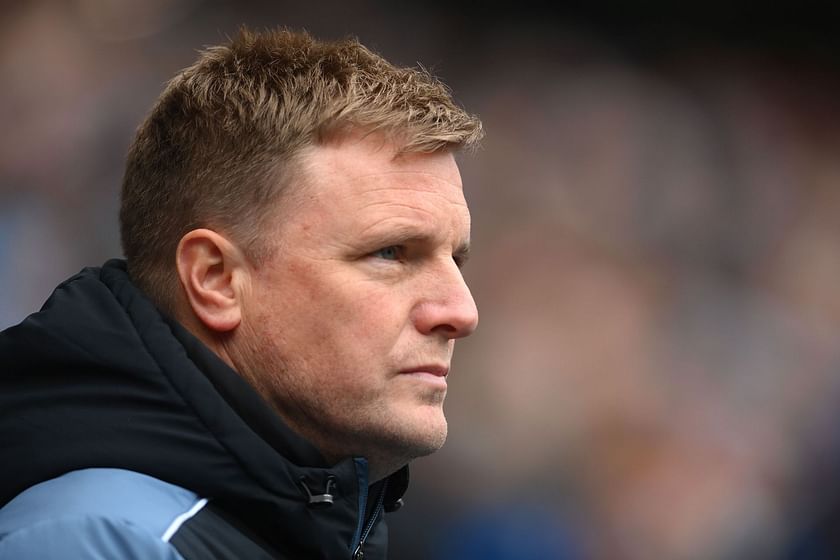 This is a huge game for Newcastle United. They've lost three on the trot and are winless in their last five. Newcastle United are struggling at the moment and are just two points ahead of Fulham and three points ahead of Brighton.
If Brighton, Brentford and Fulham finish over them, all the good work they've done would have gone to waste. It's alright if you keep winning even if you're not scoring too many goals. But if the results aren't going your way and you're not scoring goals, then that becomes a major problem.
They need to win this one. If they win this game, they are back in the top-four race. The problem for Eddie Howe right now is that they just don't have a reliable goalscorer. Callum Wilson has gone off the boil.
Wolves have been difficult to beat under Julen Lopetegui and they no longer get hammered. They've done an unbelievable job in landing Lopetegui. He is a top-tier manager. Wolves are a good team and they shouldn't be where they are in the table.
They have good players and they are a difficult team to beat. It's not going to be an easy game for Newcastle United but I still expect them to get the win here.
Prediction: Newcastle United 1-0 Wolverhampton Wanderers
Paul Merson predicts the result of Man City vs Inter UEFA Champions League final! Click here