Real Madrid captain Sergio Ramos is entering the final six months of his contract. Unless he signs an extension with the Spanish Giants before the expiry of his deal, he will become a free agent at the end of the season. His current contract situation has put Juventus on red alert.
Sergio Ramos has been a key player for Real Madrid since joining the club in 2005 from Sevilla. At Madrid, Ramos has gone on to become one of the best defenders in his generation, and has helped the club win many trophies.
During his time at Real Madrid, Sergio Ramos has won 22 major honors, including five La Liga titles and four UEFA Champions League titles. He has also achieved many personal accolades such as being named to the FIFPro World11 ten times — a record for a defender, and the third-most all-time.
Sergio Ramos has also been elected to the UEFA Team of the Year eight times —also a record for a defender, and third-most all-time. Additionally, he has been named La Liga's Best Defender a record five times, and to the La Liga Team of the Season in 2015–16.
Juventus put on red alert after Sergio Ramos' contract talks with Real Madrid are canceled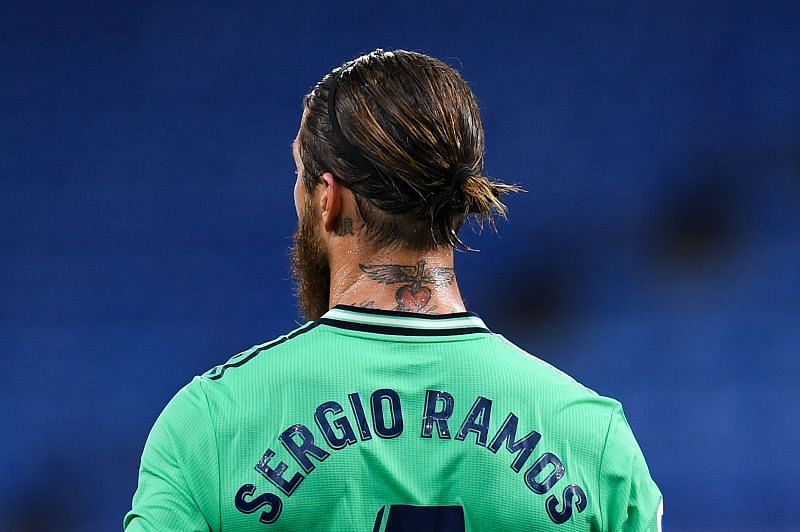 Even at the age of 34, Ramos is still one of the best defenders in Europe, and would be a fine addition to any team. Juventus are hoping to be that team, and are eager to sign him on a free transfer next summer.
The Old Lady are looking to sign a replacement for the ageing Giorgio Chiellini. Juventus are hoping to reunite Sergio Ramos with former Real Madrid teammate Cristiano Ronaldo in Italy.
The Bianconeri's have a reputation for snapping up top free agents every other summer, and Sergio Ramos might be the next. Calciomercato reports that the scheduled meeting for Ramos' contract renewal to be discussed with Real Madrid did not go ahead, which has provided a massive boost to Juventus.
Reports suggest that Ramos is holding out for a two-year contract, whereas Real Madrid are trying to stick to their policy of offering players above the age of 30 a one-year extension only. Real Madrid are, however, desperate to hold onto their star player.
The veteran defender will be missed by the La Liga champions, but could be the catalyst Juventus need to help them win the Champions League.
Paul Merson predicts Man City vs Liverpool and other Premier League GW 29 fixtures! Click here