Excluding Cristiano Ronaldo from the race for the 2023 Ballon d'Or award was the right move, according to former Premier League midfielder Robbie Savage.
Savage insisted that the Portuguese forward simply didn't do enough to be considered among the contenders for football's most prestigious individual award this year.
France Football, the French magazine in charge of the Ballon d'Or award, released the list of 30 nominees contending for the accolade this year on September 7. For the first time since 2003, Cristiano Ronaldo failed to make it to the list, sparking a flurry of reactions among football fans across the globe.
Commenting on the subject, Robbie Savage stated that it was the right decision to omit Cristiano Ronaldo's name from the list. The Welshman explained why the Portuguese icon didn't deserve to be in the race for the Ballon d'Or.
"For the first time in 20 years there's no Cristiano Ronaldo and to be fair, that's probably correct," the former Premier League star told Planet Sport.
"Half the season at Manchester United he didn't perform to what we know Cristiano Ronaldo can do. Then goes to Saudi, scores goals but scoring goals in a Saudi league for half a season doesn't nominate you for the Ballon d'Or. I think it's right that Cristiano Ronaldo was not in it for the first time in 20 years."
Robbie Savage went on to discuss Ronaldo's arch-rival, Lionel Messi's chances of claiming this year's Ballon d'Or. He explained that even though the Argentine wasn't prolific during his time with PSG last season, his incredible exploits at the 2022 FIFA World Cup put him in pole position to scoop the award once again.
"You look at Lionel Messi's form for PSG, it wasn't that great," he said. "But it's a World Cup year and Messi in that World Cup was absolutely superb. Got his hands on that trophy. He's an absolute icon, an idol. This will be Messi's eighth Ballon d'Or."
Highlighting the factors behind Cristiano Ronaldo's 2023 Ballon d'Or snub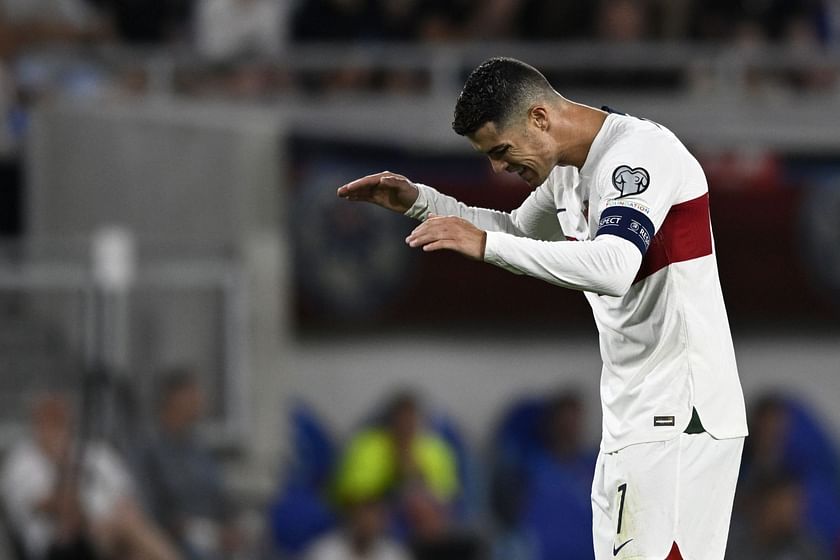 The 2022-23 campaign was one to forget for Ronaldo. The attacker entered the season on a difficult note amid transfer rumors, family concerns, and a clash with Manchester United manager Erik Ten Hag.
Ronaldo couldn't perform well on the pitch, scoring just one goal in half of the Premier League season. He also failed to turn up in the World Cup, with just one strike to his name as Portugal were knocked out of the competition by Morocco in the quarterfinals.
Ronaldo eventually left Manchester United following the termination of his contract by the club and joined Al Nassr in January. Although he bagged 14 goals and two assists for his new side in the Saudi Pro League, it didn't have much bearing on his Ballon d'Or chances.