Paris Saint-Germain (PSG) ace Neymar Jr. hasn't been at his best since the resumption of the season following the 2022 FIFA World Cup break. The Brazilian was in magnificent form before the World Cup break and was perhaps the club's best player.
The no.10, however, has failed to replicate those high standards in the second half of the campaign so far. He was even sent off in the Parisian club's first game back in action against Strasbourg.
Neymar's performance in PSG's latest defeat against Rennes on January 16 came under a lot of criticism. An executive of the club, however, denied claims that the former Barcelona superstar could be dropped from upcoming matches.
Speaking to the French daily L'Equipe, he said (via MARCA):
"We aren't worried, but we have to fix some things collectively."
The no. 10 has scored 15 goals and has provided 13 assists in 23 games this season. His form, combined with Lionel Messi's and Kylian Mbappe's, has helped the Parisians stay at the top of the Ligue 1 table.
They currently have 47 points on the board from 19 games and are leading second-placed Lens by three points.
Christophe Galtier's team have also qualified for the knockout stages of the UEFA Champions League. They will return to action on the European stage on February 14 as the French giants lock horns with Bayern Munich in an enticing Round of 16 Champions League duel.
Neymar's PSG are set to take on Riyadh XI in a friendly next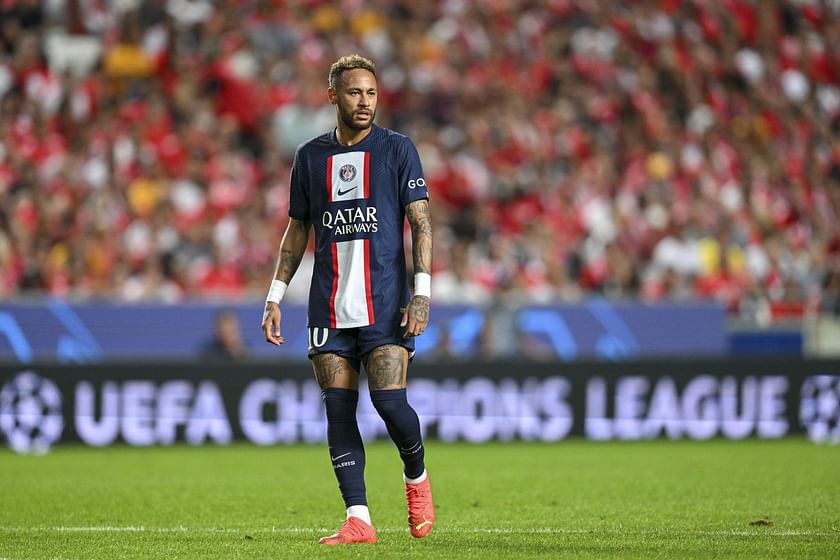 Neymar and PSG are currently in the Middle East as they are set to take on Riyadh XI in an all-star clash on January 19. The match will be played at the King Fahid International Stadium.
The Riyadh XI team will be formed with players from SPL sides Al-Nassr and Al-Hilal. Cristiano Ronaldo, currently of al-Nassr, will lead the team.
Whether Neymar will play a part during the match remains to be seen. The game could also see Lionel Messi and Ronaldo share a football pitch again.
The Parisians, meanwhile, will return to competitive action on January 23 as they take on Pays de Cassel in the French Cup. Galtier's team's next Ligue 1 clash will take place on January 30 against Reims.
Reims, coached by 30-year-old Will Still, held the defending champions to a goalless draw when the two teams locked horns earlier in the season on 9 October.
Edited by Akshay Saraswat