The FA Cup clash between Wrexham and Sheffield United was an action-packed affair. The fourth round game between the two sides ended 3-3., with John Egan scoring the final goal of the game in the fifth minute of injury time.
However, the main talking point of the contest came in the 71st minute, when Daniel Jebbison was sent off. Jebbison, instead of being shown a regular rectangular shape card, was shown a circular-shaped one.
The incident left fans wondering why the referee brought out the circular-shaped card. They expressed confusion on social media. Here are some of the best reactions from fans:
While some were left confused, others pointed out that the circular red card has been in use for a while. In fact, as many pointed out, it's an old trick to help colour-blind players differentiate between the two cards. The different shapes also help referees understand which color card he's pulling out from his pocket.
Ref Chat Forum explained the distinct shape of the card in detail (via Sport BIBLE):
"The circular and oval cards were originally introduced to "assist" players who couldn't differentiate between the colours. It was also to help the referee who wanted to pull out the quick card, the shape telling him which card he was pulling out."
The circular red card is an old trick that has existed in the game for a while now. While it was used more often in the 90s, the card has been brought out in the FA Cup in recent times, most recently in 2021.
---
Arsenal and Liverpool among big names to be eliminated from FA Cup this season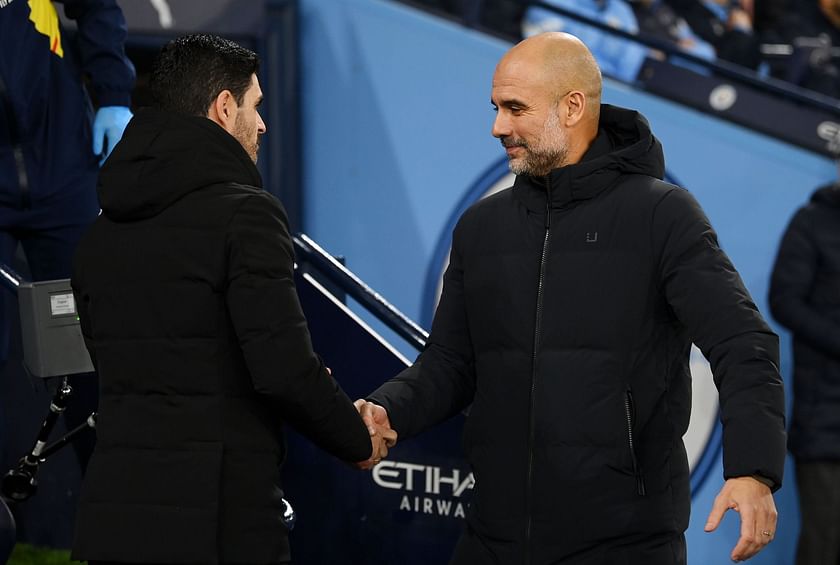 Premier League giants Arsenal and Liverpool have both been eliminated from the FA Cup this season. Both teams exited the tournament in the fourth round.
An away loss to Manchester City ended Arsenal's run in the tournament, with Nathan Ake scoring the only goal of the game at the Etihad. Liverpool, meanwhile, were surprisingly beaten by Brighton & Hove Albion at the Amex. While the Reds drew first blood through Harvey Elliott, Lewis Dunk brought Roberto De Zerbi's team on level terms.
Kaoru Mitoma then scored a sensational last-ditch goal to secure a win for the Seagulls, ending the holders' run in the competition.
Paul Merson predicts Man City vs Liverpool and other Premier League GW 29 fixtures! Click here