Olivier Giroud - The new van Persie?
1.10K //
16 Nov 2012, 17:22 IST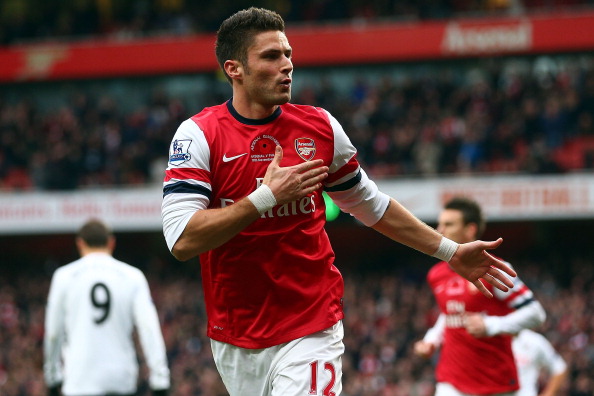 It was the summer transfer period and as every football club manager, Arsene Wenger was busy signing players. Arsenal lost midfield magician Alex Song and key striker Robin Van Persie to Barcelona and Manchester United respectively. Arsenal signed German winger Podolski, Spanish midfielder Santi Cazorla and French centre forward Olivier Giroud. Giroud was bought to replace the club's in-form striker Robin Van Persie. Olivier Giroud has netted 3 times in Premier League, 2 times in Capital One Cup and a single time in UEFA Champions League.  After Giroud's not so up-to-the-mark performance in Arsenal, he was termed a "flop". Every one thought Persie's replacement would be a hot shot goal scorer like him. But since he failed to live up to their expectations, he was called as a "12 million – waste of money".
Is he really a waste of money? Well I don't think so. First of all, he was bought from a French League team. More precisely, Ligue 1 winners  Montpelier F.C. French league has no comparison with English league in the matter of physicality, strength in depth teams, solid defenders etc. But Arsene Wenger's policy from the start of his managing career of Arsenal has been to buy players from the French league.
The first time I saw Giroud playing  for Arsenal, I noticed his playing style was not much different than Maroaune Chamakh's. The physical ability he possessed in the game, he was more relying on headers unlike Van Persie who has scored most of his Arsenal goals volleyed in the net with his left foot. Giroud netted his first Arsenal goal against Coventry. He missed a chance to double his tally as he missed a penalty. His first Premier League goal came in Arsenal's 3-1 win over West Ham. Assisted by Lukas Podolski, Giroud netted the ball with his left foot. Giroud's 4th goal in Arsenal colours came in the club's remarkable 5-7 comeback match against Reading. It was a header through a corner kick. Giroud scored his 5th and 6th goal for Arsenal in the club's 3-3 dramatic draw against Fulham. He opened the scoring through a header and then helped Arsenal equalize the scores at 3-3. His second goal came in a dramatic fashion. Initially Giroud missed a chance when he was in a 1-on-1 with the keeper, the ball bounced off the post  but then just seconds after that Walcott collected the ball and crossed it to Giroud, who perfectly headed it to make it 3-3.
So far you cannot say that Giroud has played upto the mark for Arsenal. He needs to adapt Arsenal's gameplay which is far more better and different than his previous club. The big question on everyone's  mind is "can he replace Robin at Arsenal or does Arsene need to buy another striker to replace Persie?". For me, yes he can. He has taken less time than expected to adapt to our playing way. Whenever I see him playing for Arsenal  he is 100 % committed in the field. Yes he is a new signing, but he gives his very best every time for Arsenal. Only time will tell can he fit in to Persie's shoes .
He is one of the most under-rated players in Barclays Premier League currently. Top scorer of his previous side Montpelier but struggled to score for Arsenal. But EPL is much tougher than the French League. Any player coming from a weaker league will take time to adjust in a bigger, better league. Giroud  struggled to score for Arsenal but the hard work always pays off.  He has got the potential to be one of the best centre forwards in Premier league. We have seen footballers becoming "legends" in Arsenal earlier. Henry, Bergkamp, Wright etc. Even Giroud can be one of them. He can replace Persie if he tries his best in every match. Most of his goals are through headers which clearly means he has a good physical aspect. The much needed boost for Giroud would be good crosses and long balls coming in the penalty area.