What does it take to score a hat-trick in a highly competitive league like the Premier League? Speed? Strength? Clinical finishing or just pure luck?
To score a hat-trick in Premier League, that too against Manchester United, any player is going to need a combination of them all.
When a player scores a hat-trick against the Red Devils, he not only wins the match-ball but earns himself a place in the history books.
In the Premier League era, Manchester United goalkeepers have only been beaten in the same match by the same player on 4 occasions. With the first hat-trick coming in 2006 and the last one being scored in the 2014-15 season.
Let us see how the 4 players have fared since their famous hat-trick against the 13-time Premier League champions:
---
#1 David Bentley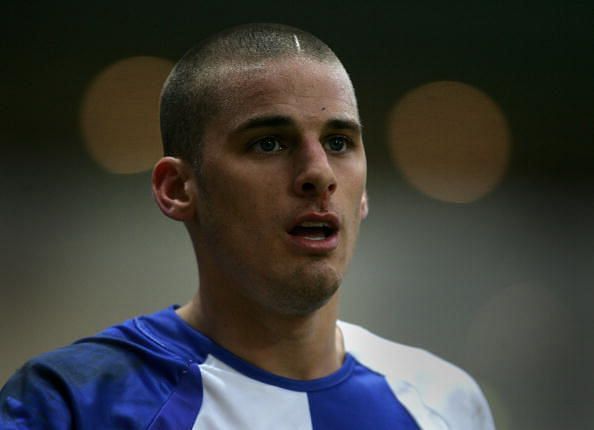 David Bentley created history on 1 February 2006, when he scored the first ever hat-trick against Manchester United in Blackburn Rovers' 4-3 win over the Red Devils.
He was just 22 years old when he humbled the legendary Edwin van der Sar at Ewood Park. The Arsenal youth academy product was beginning to flourish under Mark Hughes at Ewood Park and with this performance, he announced himself onto the big stage.
He was compared to players like Bergkamp and was even claimed to be David Beckham's natural heir back in 2007.
After series of good performances as a Blackburn midfielder, he was signed by Tottenham Hotspurs in 2008. And this is where it all went wrong for the Englishman.
Bentley never replicated his form at the White Hart Lane and was shipped out on loan to various Premier League clubs. He also became the only British player to play in the Russian Premier League when he was loaned to FC Rostov in 2012.
He would go on to announce his retirement from professional football at the age of just 29 in 2014. And according to the Mirror, he's currently invested his money in a variety of businesses and runs a restaurant called La Sala in Chigwell, Essex.
And, more recently, he has ­invested in a commercial ­cleaning company and in a ­accounting firm too.
#2 Dirk Kuyt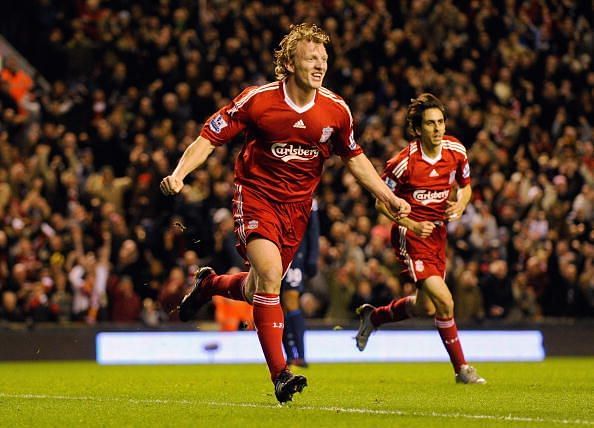 2010 World Cup finalist Dirk Kuyt became only the second player ever to score a hat-trick against Manchester United, when his individual brilliance helped Liverpool beat their arch-rivals 3-1 on 6 March 2011.
With this memorable hat-trick, he confirmed his status as an Anfield legend.
After his spell with the Reds, the Dutch forward headed to Turkey with Fenerbahce in 2012, spent three seasons with the club before returning to his homeland to play for Feyenoord.
He helped his former club to their first league title after 1999 and then announced retirement from professional football in 2017.
He came back from retirement briefly In April 2018 to play for his boyhood club Quick Boys for the remainder of the season.
His official testimonial was played this summer and the entire earnings from the match were donated to the Dirk Kuyt foundation, which he runs with his wife.
Right now he is the coach of the Feyenoord U-19 team.
#3 Samuel Eto'o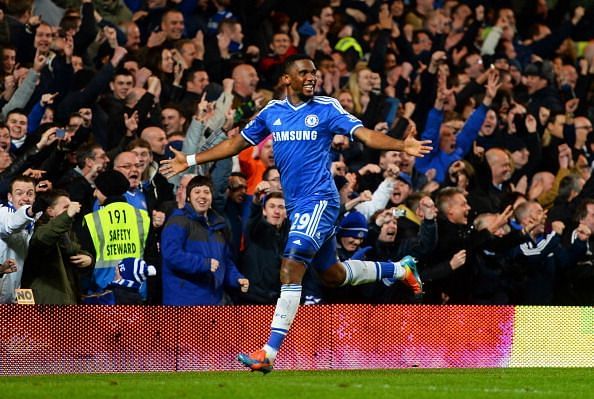 The most decorated African player of all time, Samuel Eto'o only spent one season with Chelsea in the Premier League. But he will be remembered by the fans because of his stunning 49-minute hat-trick against reigning champions Manchester United on 19 January 2014.
Even after a decent performance up front his Stamford Bridge stay was not extended beyond one year. Thus, he signed up for Everton for the 2014-15 season.
After a brief spell with the Toffees, he moved on to Italy with Sampdoria and after spending 6 months there decided to head out to Turkey in 2015.
He spent the last three seasons playing in Turkey for clubs Antalyaspor and Konyaspor.
You would be shocked to know that the 37-year-old Cameroonian is still playing professional football and signed up with Qatar Sports Club this August.
#4 Romelu Lukaku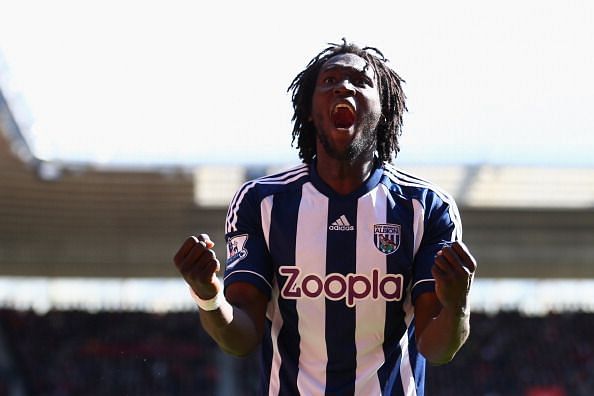 Well, the question 'where is the young player who scored a hat-trick as a substitute against Manchester United?' becomes redundant in this case. Because it is known to all that Romelu Lukaku is now an Old Trafford fan favourite.
The big Belgian scored a hat-trick against the Red Devils as a 20-year-old in a 10-goal-thriller that ended as a 5-5 draw at the Hawthorns on 19 May 2013.
Old Trafford faithful will remember this match for years to come, because it was the final and 1,500th game in charge of Sir Alex Ferguson, in which the then Chelsea loanee denied the Scot a winning end to his splendid career.
But for Chelsea, the three goals scored by Lukaku, that too as a substitute against Manchester United wasn't enough and he was loaned out to Everton in 2013-14, where he was signed permanently in the next season.
After spending three seasons at the Goodison Park, he established himself as one of the best strikers of the league and was signed by his former coach Jose Mourinho.
Since his hat-trick, he has become the top-scorer for the Belgium National team and helped them secure a third-place finish at the recent World Cup.
Edited by Debjyoti Samanta