Oscar: One of the positives from our season!
754 //
07 Mar 2013, 22:20 IST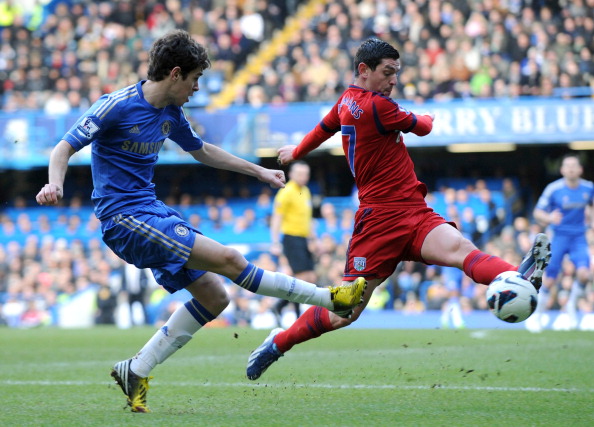 When our season is finished and we sit back and take stock of our season, there ARE some positives that are important to remember. David Luiz moving into the middle of midfield is one, Eden Hazard got through his first season and will improve next season, Cesar Azpilicueta's impact on the first team and most importantly of all Oscar!
David Luiz has spoken of his Brazilian compatriot and nothing but good things to say about him.
He said:
I tell him he's an amazing player with the talent to make the difference and change every game. I tell him to be happy and trust in his football. Some players need this. My job is to give confidence to the guys like Oscar.
He is so shy but I say, "Come on, you have the quality to be in a side with the best players in the world and you have the opportunity to show that".
Some guys in Brazil don't, they have the quality but they don't have the opportunity to come to Europe and show the world what an amazing player they are. So, I say, "Come on, don't be shy, show your quality".
He is a young guy who wants to learn every day. Every game now he is more intelligent. He can grab the game and he's waiting for the moment to decide the games.
When he first came he was so excited and wanted to do everything. With the first ball, he wanted to shoot. But now he's more mature. We need this guy for a long time at Chelsea.
For me Oscar has been a revelation. For someone so slight in appearance there is always a concern that they will find the pace and physicality of the Premier League difficult, in response he has more than held his own and it's a credit to him.
After a good start playing every week under Roberto Di Matteo to being in and out of the starting eleven (like most people) under Rafa Benitez, Oscar when given the chance is keen to grab it and has made a telling contribution most games. Last weekend he could have scored four or five!
One thing is for sure, with people like Luiz and Ramires helping him settle down and play alongside Juan Mata and Eden Hazard, next season we could see Oscar perform even better and as Luiz says, he has already shown more than enough this season to be an important player for Chelsea in seasons to come!