Paul Scholes: "Signing Paul Pogba back would be wrong for Manchester United"
5.13K //
01 May 2015, 19:40 IST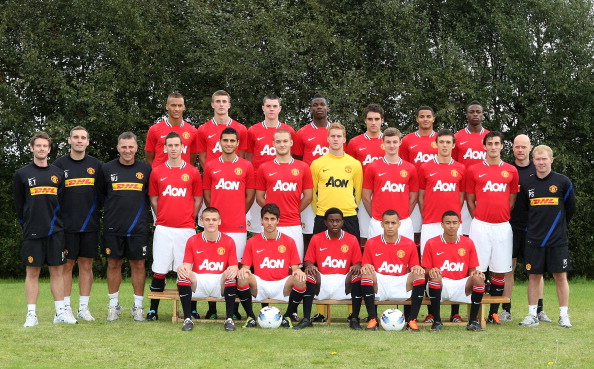 Former Manchester United midfielder Paul Scholes believes that his return to the team back in 2012 could have made Paul Pogba's situation at the club difficult, eventually leading to the player's departure to Juventus while adding that bringing him back to Old Trafford would not be right.
Pogba, who is currently the hottest prospect in the transfer market, left the Red Devils in the summer of 2012 after a falling out with then manager Sir Alex Ferguson.
But writing in his column for The Independent, Scholes said, When I look back on my return from retirement for Manchester United in the spring of 2012, I sometimes wonder whether coming back into the team contributed to blocking the development of young players who were hoping to break through, and one in particular."
"Would it have been any different if I had not come back for that last 18 months? I think my return to the team, and the game time Paul got, was a small part of it."
"He was a very good footballer: technically excellent, and he knew how to strike a ball. He spoke to me about improving his range of passing. So, after training we would spend time pinging the ball to each other from 50 yards' distance. He had stronger suits to his game than his long passing – his power, his technique at close quarters, his athleticism – but he was determined to get better at what he thought was the weaker part of his game," added Scholes.
Signing Pogba back would feel wrong
Both Paris Saint-Germain and Real Madrid have been strongly linked with Pogba over the past few months and are the favourites to sign the midfield dynamo in the summer transfer window.
"Although I never spoke to Sir Alex about the details, the understanding in the dressing room was that Paul's advisers just asked for too much money for his next professional deal. They wanted first-team money for a player who was not in the first team at that stage. United felt that was not right and stuck to their principles. He left that summer and very quickly established himself at Juventus, which can happen. You have to give Juventus credit for giving him the opportunity," he said.
"I don't feel they should go back to sign Pogba for the sums being talked about having lost him for the compensation payment. I understand that Chelsea did the same when they bought back Nemanja Matic from Benfica, but his fee was nothing like the numbers quoted for Pogba. It would feel wrong to me," he added.
The Juventus midfielder will be missing out Juventus' Champions League semi-final tie against Real Madrid with an injury, and his absence in the team could prove costly for the Italian champions.