Pep Guardiola tells Borussia Dortmund to keep quiet while trailing by 35 points
2.49K //
02 May 2015, 19:16 IST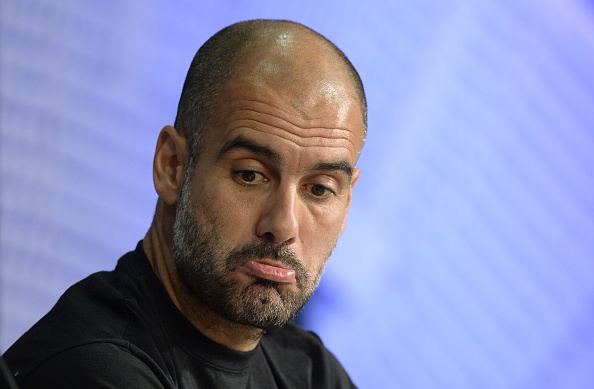 Pep Guardiola has hit back at Borussia Dortmund's Sebastian Kehl after the player mocked the Bundesliga champions for missing their penalties in the DFB-Pokal semi-finals. Kehl's comment came after they defeated Bayern Munich in the penalties where they missed all four.
Kehl had the following to say: "If Bayern can't take penalties, they have to practice them. I think that it's crazy Bayern now try to put the blame on the referee. They've done it quite often when getting defeated by us."
His comment came after Karl-Heinz Rummenigge, the CEO of Bayern Munich complained over the refereeing in the match, saying: "we played against 12 men today".
Guardiola who is generally calm and composed, responded in an angry manner saying: "when you're trailing by more than 35 points [in the Bundesliga], you should …". At which point he pressed his finger on his lips suggesting that Dortmund kept quiet.
He finished of saying: "Now we have time to practice since we're already champions."
Bayern Munich have won their third Bundesliga title in a row after Wolfsburg lost to Borussia Mönchengladbach on Sunday.