Pep Guardiola tinkers with Franck Ribery's role
2.55K //
07 Jul 2013, 14:23 IST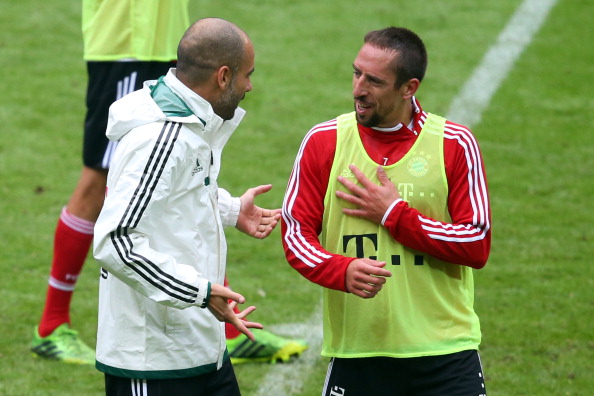 French international Franck Ribery has traditionally played as a winger for both Bayern Munich and France. But don't be surprised if for once he plays in a different position next season. In a report on Bayern Munich's official website, Ribery has already taken up the role of playmaker in a pre-season friendly against Weiden. If one goes by what Guardiola said then we might see Ribery slotted to the no. 10 role in the long run.
Guardiola said to Bayern's website on Thursday:  "I know what Franck's best position is, he has almost always played as a winger, but sometimes for the French national side he's also slotted in behind the striker."
This step is seen by many as Pep stamping his authority on the squad he inherited from Jupp Heynckes and wants to mould it to his own liking. However, whether he succeeds or not remains to be seen.
"It's important for me to see whether the players can function in other positions," Guardiola added. "I know where [they] can play, but I need more information. That's why I'll be trying things out in the friendlies."
As if one incarnation of the record Bundesliga champions was not enough.