Pep Guardiola to end his coaching break next summer?
1.35K //
05 Nov 2012, 10:05 IST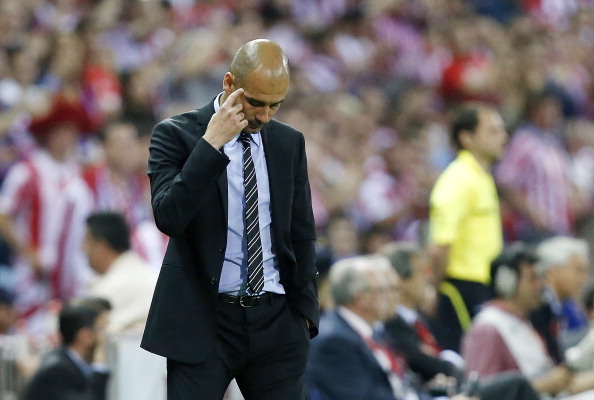 Pep Guardiola could be ending his sabbatical next summer, after a year long break from football coaching, after he built one of the best teams in the history of club football during his tenure as manager of FC Barcelona. Players like Lionel Messi, Andres Iniesta, Xavi Hernandez, Sergio Busquets and Pedro Rodriguez, to name a few, have developed greatly under the coach.
41-year-old Josep "Pep" Guardiola i Sala had an incredible four seasons at FC Barcelona, in which he won two UEFA Champions Leagues, three Spanish La Liga titles, two Spanish Cups, two FIFA Club World Cups, two UEFA Super Cups and three Spanish Super Cups.
Guardiola, after leaving Barca last summer, has been approached by a number of clubs, especially by Chelsea, who had tried to lure him to London. But with Guardiola wanting to take a year off to recharge batteries, and also look for the right option to coach another club, he decided not to take up the offer from Chelsea owner Roman Abramovich.
Now reports coming out of Spain say that Guardiola has decided to return to club football next season, with either the English Premier League or the German Bundesliga his destination with likely three to four clubs in the running to sign him. Amongst the candidates are Manchester United, Manchester City, FC Chelsea and FC Bayern Munich.
There are insiders of the game who say that Guardiola has asked his management to initiate talks with interested clubs early next year about returning to manage a club in the summer of 2013. His three favoured clubs are said to be Manchester City, FC Chelsea and FC Bayern Munich, with Manchester United only possible if Sir Alex Ferguson retires from active football management.
Manchester City manager Roberto Mancini will be a worried man. Although he won the English Premier League title last season, the club has brought in former FC Barcelona executive Ferran Soriano and manager Txiki ­Begiristan to the Etihad Stadium in the last few months, which might tilt matters in their favor. While Chelsea owner Roman Abramovich would surely be ready to replace Roberto di Matteo in London, Bayern Munich are also looking for a long-term replacement for seasoned Jupp Heynckes.
It will be interesting to follow what happens next and were Guardiola signs, if he signs somewhere anytime soon.
Vote for the 2 clubs you think Guardiola will most likely join in the Poll: