Personal Memory Bank – Arsenal 2-0 Newcastle, 14th August 2005
783 //
28 Dec 2012, 21:50 IST
Newcastle are puzzling. They have a fantastic support, yet their team lets them down far often than not. They have had some great players in the past, but collectively failed to won zilch. Ahead of Newcastle's visit to the Emirates, here is my favorite memory of an Arsenal-Newcastle clash!
Arsenal 2 (Henry (pen) 81, van Persie 87)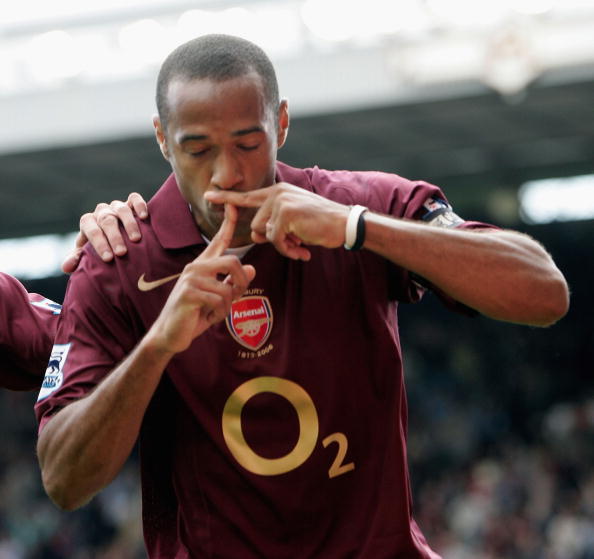 This match is special to all Arsenal fans in some way or the other. It was the last time the Gunners stepped on to the pitch to kickoff a season at Highbury. It was the introduction of those beautiful red currant kits for the final season at the stadium.
It was also the first real season, where I watched almost all the games, having missed out on quite a few during the 2004/2005 campaign. Patrick Vieira had just departed to join Juventus over the summer, and the captain's armband was handed to Thierry Henry. Quite a no-brainer that!
Arsenal had been looking for Vieira's replacement during the summer, and talks with Newcastle's Jermaine Jenas had supposedly broken down. But the answer, lay within, as Cesc Fabregas shone in midfield.
Jenas would be the culprit in the eyes of Newcastle fans, as he was sent off for a rash challenge on Gilberto Silva, in the 32nd minute. He would leave the club just days later, to join Spurs.
Shay Given was singlehandedly keeping Arsenal out, as 10-men Newcastle failed to hold on to the terrific pace the Arsenal side possessed. Having saved a Bergkamp shot early on, he saved an effort from Kolo Toure, from just yards out.
Henry, Ljungberg all tried, but in vain, as Given made save after save. Ljungberg was set free by Henry on one occasion, but Given was alert, and he collected the ball with Ljungberg in full pelt.
However, 9 minutes from time, Charles N'Zogbia bought down Ljungberg in the area. Again, Given saved the penalty, but the shot had enough in it to scramble into the back of the net. Henry celebrated making a 'T', with his index fingers, in indication of his newly born daughter, named Tea.
Arsenal sealed the points in the 87th minute, when Robin van Persie finished from close range.
The Gunners endured a frustrating season, to eventually finish 4th, pipping Spurs to 4th spot, and heartbreakingly losing to Barcelona in the Champion's League final.