Andrea Pirlo picks his Champions League dream team with Messi and Inzaghi up front
10.68K //
21 Jan 2015, 11:02 IST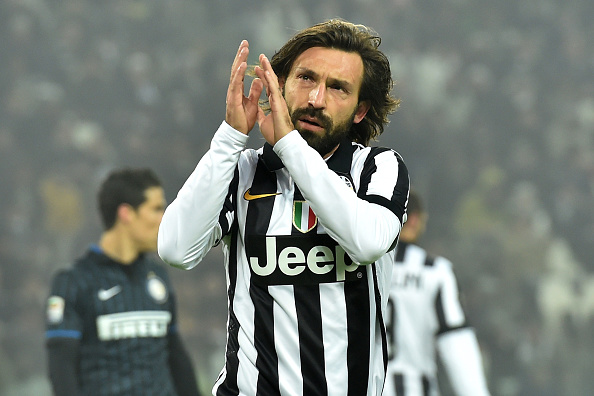 Italian legend Andrea Pirlo is no alien to the Champions League, having won the prestigious trophy on two occasions with his former club, AC Milan. The Juventus talisman was recently asked by the Daily Mail to name his Champions League dream team, and so did he.
It was his Juventus and Itay teammate Gianluigi Buffon who the 35-year-old midfielder had picked, and this isn't very surprising given Buffon's impeccable quality while guarding the net for more than a decade now.
For the defensive lineup, Pirlo chose Brazilian legend Cafu, former World Player of the Year and his former Milan teammate Fabio Cannavaro, Italian legend and Milan teammate Paolo Maldini and Germany skipper Philipp Lahm.
Barcelona's Xavi, his former teammate from Italy and Milan Gennaro Gattuso, former England international and Manchester United legend Paul Scholes and Ricardo Kaka formed the midfield line in Pirlo's XI. The inclusion of Scholes over both Steven Gerrard and Frank Lampard have definitely raised a few eyebrows, but to say that Scholes wasn't a very good choice would be outrageous given the influence he had on every side he had played with.
Pirlo picked his former teammate and current AC Milan manager Filippo Inzaghi and Barcelona superstar Lionel Messi for his front line. Real Madrid's Cristiano Ronaldo was a surprise exclusion from his team, despite having led two different clubs to three different Champions League victories.
---
Pirlo's thoughts on the 11 players he has picked

Buffon: He has been at the top for so long. He makes saves that no other goalkeeper in the world can make. He knows how to command the defence and give confidence to them.
Cafu: Trend-setting in being one of the first truly great attacking full backs. Excellent at getting forward, but very strong defensively as well.
Cannavaro: A true leader that didn't need to ask for respect, but naturally got it. Without doubt one of the best central defenders to have ever played.
Maldini: A defender who could read the game like nobody else, so intelligent and always so calm on the ball. One of the true greats, for both Italy and Milan.
Lahm: One of those players who never makes mistakes, always so reliable for Germany and Bayern. Probably doesn't always get the credit, because it's just so normal for him to be playing at such a high level now.
---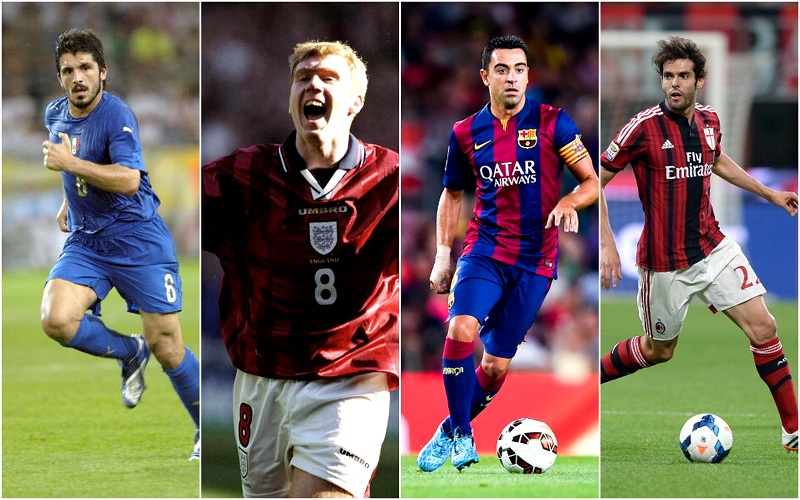 Xavi: Another intelligent midfield player. Didn't need to spend the whole time running but would control so many games for Barcelona and Spain with his intelligence and range of passing.
Gattuso: Rino is the opposition's nightmare. Even in a training game, he plays like it is the World Cup final. The style of his game allows his team-mates time on the ball. Every team needs a Gattuso.
Scholes: The truly great English midfield player of the generation. Didn't just play the game, he thought about the game. You could see every pass, every decision, was based on his intelligence and understanding.
Kaká: I remember how badly we took it as a team when Kaka left Milan. For two or three years he was the best player in the world. There was a point when teams just had no idea how to stop him.
---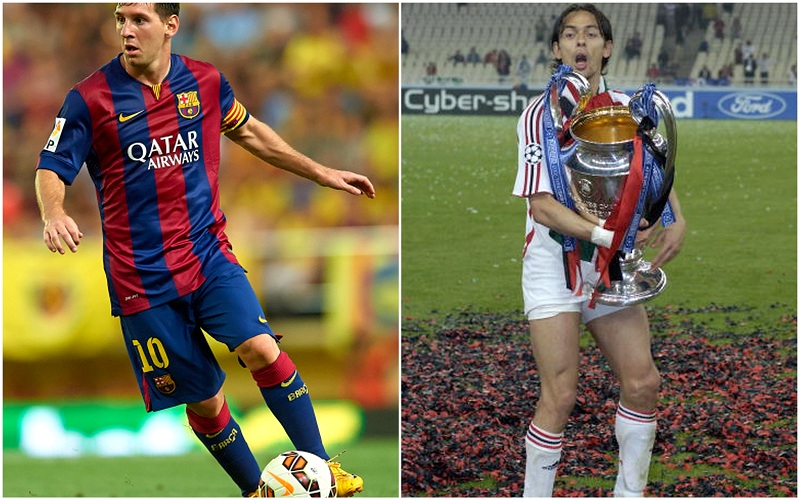 Inzaghi: Just the perfect goal scorer. We had this most incredible understanding. We did not even have to look for each other. He knew what pass I would make and I knew where he would be. You gave him a chance and he would take it.
Messi: Has achieved so much, but still I am sure will achieve so much more. I don't need to talk in detail about what he is capable of. Everybody knows he is one of the greatest ever already.