POLL: Is being knocked out of the Champions League a blessing?
826 //
06 Dec 2012, 11:16 IST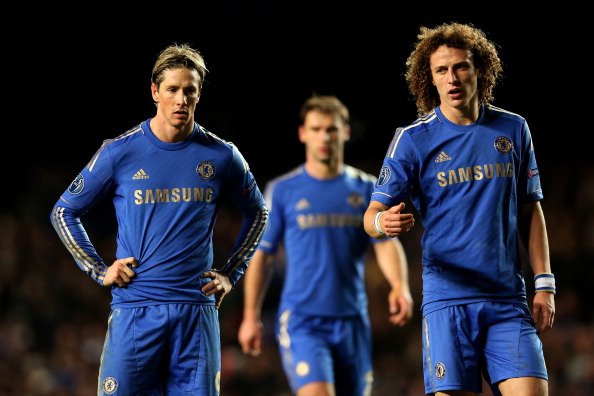 I know it sounds weird as we never want to face failure in anything we do in life, which also includes Chelsea. Tonight this is something we have to do and it's tough to deal with, especially when we won the competition only six months ago.
However, as always, trying to move on and look forward, I am wondering if this season it's actually a blessing in disguise that we have been knocked out?
Hear me out here! I wanted us to breeze through the group stage as much as anyone and defend our crown as much as we possibly could. But in saying that, we all saw the toll winning the Champions League last season took on our assault on the Premier League.
We finished in our lowest position in the league since Roman took over. We were nowhere near putting up a real challenge because all our eggs went into one basket.
For now, I am looking at two positives from here on in this season.
Firstly, it will give everyone at the club a HUGE kick up the backside as the shock of being knocked out so soon will reverberate around the offices at Stamford Bridge, the training ground at Cobham and the home of a certain Russian billionaire who has had everything more or less his own way ever since he took over.
Although we are Champions of Europe for now, we are no longer in the competition. The financial aspect is massive and will be felt around the club especially with financial fair play coming into effect soon also.
It should refocus the club as a whole on getting back into the competition next season. The owner, the board, the staff, the manager and the players. That's the biggest thing about all this.
Secondly, it should see Chelsea now refocus their efforts on the Premier League after the Club World Cup this month. Chelsea can now afford to rest players, keep people fresh and make sure that from now until the end of the season, we take every single Premier League game seriously.
Chelsea can ill afford to finish outside the top four this season. If anything, it could now signal another spending spree in January to strengthen the areas we are lacking to make a real push for at least top four and above.
I know it's a disappointing situation with what's happened this season in the Champions League but once the dust has settled, do you think this could be a blessing in disguise for the club after all?
Carefree &  KTBFFH!