POLL: Why was Roberto Di Matteo sacked?
1.31K //
22 Nov 2012, 09:06 IST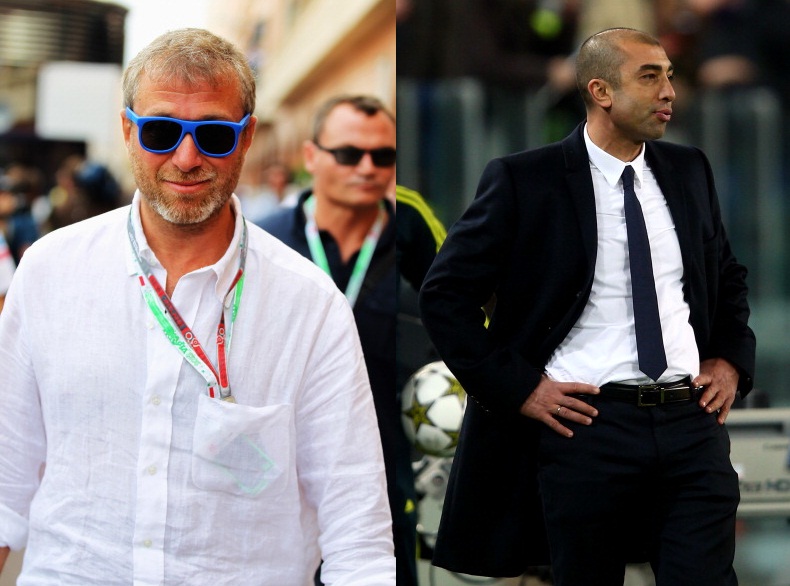 After logging on to Facebook, the first post I read was on a Manchester United Fan Page, which read, "Roberto Di Matteo Sacked".
Initially, I thought it's a fake post just to garner some attention. But the very next post was from one of my Chelsea-loving friends, which said, "Bye Bye Di Matteo".
I started recalling Chelsea's last few matches' full-time scores. 2-3 vs Man Utd, 1-1 vs Swansea, 1-1 vs Liverpool, 2-1 vs West Brom and the latest, 3-0 against Juventus. Things like this, a string of draws and losses, happen to every club, but wait, this club is owned by Roman Abramovich who is known for firing managers.
Being a Man United Fan, I should have laughed at Chelsea's plight but whenever I read about their managers' sacking saga, a sense of sympathy streams inside me. I feel really bad for the person, be it Andre Villas-Boas or the 6 others who have been sacked under Abramovich. But truly, was the Russian business tycoon right this time? Let's have a look.
Abramovich's Plight
Last season, Chelsea, under new manager Andre Villas-Boas, were doing pretty okay as they were able to go ahead in the Champions League and FA Cup. Aiming for Premier League title wasn't an option, as the Manchester clubs were fighting hard for it. AVB was sacked and Abramovich wanted Rafa Benitez to take up the job, who is a proper disciplinarian in his eyes.
But instead, the decision went in favour of getting a caretaker manager and starting a new season under a new manager. Then came some great heroics by Roberto Di Matteo, who led the club to their first Champions League trophy and an FA Cup title. With this triumph, which many called it lucky as Petr Cech and Didier Drogba played a major part in getting those trophies into Chelsea's cabinet, Abramovich was left in a dilemma.
He had two options in front of him, either to pump in new life at Stamford Bridge with a fresh face, hence snub the Champions League success of Di Matteo, or to continue with their man's Midas touch. Chelsea fans and supporters must have had a special place for RDM. After all, he put their team in the right direction, also he's a former Chelsea player was who included in their team's Greatest Playing XI ever.
Such things rub off on the supporters very well as they develop a sense of belonging towards their former player. Hence Di Matteo continued, much against the will of Abramovich, as it now seems.
But can a team's failure be undone with a change of manager? Maybe Abramovich thinks so. With 8 different managers in 9 seasons, this theory seems to be his approach. Looking at his actions from a different angle, fans might accept his decisions happily.
He had invested big bucks in this club, where every season a new team is trying to be developed. This season, there was addition of some new players like Eden Hazard, Oscar and Victor Moses, which made Chelsea one of the highest spenders in the transfer market.
The owner wants nothing less than best for his club, and is ready to take any measure to make his dreams come true. He not only just want to win trophies but to do it with such elegance that makes his rivals gasping for breath. With such things in mind, it looks that the Russian's action is completely appropriate.
Lack of Patience
On the other hand, not giving time to the manager to prove his worth is one complaint many have against Abramovich. Both AVB and Di Matteo were shown the door quite early, just like a sputtering bulb crushed too easily.
Maybe RDM's tactics weren't mounting pressure on the opposition or there must have been some misfiring players, but he should have been given a little more time, as who knew, he, along with some luck by his side, could have blustered Chelsea into the Sweet 16 of the Champions League, thus scripting another fairy-tale of success.
As of now, the Chelsea manager will always be wearing a crown of thorns.