You're Manchester United and you'll do what you're told
694 //
07 Mar 2011, 12:24 IST
Chasing a record breaking 19th title, The Red Devils were the helpless, hapless, unhappy guests at King Kenny's belated birthday bash.
"I don't know how long this birthday's going to last," Dalglish commented in his post match interview. "I'll be 70 by the time it finishes." The chant of "Happy birthday" echoed by the KOP with the team leading 3-0 is one the best feeling you can get if you are a Reds supporter.
"We're Man United and we'll do what we want" has been the chant of the season so far only to be replaced yesterday night with "You're Man United and you'll do what you're told".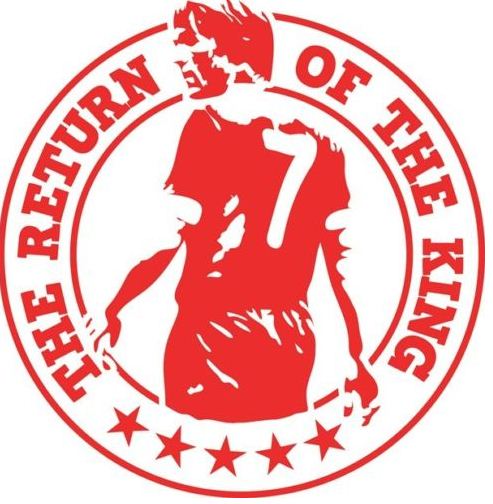 Return of the King
How often does one see someone score a hat trick and still not get the man of the match award? That is how well Luis Suarez played and took the assist for two of the goals, the first of which was a brilliant one man show of skill. He was a big contributor to the third goal too but we will have to give the assist to Nani, who headed Suarez's cross perfectly across the goal to Kuyt. There is a difference between a deep squad and big squad and you could see that with Man United. With absence of Nemanja Vidic and Rio Ferdinand (former suspended and later sidelined with calf injury), there was no one to take command and organise the defence. Liverpool, on the other hand who generally start slowly, were right on the money from the word go. Berbatov did give Reina a scare when his genius of a first touch and then superb volley grazed the outside of the left post. But the chances were far and few and Liverpool strangled the mid field with an aging Scholes and weak Carrick doing very little to stop them. They were overpowered, overrun as well as overcome by a Liverpool side with more dynamism.
Dirk Kuyt's position in the team had appeared endangered when Liverpool spent £58 million on strikers in a surreal transfer deadline day. Andy Carroll debuted in a cameo, Suarez enchanted with his skills but Kuyt applied the finishing touches. Brilliance and buffoonery brought two goals in five minutes, the first originating from a remarkable display of trickery at close quarters from Suarez,who slalomed through the United defence before Kuyt touched the Uruguayan's effort over the line.
Steven Gerrard played a reserved role in the central midfield zone, just ahead of Lucas, but the four players ahead of those two had the license to move around the pitch, rotating positions and constantly catching United's defence out. Kuyt was the man who instigated many of these good moves with his movement to the flanks. His discipline and ability to 'play a position well' have been very good. Smalling and Brown were too keen to track Kuyt into deep positions, which opened up space at the heart of the defence.
This space was exploited by plenty of runners most notably Suarez, who played in the hole and ran directly towards goal, but also Raul Meireles from the right, who cut in and found himself in centre-forward positions.
United had much less movement from their forward four. Nani and Ryan Giggs often stayed wide and didn't combine with the front two, though when they came inside, they were dealt with by Gerrard and Lucas. That opened up space for Carrick and Scholes but their natural inclination is to hit balls to the flanks, which were now deserted.
Rumours suggest Man united are planning to invest 100M (mostly from Ronaldo's transfer) to be invested this summer and based on their performances today, that is a necessity rather than an option. January's investment of Liverpool seems to be paying back where they are still pushing for the final Champions league position. Won't it be a beautiful irony if Liverpool can knock Chelsea out of the CL's spot and leave Fernando "Judas" Torres wondering if he made the right decision.
One another thing I couldn't understand what was the arm band on Patrice Evra. Patrice Evra, really?
He is as much captaincy material as Nigel De Jong. A cursory glance back at the last World Cup would tell you that. He only became truly animated when he was trying to get Carragher sent off.
If he is still speaking to anyone at all, Sir Alex Ferguson could blame the referee again. If he can find anyone to listen now that even the club's own Pravda, MUTV, has been banned, he could say Phil Dowd wasn't fair. He could claim Jamie Carragher should have been sent off for a shocking tackle on Nani before half time. He could say that Carragher's yellow card and Nani's exit on a stretcher changed the complexion of the game.
The Manchester United manager could say all that and it would not matter because he would be completely and utterly wrong.
I said to myself and to many of my friends that I will not be talking about EPL till end of this season but a little push from one of my friends and the brilliance I saw yesterday made me change my mind. May this be one of more frequent feelings during the coming weekends. YNWA