Prayag United: The new force in Indian football
1.56K //
11 Sep 2012, 09:40 IST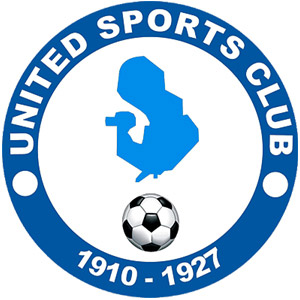 The 34th Federation Cup, which commences from 19 September, will provide an indication of the strengths and weaknesses of the leading club sides of the country. During the recent transfer season there has been hectic activity and the domination of Dempo SC (Goa), East Bengal and Mohun Bagan could be challenged. There has been an exodus of players moving to Kolkata during the transfer season because cash-rich Prayag United has emerged as a new force in Indian football. Their budget of Rs. 20 crores for the season is the highest ever.
Since Mohammedan Sporting's decline, in the early nineties, Mohun Bagan and East Bengal have remained as the Big Two clubs in Kolkata. This season after two decades, there will be three clubs from Kolkata competing for top honours as they have splurged cash on getting star players. Prayag United is challenging the financial might of both Bagan and East Bengal and has attracted top players to their squad.
One of the all time great foreigners to play in India, striker Ranty Martins has quit Dempo after eight seasons and joined Prayag United. Ranty, top scorer in the last two editions of the I-League is earning an estimated Rs 1.8 crore this season. The Costa Rican mid-fielder Carlos Hernandez has also joined Prayag United for a sum of Rs 1.25 crore. Hernandez played in the 2006 World Cup, could be one of the best players to have joined an Indian club. Both Ranty and Hernandez are also eligible for perks like accommodation, reimbursement of children's tuition fees and a Mercedes S-Class car.
Two players from the Indian squad which won the recent 15th Nehru Cup, have also joined Prayag United, goalkeeper Subrata Pal of Pune FC for Rs. 1.1 crores and defender Gourmangi Singh from Churchill Brothers for Rs. 1.05 crores. Former internationals, Sangram Mukherjee (Mohun Bagan), Baldeep Singh (Pune FC) have also signed for the new big money spenders of Indian football. Others to join Prayag United include promising midfielders Lester Fernandez (Pune FC) and MP Zakeer (Churchill Brothers) and defenders Dhanachandra Singh (Mumbai FC) and Ravinder Singh (East Bengal). As regards transfers, it was yesterday once more and like in the past the focus was on Kolkata.
Since the 1930s, Kolkata was Indian football's El Dorado. Talented players flocked to the City of Joy to earn fame and fortune. East Bengal was the first to recruit outstation players, when they hired Laxminarayan and Murugesh from Bangalore in 1933. Mohammedan Sporting followed the same policy a year later. For the 1934 season, Mohammedan Sporting's visionary secretary K.A. Aziz, recruited players from all over India. Defender Jumma Khan (who later on became the brand ambassador for the Indian Tea Industry), midfielder Bacchi Khan and forwards Saboo and Abbas joined the club from the North West Frontier Province (NWFP). Inside forward Rahmat and midfielder Mohiuddin came from Bangalore. Anwar had joined from distant Quetta and was the captain of the side. Goalkeeper Osman Jan from Delhi joined the club in 1936 as a replacement for the retired custodian Kale Khan. Mohammedan Sporting won the Calcutta league a record five years in a row from 1934—1938. In 1936 they became the first Indian team to win the double of the Calcutta League and IFA Shield. In 1940 Mohammedan Sporting became the first club to win the Triple Crown, the Kolkata League, Durand and Rovers Cup titles. So Mohammedan Sporting set the trend of achieving success by recruiting quality outstation players.
After Independence, Mohun Bagan followed the same path. T. Aao joined from Nagaland, S. Raman and M.A. Sattar from Bangalore, T. A. Rehman from Kerala and later Jarnail Singh from Punjab and Kempiah and Arumainayagam also from Bangalore. For many years the ultimate destination for a player coming to Calcutta was either East Bengal or Mohun Bagan or Mohammedan Sporting. During the 1950s Rajasthan FC, also developed big budget squads but the interest soon faded.
For two seasons 1980-81 and 1981-82, Mohammedan Sporting's all-star squad, was on par if not better than Kolkata football's Big Two, due to their multi-millionaire President Tahir Irfan Randerian's financial clout. However in the ongoing Iran-Iraq war, Randerian's export business suffered huge losses (ships got bombed) and the generous allowances to the club ceased. Since then East Bengal and Mohun Bagan, have reigned supreme in their city.
At the national level, the financial monopoly of the Kolkata teams had been challenged. In 1995, JCT made a star studded team, including three of India's finest players of that generation, I.M. Vijayan, Jo Paul Ancheri and Carlton Chapman. Next season they recruited Baichung Bhutia also and along with classy foreigners like Stephen Abarowei, Christopher and Bernard became champions of the inaugural National Football League. Top notch players then cost about Rs. 20-25 lakhs per season.
JCT's money splurge subsided after two seasons. In 2005 Mahindra United became the big money spenders of Indian football, recruiting classy foreigners like Yusif Yakubu and Jose Ramirez Baretto and internationals like goalkeeper Sandip Nandy, defenders Mahesh Gawli, N. Manju and Deepak Mondal and midfielder S. Venkatesh. Mahindra United did the double in the 2005-06 season annexing the both the Federation Cup and I-League, with a budget of about Rs. 5 crores.
But now for the first time, the Big Two are being challenged on their home turf. Prayag United is emerging as the third force in Kolkata Football. Their budget for the forthcoming season is an estimated Rs. 20 crores, surpassing all other teams in India.
Promising midfielders Lal Kamal Bhowmick, former international midfielders Lukram James Singh and S, Malsawmtlunga and reliable defenders Deepak Mondal and Bello Rasaq have remained with the club. So the big money spenders of the 2012-13 season Prayag United has the squad to match the best in the country.
Prayag's relatively inexperienced coach Sanjoy Sen is a good tactician but it is to be seen how he can manage a team of established internationals. As the club owners have spent lavishly, they will expect success and there will be pressure on coach Sanjoy Sen to deliver. If he can handle this pressure, the club has quality players who can win trophies.
Another problem for Prayag United is that being a new club, they have few supporters and not die-hard fans like those of Mohun Bagan and East Bengal. Some success may enable them to attract a new brand of supporters or whittle away the support base of either Bagan or East Bengal. If they manage either of these feats, Prayag United could herald the dawn of a new era in Kolkata football.