Tottenham Hotspur defeated Bournemouth 3-2 at the Tottenham Hotspur Stadium to move into 5th position in the Premier League. This was Jose Mourinho's third win in a row since taking over at Spurs, although he won't have been happy with his side letting in two goals after going 3-0 up for the second time in as many Premier League games.
Spurs took the lead in the first half through a nice finish from Dele Alli, and then doubled it in the second, again through Alli, who showed some tremendous skill to control a long ball from Toby Alderweireld before clipping it over Aaron Ramsdale and into the net.
Moussa Sissoko's volley appeared to have sealed the points in comfortable fashion for Tottenham, but a free-kick from Harry Wilson brought Bournemouth back into the game, and the Welsh youngster then added a second for the Cherries, who pushed hard for an equaliser that never came.
Here are 5 talking points from today's game.
#1 Has Mourinho fixed Dele Alli?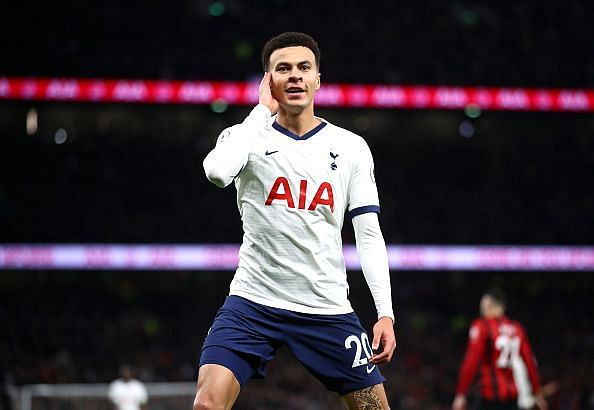 Just a few weeks ago it felt like Dele Alli was in danger of becoming a case of wasted potential at Tottenham, as, despite scoring goals against Watford and Everton, he wasn't producing anywhere near the same kind of form that he was when he burst onto the scene back in 2014/15.
But while it's still early days, since the arrival of Jose Mourinho, the attacking midfielder looks like he's back to his best.
The game against West Ham last weekend saw Alli perform well in the first half before fading in the second, while the midweek win over Olympiacos saw him struggle in the first and then pick it up in the second.
Today, however, Alli was great from start to finish, buzzing around in dangerous areas throughout the game, and it felt like every meaningful Spurs attack involved him.
His goals were wonderfully taken – the first a result of him being in exactly the right place at the right time, and the second almost reminiscent of his famous goal at Stamford Bridge; incredible control and a cool finish following a long ball over the top.
It feels like the "real" Dele is back, just a week after Mourinho questioned whether he'd been replaced by his brother. And that's a welcome sight for any Tottenham fan.
Also check out: Premier League Premier League Table Champions League Schedule
#2 Should Bournemouth have stopped Spurs' first two goals?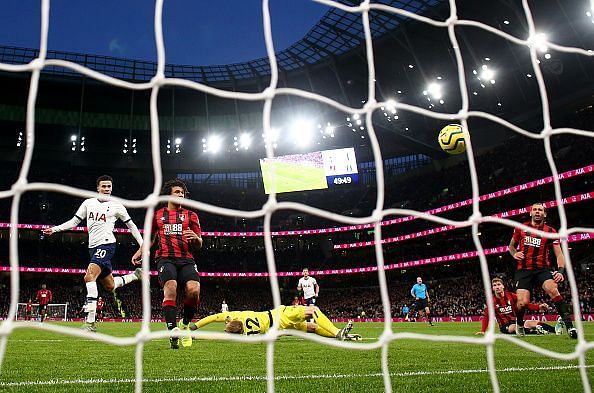 Both of Dele Alli's goals were wonderfully finished by a player who is definitely hitting a rich vein of form right now, but Bournemouth boss Eddie Howe should still be furious that his team allowed them to happen. Both of the goals were primarily set up in the same way – a long ball over the top from inside the Spurs half from Toby Alderweireld.
Sure, Alderweireld's long passes didn't bounce and were phenomenally weighted and delivered, but should a defence really be allowing sides to create goals like that? The second goal in particular was worrying for the Cherries, as Alli was surrounded by defenders and still managed to wriggle his way through to score.
Outside of those moments, Bournemouth defended well, with Nathan Ake looking strong and rookie Jack Stacey impressing against Harry Kane, Heung Min-son, et al, but Howe will probably have his defence drilling against long balls come Monday's training session.
#3 Does Mourinho know his best midfield yet?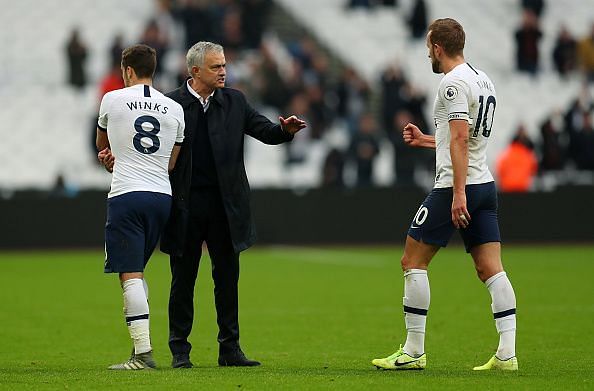 Last weekend's win over West Ham appeared to suggest that Jose Mourinho would set Tottenham up with a three-man midfield; Harry Winks and Eric Dier sitting in front of the defence, with Dele Alli deployed further forward, just behind Harry Kane in his favoured role.
But while the system paid off in that game, Winks and Dier struggled against Olympiacos midweek.
Today's match saw Winks replaced by Tanguy Ndombele, and while Tottenham performed better than they did against Olympiacos overall, questions still remain over exactly who should be in Mourinho's best midfield. Alli is clearly performing well in the advanced role, but the deeper roles are up for grabs.
Both Dier and Ndombele – moreso the former – appeared to be wasteful in possession today, particularly in the first half, and that's not a criticism that can ever be made of Winks. The England midfielder has averaged a pass success rate of 90.8% this season. Dier, on the other hand, only managed a 74% success rate today, while Ndombele fared better at 89%.
With that said, while Winks is clearly a better passer than both Dier and Ndombele, he doesn't offer the screening ability of the former, nor the athletic ball-carrying skills of the latter. It's a tough choice for Mourinho, who will probably need to rotate the trio around going forward, depending on Tottenham's opposition.
#4 Bournemouth's attack was blunted without King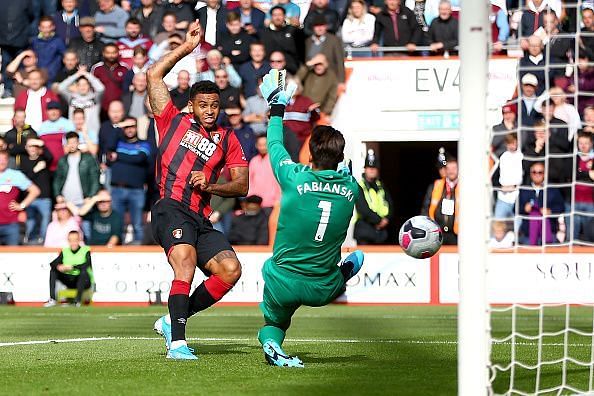 Bournemouth didn't perform badly at all today, but while they had more shots and more attempts on target than Tottenham, a lot of their breakaway attacks seemed to go to waste.
Many of those attacks ended with Dominic Solanke losing the ball, as it felt like the one-time England international found himself either running down blind alleys or dallying on the ball on too many occasions.
Eddie Howe's side clearly missed the attacking abilities of Joshua King today; the Norwegian forward is still on the sidelines following a hamstring injury picked up on international duty, and without him, Bournemouth just don't seem as threatening when they go forward.
King has 3 goals and 2 assists in 11 appearances this season, and it's not really surprising that in the two matches they've played without him, they've looked largely toothless up front despite the presence of Callum Wilson.
While the England man receives a lot of Bournemouth's plaudits, it may be his strike partner that the Cherries can't do without – Solanke just isn't an adequate replacement.
#5 How can Mourinho stop Tottenham from conceding late goals?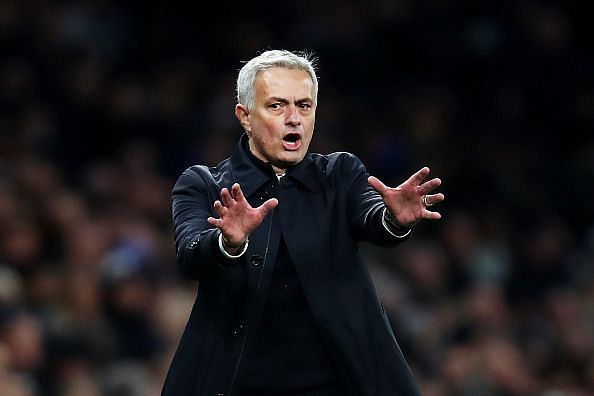 When Moussa Sissoko's goal flew into Bournemouth's net today to put Tottenham into a 3-0 lead, Spurs fans would've been forgiven for thinking that it was job done and three points in the bag. Well, they did come away with the three points, but not without a scare, as Harry Wilson's two goals late in the game meant that the Cherries were pushing for an equaliser when the final whistle sounded.
Sure, Tottenham couldn't do a lot about Wilson's first goal – a picture-perfect left-footed free kick from the edge of the box, expertly floated over the Spurs wall by one of the best dead-ball men in the Premier League right now – but the second was caused by sloppy defending first and foremost, with the ball skidding around in the box before falling to Wilson who drove it home.
Jose Mourinho is usually renowned for making his sides incredibly tough to beat, but while he's won his first three games in charge of Spurs, both of his Premier League wins have come after late scares, with his side conceding four late goals across the two games.
If he wants to pull Tottenham back into Champions League contention, that must change. Spurs players should expect Mourinho to hammer them on the importance of concentration during this week's training sessions.