Premier League team of the week
2.09K //
25 Dec 2012, 11:25 IST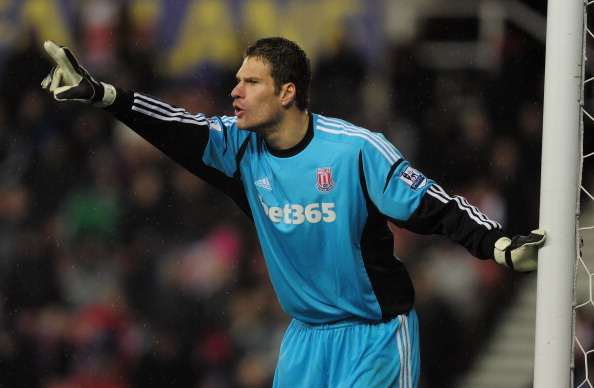 Stoke had another clean sheet to savour ahead of the festive period against a strong Spurs side and a lot of credit goes to the goalkeeper Asmir Begovic for keeping his side in the game. Spurs looked menacing in the second half as they created ample amount of opportunities only to have been saved, at times even miraculously, by the visiting 'keeper. It's no coincidence that Stoke boasts the best defensive record in the league this season and Begovic's contributions have been massive in attaining those levels for his side.
Special mention: Federici (REA)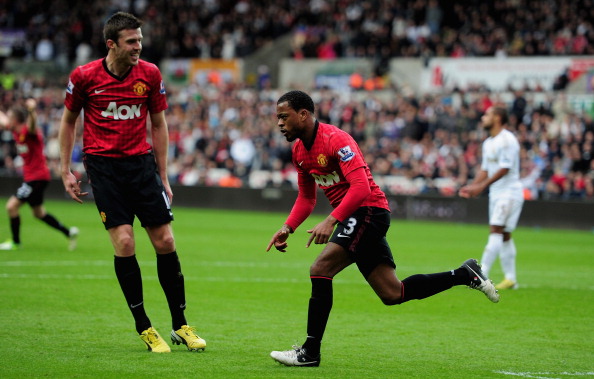 With Ivanovic being moved into central defence, Cesar Azpilicueta has found a chance to impress his new manager and against Villa this past weekend, the Spaniard went on to do much more than that. His forward runs created havoc in the Villa defence, as there wasn't much they could do to control this rampaging force on the right wing.
Liverpool's Martin Skrtel and Sunderland's Carlos Cuellar did extremely well to keep a clean sheet in their weekend games, while Patrice Evra has been improving on his early season performances and his third goal of the season capped another splendid outing.
Special mentions: Coloccini (NEW), Nastasic (MC), Ivanovic (CHE)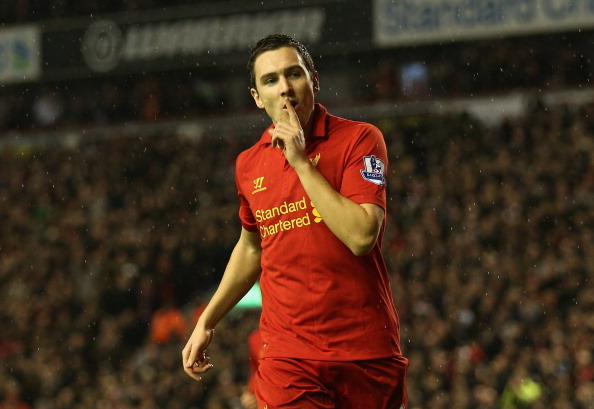 The new defensive midfield combo devised by Rafael Benitez for the Blues is reaping benefits as David Luiz looks to have taken significant steps to make the position his own. Steven Gerrard had one of his vintage performances in his bag for the visiting Fulham side, as he ripped his opposition apart with his crisp movement and precise passing moves. The Englishman also scored and created a couple to make it a perfect night for the home fans that have finally got a taste of things to come in the Rodgers era.
Stewart Downing has his best match in the Red shirt as there was everything about his game that glittered on the night. Another winger from the Merseyside, Steven Pienaar, made life difficult for the West Ham defence as it was his ability to run tirelessly and the all important goal that proved to be decisive in the favour of his side.
Special mentions: Neville (EVE), Agustien (SWA), Carrick (MU), Lampard (CHE)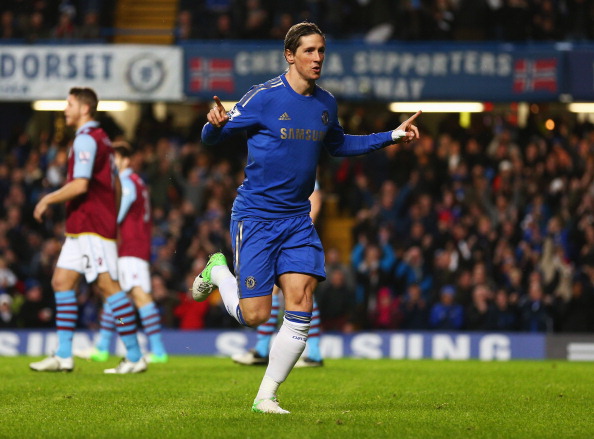 Luis Suarez almost every other weekend tries to make a point in the headlines, whether it's for his goals or for his antics. This time around though, it was for his 90th minute goal and the way he harried the Fulham defence throughout the match. Joining him in our lineup is a former Liverpool striker Fernando Torres who, in Rafa Benitez, has found some sort of scoring form back for Chelsea. The Spanish striker was confident in holding the ball and his side was more than willing to play him through in the final third of the pitch. As far as the games under Benitez are concerned, the revival of Torres should be deemed as one of the brightest aspects and that could be a vital cog in the second half of the season
Special mentions: Lukaku (WBA), Anichebe (EVE)