Pretty much Invincible Catalans - FC BARCELONA!
1.14K //
10 Mar 2012, 10:46 IST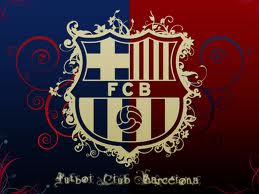 Futbol Club Barcelona. The team from Catalonia being hailed as the greatest team ever in the world, by football legends, current players, managers, coaches, journalists, and yes, even the United fans (though only a few). As for this, I couldn't agree more. There's hardly any major team in Europe, South America, Africa or Asia, that they haven't beaten in last one year or so. Bayern Munich? Hammered at their home ground, in the Audi-Cup Final. Manchester United? Thumped. UEFA Champions League Final. 3-1. AC Milan? Outclassed and outsmarted over 2 legs in UEFA group stage. Arsenal? Taken down over two legs in UEFA quarter finals last season. South American team with the popular kid NEYMAR- Santos? Crushed 4-0 in the Club World Cup Final in Japan.
Finally, their neighbor's and arch rival's, Real Madrid? It's hard to believe how many times Barcelona have beaten Madrid in last year and a half. Starting from pounding at Camp Nou 5-0 in the Spanish league on 29/11/2010, UEFA CL Semi Final, where they sent them packing over 2 legs, to December 2011′s thrashing, 3-1 at Madrid's own den, Santiago Bernabeu.
Mourinho, more famous as the 'The Chosen One', has failed against one opposition as the coach of Real Madrid, and that's Barcelona. His record has been mind blowing, if you see. Starting from Porto, to Chelsea and finally to Internazionale, he won all major leagues with the three sides and European Cup with Porto and Inter. But since arriving as the much hyped Madrid coach, his record went tatters. In last one year, Mourinho's Madrid won one match, drawn four, and lost five against Barcelona. The ONE special match they won, Copa Del Rey 2010-2011′s final at Mestalla, against Barcelona, was after taking the match into extra time. Funnily enough, Mourinho's first trophy as Madrid's coach was crushed under the bus as they were out to show it off around. Lol. SEE.
http://www.youtube.com/watch?feature=player_detailpage&v=NXxSuzRpTps
So, digressing a little from the point, I'm trying to say here is that Madrid hasn't faced a tough, worthy enough opposition except Barcelona in neither the Home league and nor in Europe. Which is proven by the fact that this season in Europe, they won all 6 matches in the group stage without a hiccup. So one can pretty much say they hardly know what's going on in Europe actually as their last match against a decent English opposition was probably with Tottenham Hotspur in March'11.
Thus, for Barcelona, playing all around the world has helped and at the same time kept them busy.
As for the La Liga, Madrid is playing it in the best and smartest way possible. They clearly don't care about losing against Barcelona, but you see their record against all other teams and you'd know exactly why they're 10 points ahead of their rivals in the league at such a crucial stage in the season. While Barcelona have had an good season at home keeping up with their reputation, they've dropped points even against weak oppositions, away. That has lead to the Spanish League being almost out of reach this time. Also, having only 14 of the first team players available for most of the matches, with Villa and Afellay more or less out for the whole season, Guardiola needed to explore options and he's doing exactly that. Barcelona have been put in awkward situations lately, but they've just come out stronger. There's still time to go and matches to be played before season ends, and I haven't given up hope.
You shouldn't either.
Regards
Culé.
P.S: For those wondering how in god's name I managed to write a post about Barcelona and Real Madrid without mentioning Messi, there's obviously too much being said about him.