PSG boss disappointed after request to postpone French Cup semifinal turned down
2.75K //
14 Mar 2015, 09:51 IST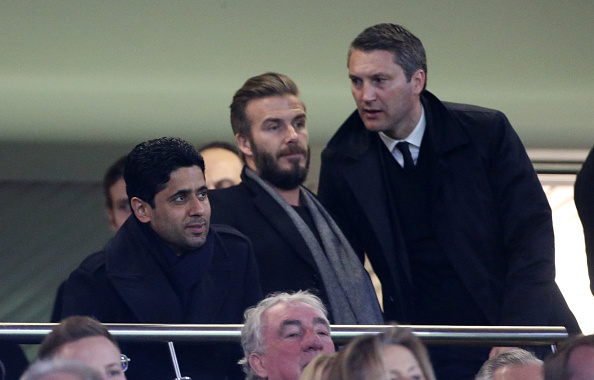 Paris, March 14 (IANS) Paris Saint-Germain president Nasser Al Khelaifi felt "profoundly disappointed" after his request to postpone their French Cup semifinal was turned down.
The defending Ligue 1 champions are set to face first division rivals Saint-Etienne on April 8, a date between their top-flight clash against 'half-season champions' Marseille on April 5 and the League Cup final against Bastia on April 11, reports Xinhua.
What makes it worse is that Les Parisiens' first leg game of Champions League quarterfinals against an unknown side will be on April 14 or 15, adding to an already busy schedule.
"We have noted the unilateral position of the FFF concerning our request to change the date of our Coupe de France semi-final. This was an unprecedented request from the club. I am profoundly disappointed by the speed with which this decision was made and surprised by the refusal to discuss this matter with the club," Al Khelaifi said.
The French Football Federation (FFF) said it's impossible to meet the PSG's request.
"After reviewing the schedule, it turns out there is no available date before May 19, just 11 days ahead of the French Cup final. Every single weekend is occupied by the Ligue 1, except April 11, which is when Paris Saint-Germain play the League Cup final," read an FFF statement.
PSG's Ligue 1 showdown against Metz, initially scheduled on April 12, was already moved to April 28 or 29.
"It is impossible to move the semifinal so close to the final, set for May 30. The popularity of the French Cup final dictates a readiness that will take weeks to set up with the authorities," said the FFF.
However, the Qatari responded: "We are talking about our players here. It is impossible for them to be in top shape physically with so many matches so close together. PSG is one of the two remaining representatives of French football in Europe this season.
"We do everything to be as competitive as possible in every competition we take part in. It's a shame that the sports ruling body in France forces us to choose between a French domestic title and a European title."