Quarterly Report: Aston Villa – A Slow Work in Progress
618 //
16 Nov 2012, 13:35 IST
Aston Villa is a classic EPL club that has glorified everything about English football. Yet they have been facing a horrible period recently. Last season they barely avoided relegation and the previous seasons were not any better. The simple reason is that the other clubs have modernized with the changing times.
Sadly for Aston Villa, after a succession of older British managers, they are not one of these teams. Paul Lambert, their newly appointed manager this season, has made efforts in changing his team into a modern unit.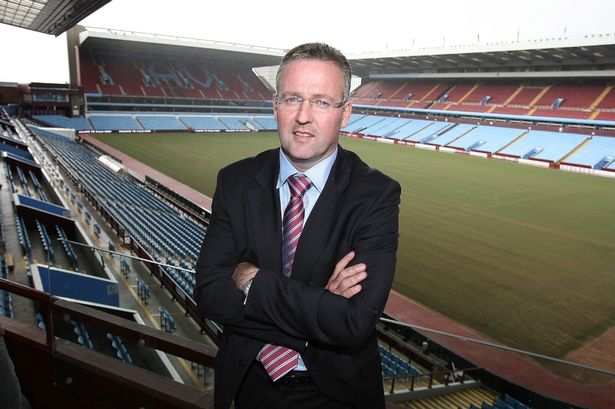 The Modern Game
From his signings and the style of football played in the opening matches of the season, Lambert has already illustrated his aim to freshen up the club's philosophy. Against West Ham, El Ahmadi made more passes (77) than any other player, in a 4-2-3-1 formation that saw Villa field a trio of central midfielders adept at passing. Delph and El Ahmadi passed the ball between each other 38 times in the match, as Aston Villa looked to build patiently from the back.
However, reality is harder to adapt to as Lambert's side lacked a cutting edge which was clear in their matches against Everton and West Ham.
Villa's biggest problem lies in their player mentality that is based on the traditional game-play and thus they have mostly created chances from long range, just the opposite of how Lambert wants them to play.
If Aston Villa needs to learn one thing from their attacking passes, it is to think twice before going long – the stats indicate that Villa completed 63.1% of their attacking passes, but only a poor 41.7% of all long balls when they played against Sunderland.
Villa's lack of identity on width
Since having started with the 4-2-3-1, Villa have played in a narrow formation but they have suffered due to that partly because they don't have the players to beat a defence simply by passing around the center. Another reason is that they continue to punt the ball even when it's not working.
This calls for a wider gameplay, which is exactly what they did against Norwich, where Holman and Albrighton took as much as a wide role as their abilities allow them to and illustrated a first time usage of real wing play. Sadly, simply placing the players wider does not suffice, as Villa are severely deficient of traditional wingers, with Albrighton as the only real winger at the moment.
Defensive Shape
Playing against Southampton revealed a major flaw in their defence, as their full backs do not know whether to push back or move forward at certain times.
Ron Vlaar (RV) is unable to mark three players. In this situation where the defence is having issues with both positioning and retention, Vlaar will have to try and deal with Davis, Gaston, and Lambert which is just not possible.
Future
Aston Villa played very well against United in the first 60 minutes to go 2-0 up. In that match they played the way they should, making simple passes in the middle with Benteke up ahead with Agbonlahor making wide runs and the defence playing with a resolute shape.
Paul Lambert's problem will definitely not be fan unrest or player discomfort. It will be to shake players out of their slumber, brush off the negative influences of a succession of outdated managers, and make Villa into a modern football club. Early signs of progression are emerging, but the hard work has only just begun.
PIE Projection: 12-14th EPL finish