'Racist players' to be sacked according to new law
865 //
07 Nov 2012, 18:27 IST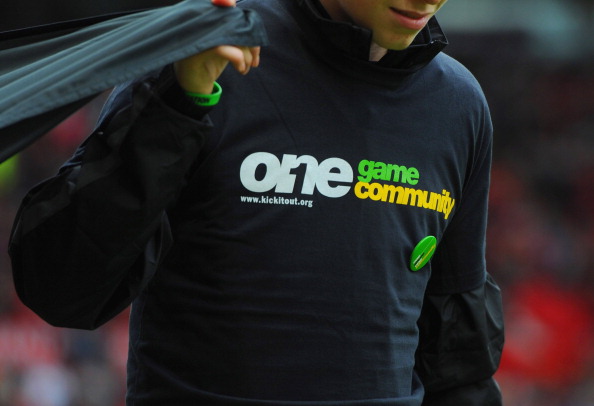 Footballers found guilty of racist abuse should be given long-term bans and sacked by their clubs, according to the body behind plans for a black players' union.
The Society of Black Lawyers has put out a 10-point plan to tackle racism.
The document was published ahead of a meeting between the FA, Professional Footballers' Association, Premier League and trustees of anti-racism body Kick It Out.
The plan calls for:
- a minimum six to nine-month ban for racial abuse, rising to a five-year ban for a third offence
- any fines going directly to Kick It Out to fund grassroots anti-racism initiatives
- the creation of representative associations for black players, managers and coaches
- guidance for referees to send off players using racist abuse and the power to call off games where the crowd is using such abuse
- a 20% quota at all levels of the FA, PFA, clubs as well as football agents and referees
- racial abuse to be a matter of gross misconduct incorporated into players' contracts
- clubs to invest in the personal education of all players, including university or college education
- recording referees and assistants during matches to pick up any possible abuse by players.
- a system for reporting racial incidents to be set up with details of such incidents, both on and off the pitch, published each year.
The society described: "The FA itself must set a clear set of sanctions against racist abuse on the field that reflects the seriousness of the offence."
Peter Herbert, who chairs the group, also talked about chants at White Hart Lane which are widely viewed as insults, and made aware that the practice had to come to an end.
A certain section of Spurs' fans call themselves "Yids" or "Yiddos" and chant "Yid army" at games as an act of defiance to those who discriminate against the club's large Jewish following, which Herbert thought was unacceptable, even if Jewish fans themselves sang the chant.
"If neither Tottenham FC nor the FA are willing to take a stand then SBL will report the matter to the Metropolitan Police Service for investigation and, if necessary, prosecution. The report will be made if this behaviour does not cease by 20 November. We will have monitors in attendance to observe what occurs."
The organisation is also in talks to set up a Black Players' Association to support those who have been unhappy over a recent perceived lack of action.
A number of players have refused to wear t-shirts supporting Kick It Out's most recent anti-racism campaign, most notably Jason Roberts and Rio Ferdinand.