Rafa Benitez to replace Roberto Di Matteo at Chelsea?
2.08K //
21 Nov 2012, 11:51 IST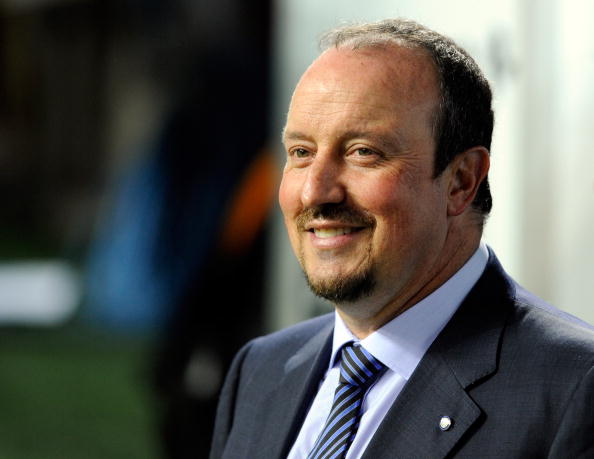 Former Liverpool and Inter Milan manager Rafa Benitez could take over at Chelsea from Roberto di Matteo, if Pep Guardiola refuses to take charge before the end of the season, claims the Daily Mail.
The Mail claims, 'Roberto di Matteo will pay for a crushing setback at Juventus last night, with Rafa Benitez lined up to replace him if Pep Guardiola refuses to take over at Chelsea before the summer.'
This is not the first time both have been linked to the Chelsea job, however.
Benitez was reportedly offered the job last season after Andre Villas Boas' sacking, but he refused. Similarly, Guardiola was also targeted by Roman Abramovich before the start of the 2012-13 season, but the ex-Barcelona boss refused and went on a year long sabbatical in New York instead.
Now with Chelsea losing to Juventus 3-0, and almost certain to become the first ever defending European champions to get knocked out in the group stages of the competition, there are increasing doubts about Di Matteo's future at the club, despite leading them to the Champions League title just 6 months back.
After the Juventus game, Di Matteo said, "I am responsible for the results. I am still here and as far as I'm concerned I will be for the future. I'm going to keep working."
The Daily Mail also claims that even Avram Grant could be a possibility in replacing Di Matteo, if Benitez too refuses the job. Be it Benitez or Grant, either will be offered the job only till the summer, after which, it is reported, Abramovich will target Guardiola again.