Ramsey the killer - Looking back at the Welshman's victims
6.92K //
24 Mar 2013, 01:25 IST
DISCLAIMER – This article is a humorous take on individual events, and should be taken in jest.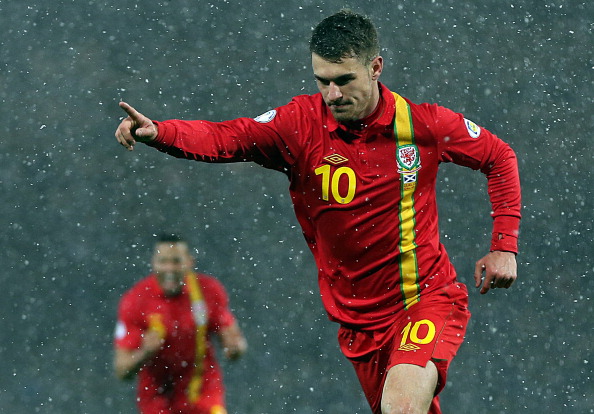 You can't call it a coincidence after five such incidents! Yes, it has been actually observed that on 5 occasions, Aaron Ramsey's goal has led to the death of some eminent personalities (who may be eminent for infamous reasons!). It seems that the Arsenal midfielder just couldn't get enough out of his goals!
Here are the details of the events:
1. May 1, 2011
Aaron Ramsey scores a goal to upset Manchester United! And you won't believe what happens the next day. Osama Bin Laden, the mastermind of the 9/11 terror attacks, dies.
2. October 2, 2011
Ramsey scores against rivals Tottenham Hotspur. 4 days later, Apple co-founder and CEO, Steve Jobs dies!
3. October 19, 2011
Less than 20 days after his previous goal, Ramsey gets on the scoresheet again, much to the disappointment of Muammar Gaddafi! This time, the unfortunate team was Marseille, and the unfortunate victim was of course, Muammar Gaddafi!
4. Febraury 11, 2012
Long time since last kill, huh? Around 4 months, to be precise. This time he breaks Sunderland hearts, and along with it, Whitney Houston's life!
5. March 22, 2013
The one year between Febraury 11, 2012 and March 22, 2013 was a great relief for everyone! However, Ramsey was at it again, as former NBA player Ray Williams died on March 22, the same day when Ramsey scored against Scotland.
Now, who do you think is next on his radar? Comment below!