It is no secret that Manchester United tend to be one of the most active clubs in the transfer market. In search of their first silverware since 2017, they have spent a lot of money not only on players, but on managers as well.
As things stand, their annual wage budget of £227,665 million is the highest in the Premier League, and one of the highest across Europe's top five leagues. The signings of Cristiano Ronaldo and Jadon Sancho last summer added to their already inflated wage bill.
It remains to be seen if the new reinforcements help the Red Devils to a top-four finish.
---
Manchester United's three signings of the summer are among their top earners
The Red Devils were active in the summer transfer window, securing the services of three big names ahead of the 2021-22 campaign. The biggest name was obviously, Cristiano Ronaldo. Meanwhile, the signings of Raphael Varane and Jadon Sancho were also well received by the United faithful.
The players didn't come cheap, though, and had to be offered lucrative deals, making them some of the top earners at the club. On that note, here's a look at the five highest-paid players at Manchester United.
---
#5 Paul Pogba - £290,000 per week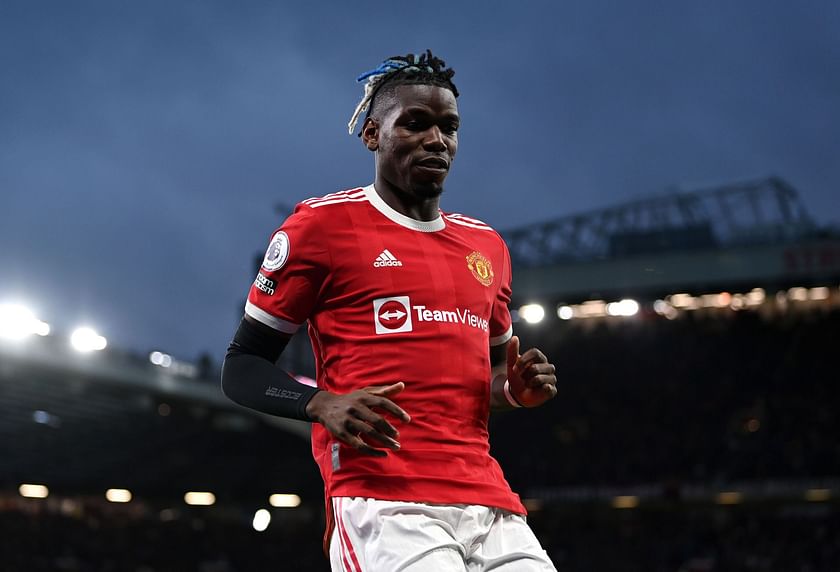 Paul Pogba's second spell at Manchester United has produced mixed feelings among fans. The Frenchman has produced some eye-catching performances over the years, but has been criticised for his inconsistency.
He is also not being helped by the constant reports about his departure from the club every time the transfer window becomes active. He started the current campaign on a high, but the spark in his performances has gradually dwindled.
There have been reports that United have offered him a new deal, which would make him the highest earner at the club. However, under his current deal he pockets £15,08 million per year.
---
#4 Raphael Varane - £340,000 per week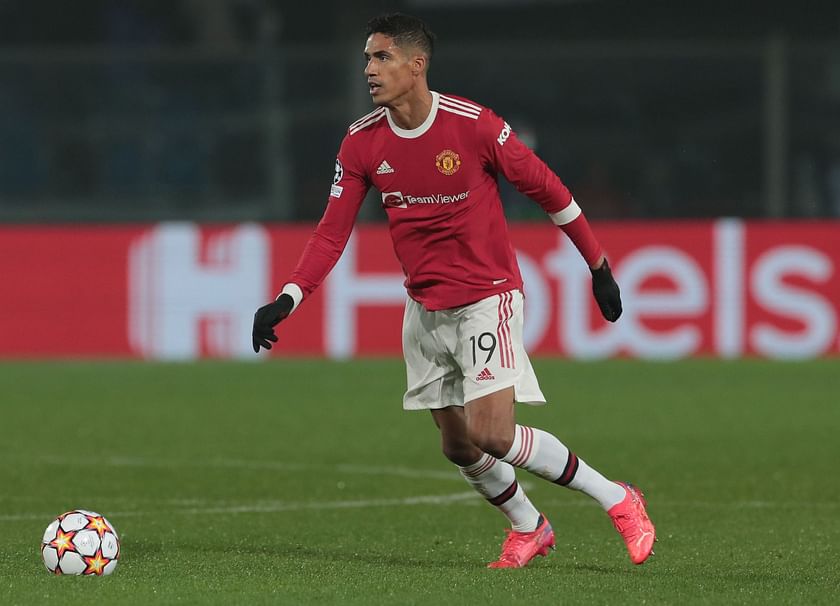 Raphael Varane secured a move to Manchester United last summer after a decade at Real Madrid. The move saw him earn more than twice what he used to earn in Spain.
Madrid were willing to offer a substantial pay hike to the 28-year-old defender, but United's offer proved too good to turn down for Varane.
Injuries have prevented the Frenchman from making an instant impact at the club,, but for a player in his prime, he is expected to play a greater role soon. His wages were more than doubled at the club, making him one of the best paid-defenders in the game at the moment.
#3 Jadon Sancho - £350,000 per week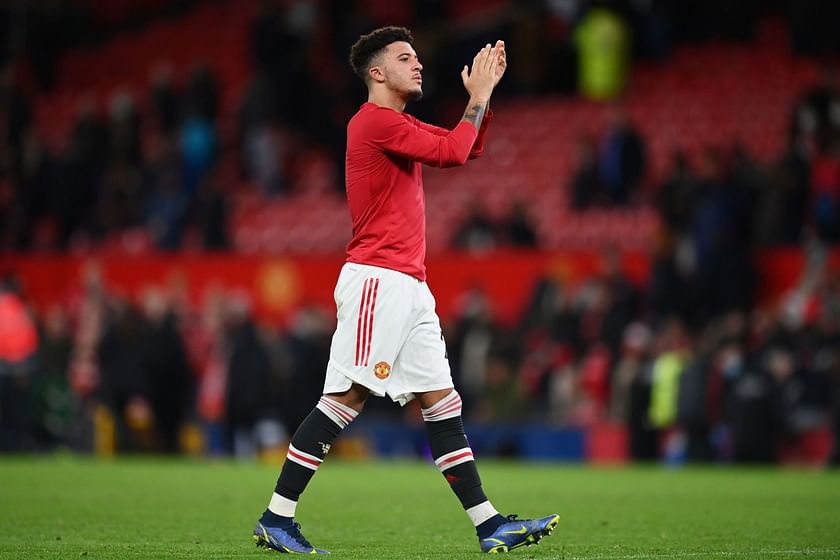 Manchester United won the race for Jadon Sancho, one of the most promising talents across Europe, last summer. However, after spending £73 million for the former Manchester City winger, they will be disappointed by his output so far.
He has just one goal in the Premier League in ten starts. He has not been played at his preferred position at the club, and that might be a reason for his underwhelming output. Though he has earned regular starts under Ralf Rangnick, it seems the Old Trafford faithful will have to wait to see him replicate his Borussia Dortmund form at the club.
Very few players at his age earn more than £300,000 per week. However, thanks to a long-term contract at the club, he will continue to be rewarded handsomely, irrespective of his performances.
---
#2 David de Gea - £375,000 per week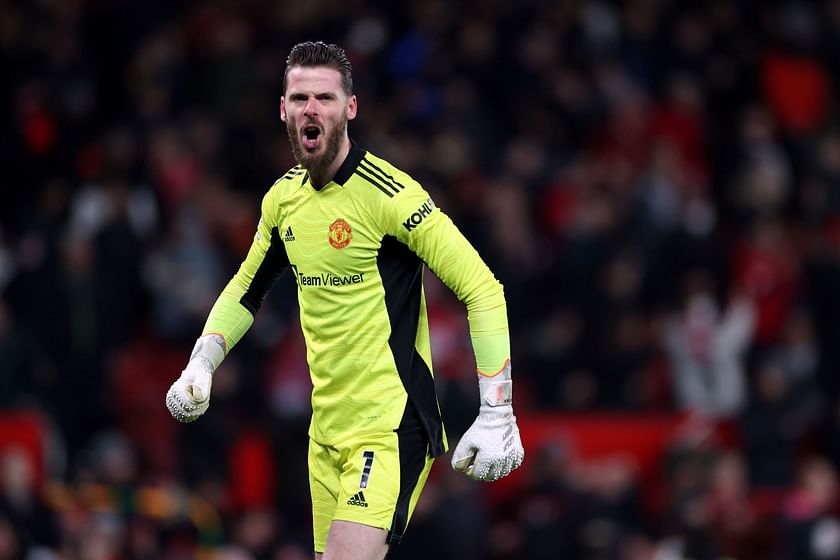 David de Gea's form has been impressive this season, and he has shown glimpses of his old self.
It is good news for the player himself, and also for Manchester United fans. His consistent performances have saved the day for the club on more than one occasion this season.
He has not missed a game in the Premier League this season, so it is clear that he has been a key first-team player for United this term. He has signed a new deal with the club in 2019, making him the highest-paid goalkeeper in the world, a deal that runs out in 2023.
---
#1 Cristiano Ronaldo - £510,000 per week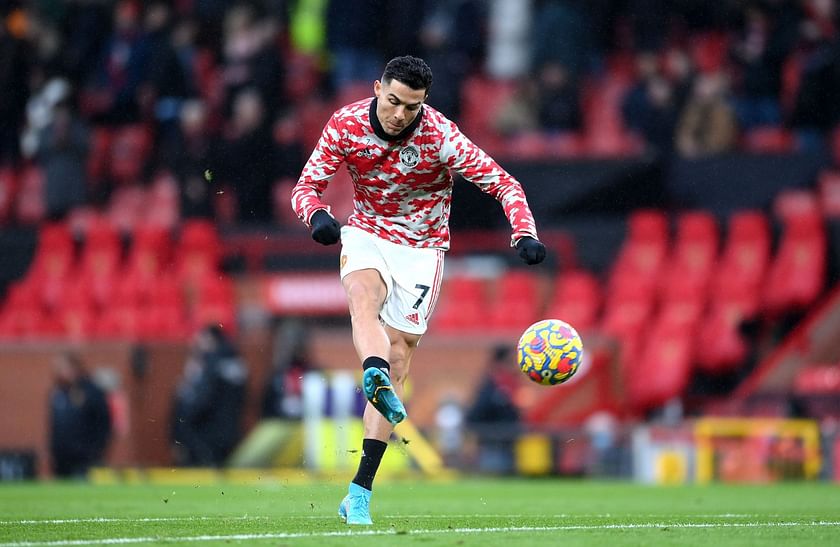 Cristiano Ronaldo's return to Manchester United last summer was filled with drama. That's because just days before signing up for the club, he was heavily linked with a move to their arch-rivals Manchester City.
While his return was a huge event, he certainly has not come cheap. His £510,000-a-week salary makes him one of the highest-paid players in the world. He got off to a great start in his second spell at the club, and is their top-scoring player this campaign, having scored eight times in the league.
The Portuguese was brought back to the club to return Manchester United to the title race. However, he hasn't received enough support from his teammates so far, and can only do so much on his own. It remains to be seen how things pan out as the season wears on.