One of the most common footballing debates that gets thrown around surrounds who is the greatest player of all time. With so many legends having graced our sport over the years, this is often a tough one to call.
After all, it can be tough to compare players at times. No two players will have the same career which can make it difficult to compare their achievements and accomplishments.
That said, by using an objective and equal criterion, it becomes easier to identify some of the top talent in our game. If this is a debate you've been having trouble with, I've identified the 5 greatest footballers of all time and justified their positions.
Please note that this is an evidence-based personal opinion piece, which everyone is entitled to.
---
#5 Johan Cruyff
The impact that Dutch legend Johan Cruyff had on the game of football will be hard to match. Whilst he unfortunately passed away in Barcelona in 2016, his footballing legacy will live on for generations to come.
One of the most complete attacking midfielders of all time, Cruyff could do almost everything from a technical perspective. Whether it was setting up his teammates or creating for himself, he was incredibly lethal in the final third.
---
Also See: Champions League Fixtures | Champions League Table
---
He played the bulk of his career for Ajax and Barcelona, enjoying a particularly dominant goal-scoring stretch in Ajax. Upon retirement, he then went on to manage a very successful Barcelona first team and was a huge inspiration for current Man City manager Pep Guardiola.
He implemented an incredibly fluid style of football and was regularly one step ahead of his opposing coaches. The Cruyff turn will also live on as one of the premier skill moves in world football.
#4 Lionel Messi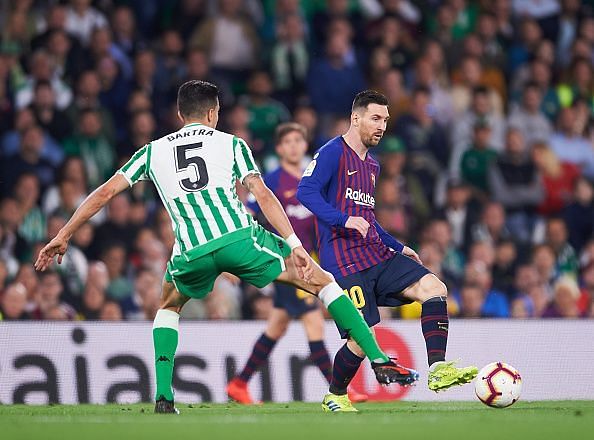 Whilst he has been somewhat overshadowed by Cristiano Ronaldo, you can't argue the fact that Lionel Messi has had an incredible career. Despite only playing in La Liga, he has done everything in his power to make Barcelona a dominant force since his debut in 2004.
A lethal finisher in front of goal, Messi has scored at least 38 goals (in all competitions) a season since 2008-09. This was capped off by an incredible 2011-12 campaign where he banged in a whopping 73 total goals.
More than just a goal merchant, Messi is also one of the more technically gifted players we've ever seen. He is simply excellent with the ball at his feet and has the skilful dribbling moves to give opposing fullbacks nightmares. If he can prove it in multiple leagues and on the international stage, he may have a chance to rise on this list in future.
#3 Diego Maradona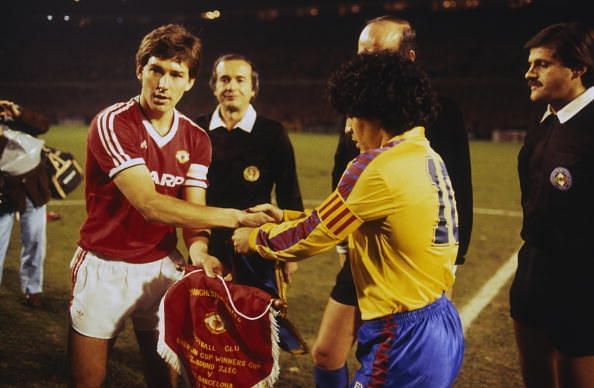 In my opinion, Diego Maradona is the greatest Argentinian footballer of all time. Whilst he was diminutive in stature, he more than made up for this with his excellent displays on the pitch.
He proved his quality in 3 different leagues, tearing up the Argentine Primera division before also crushing it in La Liga and Serie A. Primarily operating as an Attacking Midfielder, Maradona is arguably the greatest passer of the football we've ever seen. In addition to excelling as an assist man, he was also more than capable of banging in 20 total goals a season.
Another area where he managed to outshine Messi was on the international stage. Maradona embraced the most pressure-filled moments, captaining Argentina to World Cup glory in 1986. He's had a phenomenal career, but just ranks slightly behind the two men at the top.
#2 Pele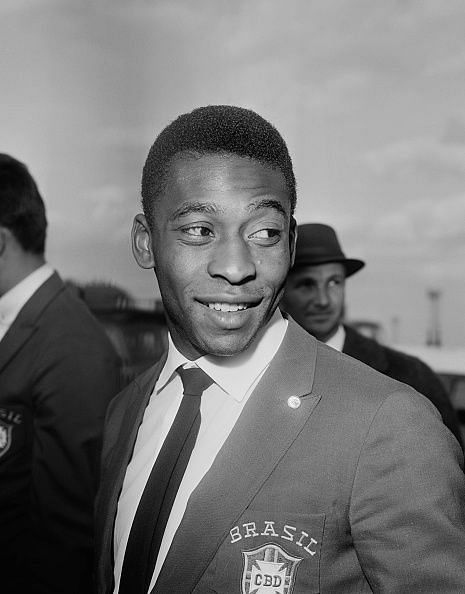 This was an incredibly tough call, but I've had to list Pele as the second-best player of all time. Having played primarily for Brazilian club Santos, Pele was an absolute monster in his near 18 years at the club.
Playing primarily as a Forward, he scored 619 goals for Santos, averaging slightly under 1 a game. Moving on to the New York Cosmos in 1975, his arrival significantly enhanced football in America at the time.
He was also lethal up front for the National Brazilian side, leading them to 3 World Cup titles. In all honesty, Pele was probably ahead of his time. He didn't get that same level of competition that Messi and Ronaldo have to keep pushing them further.
That said, his extensive list of accomplishments remains hard to ignore. He's had an incredible career and his wonderful legacy continues to live on today.
#1 Cristiano Ronaldo
In my strong opinion, Cristiano Ronaldo is the greatest footballer to have walked the Earth. His extensive list of accomplishments, incredible versatility, and all-round game mean that no-one else has topped him so far.
Having dominated world football for the better part of 15 seasons, it wouldn't feel right to not have Cristiano atop this list. He started his dominant career in Manchester United, winning multiple Premier League titles and a Champions League.
Highlighting his incredible ambition, he went to lead a rebuilding Real Madrid side for 9 phenomenal seasons. His goal-scoring ability was incredible, banging in 450 for Los Blancos, to go alongside a trio of consecutive Champions League wins. A recent move to Juventus is also paying early dividends and only adds to his legacy going forward.
Another thing that sets him apart from players like Messi is his quality on the international stage. He has an incredible 85 goals in 107 games for Portugal, leading his side to the Euro 2016 crown. Arguably the most tenacious and determined footballer we've ever seen, I'm proud to have Ronaldo atop this list.
Edited by Aaditya Narayan