Real Madrid will go head-to-head with Atletico Madrid in the Copa del Rey quarterfinals on Thursday (January 26) at the Santiago Bernabeu.
Los Blancos have been decent in the ongoing 2022-23 campaign and defeated Villareal 3-2 in the Round of 16 to book a place in the quarterfinals. Atletico Madrid, on the other hand, defeated Levante 2-0 in their Round of 16 clash.
The importance of a victory can't be overestimated, as both teams will believe they have a good chance of winning the Copa del Rey if they can progress beyond this stage.
This article will look at three key individual battles that could determine the outcome of the upcoming Madrid-derby.
#3 Vinicius Junior vs Nahuel Molina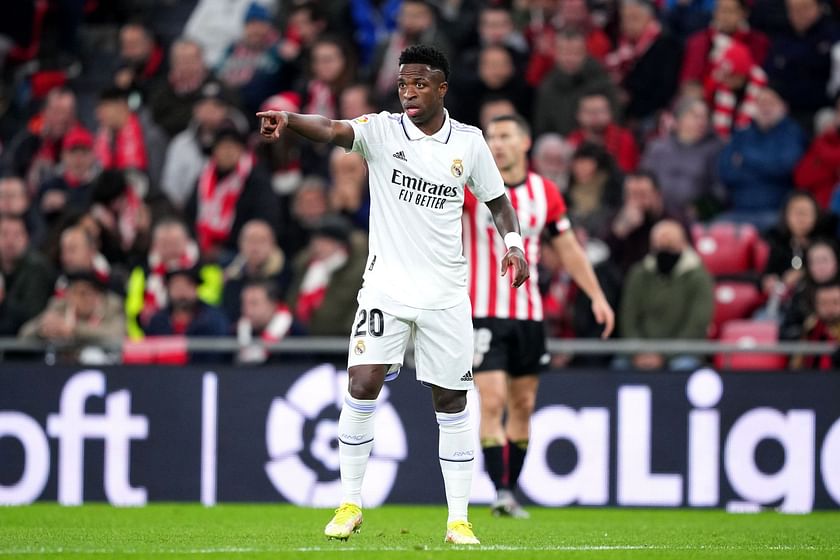 The Brazilian winger has provided the spark in attack for Los Blancos this season and his attacking intuition has been a major part of their play in the final third. Vinicius Jr. has scored 11 goals and registered five assists in 26 appearances for Real Madrid this season.
The Real Madrid attacker is lightning quick and his ability to advance with the ball from the flank into the opponent's penalty box is remarkable. Monitoring his movement on the flank is a tough task, as he can use his pace and skill to take on and dribble past his opponents.
Nahuel Molina will have to be defensively alert and robust if he intends to keep Vinicius under wraps. However, the Argentine's defensive intuition is outstanding and it will be interesting to see if he can silence Vinicius in their encounter.
#2 Antoine Griezmann vs Antonio Rudiger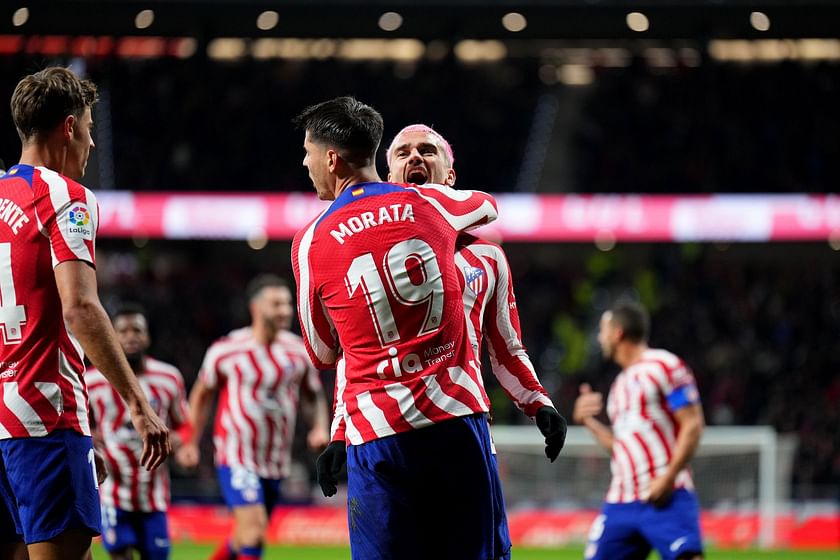 Antoine Griezmann was one of the standout performers at the recently concluded FIFA World Cup in Qatar and his attacking contributions have been significant for Atletico Madrid as well.
Griezmann has netted seven goals and registered nine assists in 27 appearances for Atleti this season.
The former Barcelona forward is creative and his ability to tee up with his teammates in attack is impressive. Monitoring his movements is a tough task as he can drop deep into the midfield to facilitate attacks.
Rudiger will have to keep a close eye on Griezmann to ensure he can't run Atletico Madrid's attacks. However, Rudiger is a defender with experience at the highest levels of the game and is brilliant at stepping out of his defensive line.
It will be interesting to see if he can stop Griezmann from operating freely in this clash.
#1 Karim Benzema vs Mario Hermoso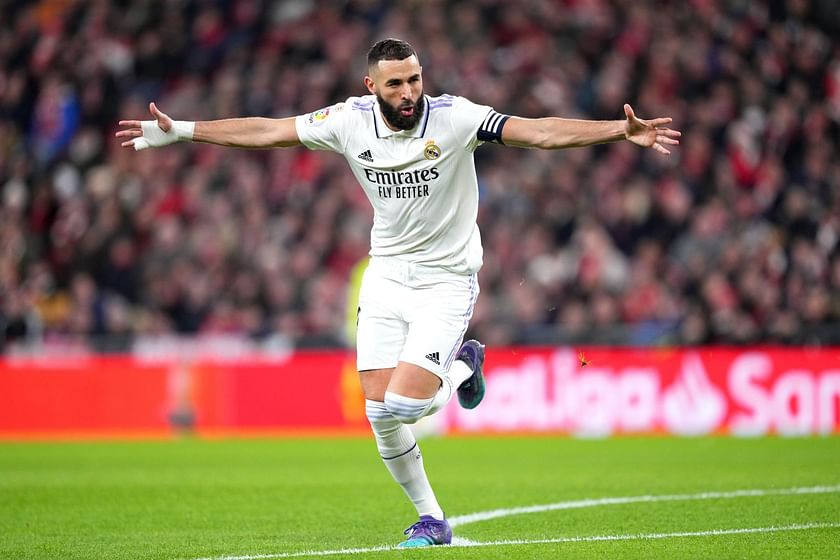 The Real Madrid striker is arguably one of the most clinical strikers in the world at the moment, and his presence in attack is vital for Carlo Ancelotti's side.
Benzema has netted 12 goals and registered one assist in 18 appearances for Los Blancos this season. Furthermore, the Frenchman is excellent at dropping deep to link up play and possesses great movement in the penalty box as well.
Monitoring his movements in the penalty box is a tough task, and Mario Hermoso will have his work cut out. However, Hermoso's defensive performances and robustness have been impressive this season. The Spanish centre-back carries a goal threat of his own as he has scored in this campaign already.
Paul Merson predicts Man City vs Liverpool and other Premier League GW 29 fixtures! Click here