Revived interests for Alexis Sanchez from Premier League
876 //
01 Mar 2013, 14:33 IST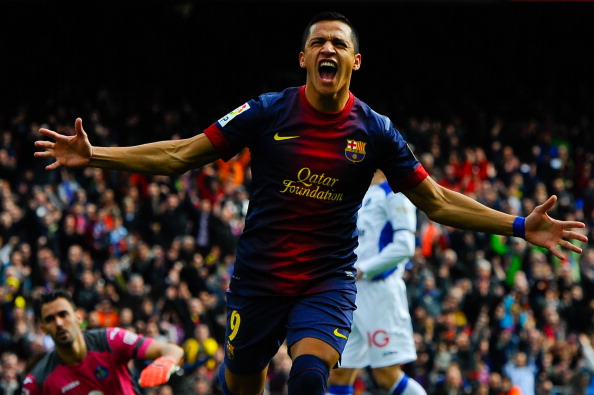 Sources report that English Champions Manchester City have revived their interests for the Chilean international Alexis Sanchez.
Barcelona acquired Sanchez from Udinese for £22million in 2011 despite interests from City.
But the Chilean is no more a part of the Catalan regular starting squad, and it is understood that City are considering a move for the striker.
Having has played just 9 La Liga matches and scored just one goal so far this season, it is likely that Sanchez would consider leaving Camp Nou. He has a total of 4 goals to his name this season in all competitions.
Another Premier League club showing interest for the 24-year-old striker is Merseyside club, Liverpool. Although they will have stiff  competition to sign Sanchez due to City's guarantee for Champions League football. This will give the Citizens a slight edge in signing the striker.
Source- Mirror
Here are some of the best moments of Sanchez in Barcelona-