Roberto Mancini - Domestic King, European failure?
783 //
03 Nov 2012, 17:21 IST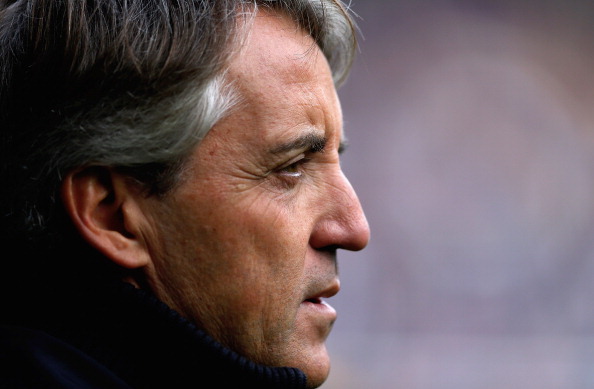 Before I start, does anyone remember the times when City were a mid-table and relegation side? Remember the days when they played at Maine Road? Now fast forward to the 2010-2011 season and recall Yaya Toure celebrating after scoring the goal that won Man City the FA Cup Final. Now imagine you were in the Etihad Stadium when Edin Dzeko and Sergio Aguero stunned the world by scoring twice in stoppage time to win City a Premier League title that looked very much lost.
The man who made it happen was Roberto Mancini, an Italian born in the industrial town of Iesi. He was perhaps the right manager at that time. He was a man who could build almost any team and nobody believed that a man, who now spends 50-70 million pounds on transfers each season, managed a Lazio side facing bankruptcy, sold its key players to cover depths and still won them a Coppa Italia. He also managed to assure them of Champions League football next season and  helped them reach the UEFA Cup (now the Europa League) semi-final. Then, like every manager's dream, he was offered to be the manager of a club which had a worldwide reputation – Internazionale in the 2005-06 season. He helped them win 3 consecutive Serie A titles, but failed to go past the Champions League quarter final. Here's where a fan's complaints start.
Roberto Mancini was never successful when it came to European football. Since moving from Lazio, his sides' European performances began to drop. In his first season in charge at the San Siro, he guided Inter to the quarter finals of the UCL. In the second and the third season of his time at the fashion capital of Italy, he could guide them only till the round of 16 in the Champions League, which ultimately got him sacked. He was then hired by  Manchester City's Abu Dhabi owners but even there he struggled when it came to performing in Europe. In his first full season at the Eastlands, he got City only to the Round of 16 in the Europa League. His second season was also the same, and although City started in the Champions League group stages, he again found himself managing in the Europa League when they came third in their so called Group of Death and once again got eliminated in Round of 16 by Sporting Lisbon on away goals. This year, City find themselves at the bottom of the most difficult group in this year's edition of the UCL with just one point after three games and the Europa League seems to be beckoning. It seems that his time in Manchester may come to an end if he does not qualify for the next round again this season.
Roberto Mancini, please start winning in Europe or you may suffer the same fate as in Inter, as there is no competition bigger than the UCL. And after years of being a relegation and mid table side, Manchester City fans dream of being called the Champions of Europe.