Roberto Mancini: "Sergio Aguero to Manchester City Almost Done"
951 //
25 Jul 2011, 14:34 IST
Manchester City boss Roberto Mancini hopes to finalize a deal for want away Atletico Madrid striker Sergio Aguero by the end of this week.
City are believed to be in advanced talks with Atletico about a deal to sign Aguero who had publically questioned the Los Colchoneros ambitions. With the backing of cash-rich Arabs, Mancini has made the Argentine one of his top summer transfer targets. Aguero failed to return to training with Atletico over the weekend, sparking rumors that he is in Manchester for his medical.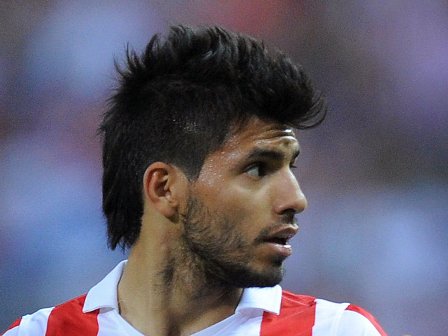 Speaking to the press after City's preseason game against LA Galaxy, Mancini said:
"I don't know at the moment. The last news that I heard about Aguero was that the club was talking with Atletico Madrid [before the weekend]. I think that maybe in four or five days, before the next game, I think that in this week maybe we can close. Maybe.

Aguero played in Copa America. If we close the deal, I need to speak with him, because I want to know his opinion [of playing in Manchester]."
Mancini revealed that he will consider playing City-rebel, Carlos Tevez, in Community Shield on 7th August against Manchester United if he has no fitness problems when he returns to training
"When he comes back and his condition is good, maybe he can have a chance."
Meanwhile, City players are ready to welcome Aguero to Etihad stadium. Winger Adam Johnson revealed he knows the 'world class' forward well.
"He's a world class player isn't he? It'd be great if he came. I've watched La Liga for the last couple of seasons and he's an outstanding player."
In a recent move that suggests Aguero's imminent departure from Madrid based club, the player's picture has been removed from the official Atletico club store.