Roberto Mancini's attack on Vincent Kompany is a bad battle to pick
717 //
29 Mar 2013, 20:03 IST
Manchester City manager Roberto Mancini has come out and vocally criticised his captain and leader Vincent Kompany for choosing to play for Belgium during this week's international break. Mancini lambasted Kompany because he was, as Mancini saw it, putting country before club. He said that he didn't stop players playing for their country 'but there are cases where the club is more important'. What he means by this is, 'cases where my job is on the line'.
The thing is though, this isn't just any old player playing in any old game. If he was at Barca and Spain raced Iniesta back into the team, he would have every right to say 'come on, it's not as if you don't have anyone else'. But Kompany is the captain of a Belgium team which is on the verge of qualifying for, and being competitive at, their first World Cup in 12 years. That isn't just any old game and Kompany was needed.
If City were in the title race, something Mancini says they're not, then you could understand it. But at the moment they are drifting along in second, pretty safe in their Champions League spot and with no hope of winning the league. The only thing on the line for City at the moment is Mancini's job security. If they stutter in to 3rd or even 4th at the end of this year, he will be right on the hot seat. By calling out Kompany, he revealed that he feels under pressure himself. It's not the first time he's publicly criticised a player, but Kompany is not the man to pick on.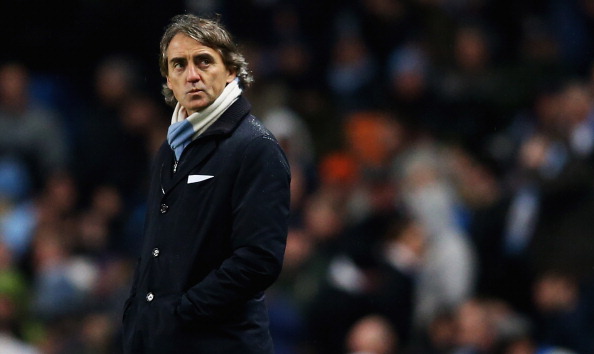 Mancini said that he felt Nasri had become complacent, that Aguero and Tevez had dropped a level, that Joe Hart should concentrate on not making mistakes, that Micah Richards was wrong to suggest the team is uncomfortable with new tactical shapes. Fine, they did have some merit, but more importantly, he's not questioning the desire of these players aside from Nasri. Kompany is the very epitome of desire and leadership and he dragged his team to the title last season. He scored the goal against Man United that won City the league even before the Aguero drama.
By saying that he felt Kompany had chosen his country over his club, Mancini was questioning Kompany's desire to push to back to fitness for City. If there is one player who is above reproach at City, it is surely Kompany. He is the tough, rugged leader of this team but Mancini shouldn't blame his team's woes on him. He might want to look elsewhere when shifting the blame because if there is someone more popular than the Italian at City, it is Kompany.