Robin van Persie - The new Van Nistelrooy
1.10K //
08 Nov 2012, 09:47 IST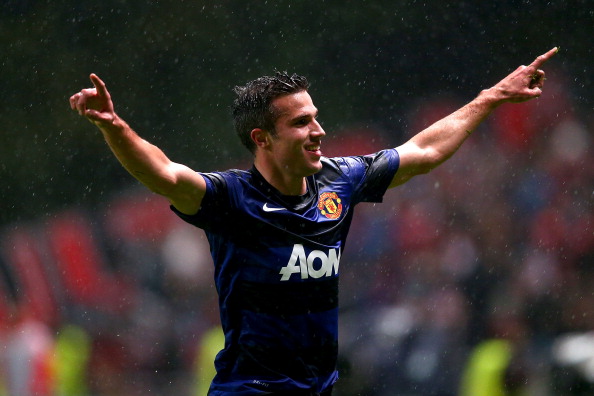 In the summer of 2012, during the transfer period, there was a lot of speculation in the press and the football world about the new signings that Sir Alex Ferguson would make after a disappointing trophy-less season, in which Manchester United lost the Premier League to their fiercest rivals Manchester City on goal difference, and also got knocked out of the Champions League in the group stage itself. However, not many were confident and sure enough about the marquee signing that Ferguson would ultimately make – Robin van Persie. Although there was news about RVP's possible exit from Arsenal, there was interest from other top clubs like A.C. Milan and also Manchester City. Nobody believed the possibility of RVP's move from Arsenal to MUFC, although there were interest from the gaffer. This was mainly because Arsenal and MUFC have always been rivals, and there was no way Robin van Persie was going to be sold by Arsene Wenger to MUFC. However, on 17th of August 2012, the unthinkable happened. RVP was transferred to Manchester United from Arsenal for £24 million.
Although RVP's quality was never a doubt, questions were raised over his age, durability, fitness and the amount Fergie had forked out for a 29-year-old striker who Arsenal were not willing to offer a contract of more than 2 years. However, everyone at OT were ecstatic about the arrival of a truly world class player, and the fact that they had got him from a rival club made it even sweeter.
Now, after just 10 Premier League matches, Robin van Persie has scored 10 goals in all competitions for Manchester United and leads the goal tally, both for the club and in the Premier League. Van Persie is now being compared to one of the youngest United legends – Ruud van Nistelrooy. Ruud was one of the greatest strikers ever to play for United, smacking a mind boggling 150 goals for the club in just 5 seasons. Robin van Persie, another Dutch class, is now being compared to Nistelrooy for his similar ability to score goals during his stay at the club. At 29, van Persie can definitely play at the current level for 3-4 years easily, and it would be no surprise if he comes close to the goal tally of Nistelrooy or even matches it. Each and every MUFC player has hailed the arrival of RVP in the club, and believe that he has added more depth to the team. The players have also said that RVP's arrival has lifted their morale and belief, and Sir Alex Ferguson believes that with the signing of Robin van Persie, the future of the club is stable. The gaffer goes on to say that with the addition of RVP, along with the other new signings, United can go on to win the UEFA Champions League this season. Persie's addition has given United a great attacking force along with the likes of Wayne Rooney, Javier Hernandez and Danny Welback. Manchester City manager Roberto Mancini has said that the Red Devils have the best attack in the world with the addition of Robin van Persie.
Much like Ruud van Nistelrooy, Robin can convert half chances more often than not, and hardly misses any decent chance that comes his way. This makes him a great threat in front of goal, just like the former Dutch striker. Now the question is whether Van Persie can continue his goal scoring record for the rest of the season and in the seasons to come. If he can keep himself injury free and motivated, I think he can go a long way. He has many examples in the dressing room of United itself that he can look up to – Ryan Giggs and Paul Scholes or even the gaffer! If Robin van Persie can emulate the determination and motivation of these players, then there is no stopping him.