Karim Benzema has a strong relationship with Real Madrid president Florentino Perez, but recently voiced his dissatisfaction with the condition of the pitch at the Santiago Bernabeu.
A report from El Nacional suggests that Benzema was unhappy with the playing surface during the La Liga match against Real Sociedad. He reportedly believes that the club's lack of attention on the condition of the pitch had an impact on the team's performance.
This saw Benzema speak directly to Florentino, who has assured him that the state of the pitch is due to renovations at the stadium, and that it will be addressed soon.
If the club wants to address the issue with the grass, they must act quickly, as there are several upcoming games at the Bernabeu in February. They cannot afford to slip up if they want to win more titles this season, and following Benzema's complaint, the responsibility now falls on Perez to take action.
Despite the renovations affecting the Santiago Bernabeu pitch, Real Madrid cannot use this as an excuse for their recent poor performances in games. They started 2023 with a loss in the Spanish Super Cup final and a draw against Real Sociedad in La Liga, which has seen them chase after Barcelona in the league table.
---
Karim Benzema is yet to extend his contract with Real Madrid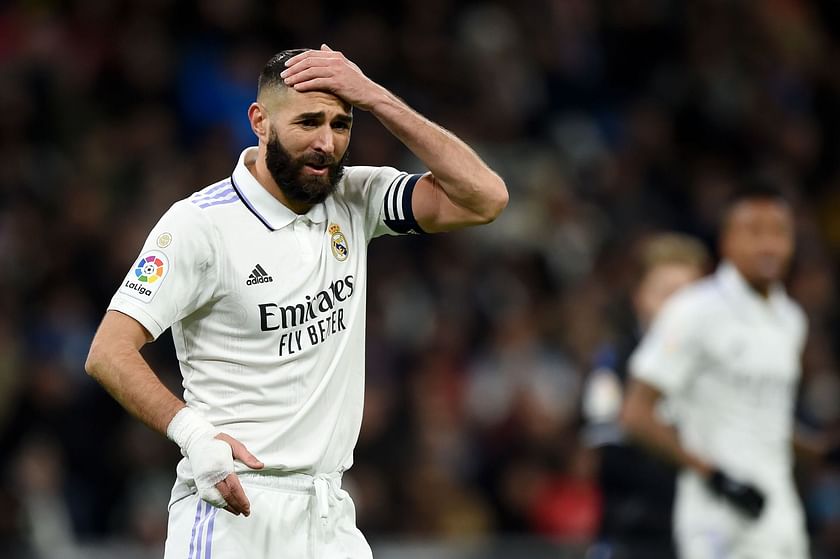 Karim Benzema, along with some players in the squad, is getting close to entering his late-thirties and is expected to extend his contract with the club on a yearly basis. As of now, he has not put pen to paper on a new contract for the upcoming season, although he has a good relationship with president Florentino Perez.
He has recently expressed his displeasure with the quality of the turf at the Santiago Bernabeu, and the president working to improve the pitch could aid the contract negotiations.
The forward has been with Real Madrid for over a decade and is currently one of the best goalscorers in the world. He has been an instrumental figure in the team's success over the years and has had a hand in the club's 14th Champions League title win in Paris.
Despite spending much of his time in the shadows of Cristiano Ronaldo, the 35-year-old has now become a legend in the history of Real Madrid, cementing his place in the club's legacy.