Luis Rubiales' cup of woes doesn't seem to end anytime soon after his infamous Jenni Hermoso kiss in the immediate aftermath of Spain's FIFA World Cup 2023 win over England last month.
The former RFEF (Royal Spanish Football Federation) chief kissed Hermoso on the lips without her consent while hugging the victorious Spanish players in the presentation ceremony in Sydney.
The incident took the sheen off La Roja's maiden Women's World Cup triumph as Rubiales' action drew the negative attention of the world on him. Recently, Hermoso accused Rubiales of sexual assualt after FIFA had suspended him, leading to the latter resigning from his post after initial reluctance.
As per El Mundo, Rubiales pays double alimony for his three daughters - for whom he has to pay €800 per month. That came after his wife - whom he divorced in 2013 - won a recent lawsuit.
In the midst of mounting legal bills and increased alimony to his ex-wife and kids, Rubiales has put his £1.2 million mansion in Rosales, an exclusive neighbourhood in Madrid, for sale, as per reports.
As reported by Spanish newspaper La Vanguardia (via The Sun), the posh property was bought by Rubiales for £1.1 million.
Designed by top architecht firm Touza Arquitectos, the luxurious property - spread over two floors - has a plethora of modern-day amenities.
It was two bedrooms, a private pool, home cinema room, gym, fully equipped kitchen, an office and a double garage among others. It also includes a home automation system, underfloor heating and motorised blinds.
---
Who is Luis Rubiales?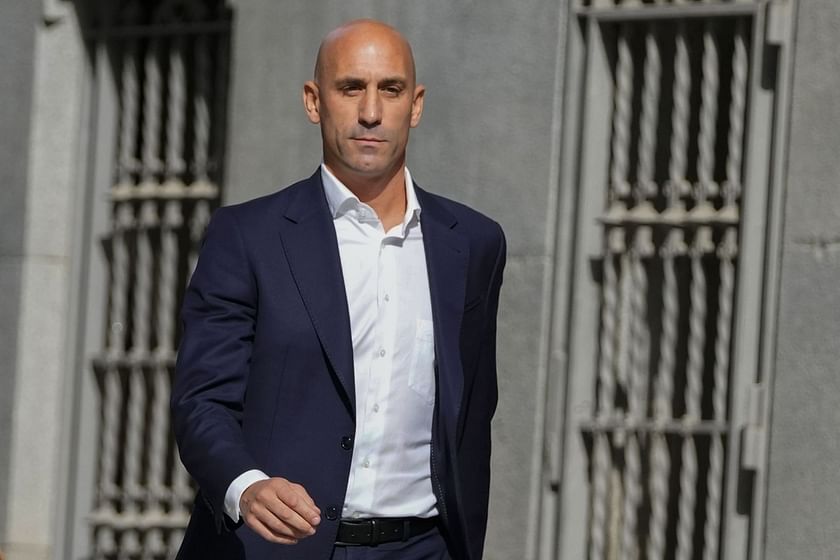 Luis Rubiales, 46, is a former defender, who played for the likes of Xerez, Levante and Alicante. He played 53 games in the Spanish top flight in a career that spanned from 1997 to 2009 but never appeared for Spain in international football.
In 2010, he was elected the president of the AFE (Association of Spanish Footballers). Seven years later, he resigned from the post, as he eyed the RFEF top post.
He became so in 2018, but his reign was not without controversies. In 2022, Spanish newspaper El Confidencial revealing audio taped conversations between Rubiales and former Barcelona defender Gerard Pique regarding commissions for hosting Copa del Rey games in Saudi Arabia.
More recently, he was accused of abuse of power pertaining to TV rights deals for women's games. However, (El Mundo via Football Espana) reported that Spain's CSD (Supreme Sports Council) dismissed the charges due to 'legal discrepancies'.
Last month, FIFA suspended Luis Rubiales for 90 days amid allegations that he had forced Jenni Hermoso and her relatives to speak out that they approved the incident. He's now not allowed to contact Hermoso or come within 200 meters of her.