Manchester United are reportedly Mason Mount's preferred destination if he is to leave Chelsea. The Englishman has interest from Liverpool and Arsenal, while Bayern Munich are also keeping tabs on the midfielder.
As per a report by David Ornstein on The Athletic, Mount has decided that he will be interested in joining Manchester United if contract talks do not progress at Chelsea. The 24-year-old has been in negotiations with the club for some time, but no breakthrough has happened.
Chelsea are interested in keeping Mount, while incoming manager Mauricio Pochettino has also asked the club to keep hold of the Englishman. However, the two sides are still not close to an agreement, but are set to reopen talks soon.
Liverpool were reportedly leading the race for Mount this summer as he enters the final 12 months of his deal. Jurgen Klopp was keeping tabs on the Englishman as they look to bolster their midfield.
Manchester United told to sign Chelsea star over Neymar by pundit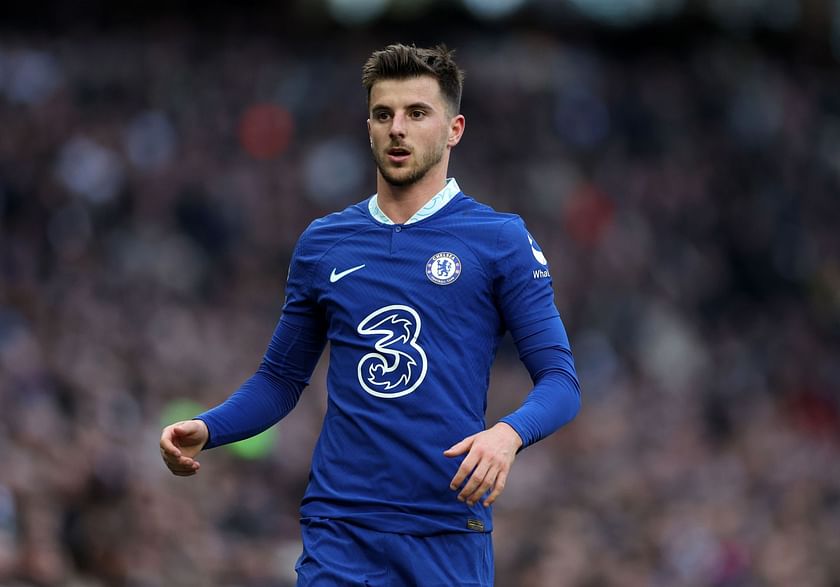 Darren Bent joined talkSPORT host Andy Goldstein on his show and urged Manchester United to sign Mason Mount over Neymar. The Red Devils have been linked with both players, but the PSG star is seen as the big-name signing.
However, Bent believes the Chelsea star is better suited for Erik ten Hag's side, as he said on talkSPORT:
"I 100 percent totally agree with that. Even though Neymar is a better player, I think Mason Mount would be a better fit in and around the dressing room, never gives you any problems. You know exactly what you're getting, you don't have to worry on a Friday night, 'Is my phone going to ring because Mason Mount is in trouble again?' You don't have to worry about any of that because he's a model professional. People that I know that know him and watching him at Derby, he's always trying to make himself better, always available, he's got good character, got good nature."
Chelsea are reportedly looking for £80 million for the midfielder, while reports suggest the Red Devils are readying a £55 million deal. Bent believes the Englishman is worth £40 million, but because he is English and young, the fee could rise to £70 million.
"£40 million. Then he's young, he's English, so he's going to be £70-80m easily. But not £80m for one year left on his contract. I think he gets into any top team's squad. I'm not saying he starts for every team because I don't think he does, but I think at a better price."
Manchester United are ready to let go of Donny van de Beek this summer, while they are also on the hunt for a long-term replacement for Christen Eriksen, who was signed last summer.
Paul Merson predicts the result of FA Cup final between Man City and Man Utd! Click here
Edited by Akshay Saraswat