Rumour: Louis van Gaal gives Manchester United a list of his prime transfer targets
6.14K //
16 May 2014, 21:27 IST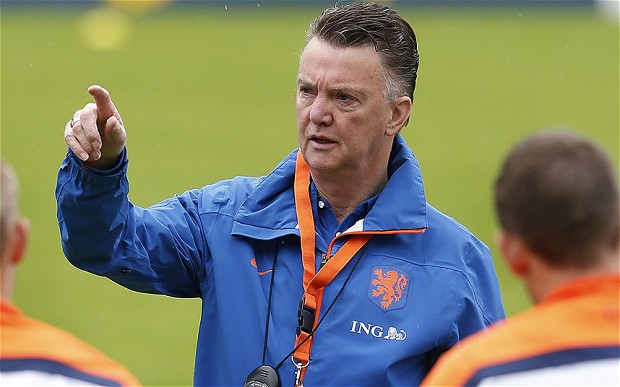 According to latest reports, Louis van Gaal is confident that he can handle two jobs at once considering the effects that his imminent announcement as Manchester United manager could have on Holland's world cup preparations.
The Dutchman has already handed United a list of his prime summer transfer targets as he prepares his national side for a pre-world cup friendly against Ecuador tomorrow. Meanwhile, United have postponed their announcement of appointing Van Gaal as their new manager until next week in order to respect Holland's international commitments.
Asked how important it is that his concentration is solely on Holland, Van Gaal said: "I have invested a lot of time in this, so you can imagine how very important [the World Cup] is for me and the players. I've been in football for 40 years. In three months I'm 63. So I can manage the situation."
He added: "You keep focused because of the training sessions, because of the team meetings and the tactical meetings. And because of the passion of the players that play at the world championships. It is always the case that we want to be focused on the competition."
Van Gaal's prime list of targets includes Bayern Munich and Holland winger Arjen Robben, his club-mate Thomas Muller and Borussia Dortmund's central defender, Mats Hummels. The Dutchman has also approved the transfers of German midfielder Toni Kroos and Southampton's left back Luke Shaw, who were prime transfer targets during Moyes' reign.